CLIFTON – Squashed between highways, its synagogues, mosques and Catholic churches choke-holding the corners not commandeered by bakeries and box stores, that political sleeping giant called Clifton – pop. 87,000 – stirred in its sleep this morning as politicians grabbed Bibles and flags and descended on the local high school to reorganize local government.
Longtime GOP Mayor James Anzaldi (above, left) took the oath of office first, the oracle of municipal power in Clifton, followed by his council colleagues, freshman Councilwoman Lauren Murphy among them. Jersey City Mayor Steven Fulop administered the oath to an emotional Murphy, with Democratic State Party Chairman John Currie also present.
28 years a local fixture, Anzaldi became mayor again on the understanding that the top vote-getter gets that office, but the composition of the council now is 4-7 Democrat, a departure from the recent past and an invitation to more political bird-dogging for those like Fulop making moves statewide.
It's a torque point, this suburban city dangling from Paterson.
The crowd in one of the largest high school physical plants in the state included two veteran politicians: Assemblyman Gary Schaer (D-36) and Assemblyman Tom Giblin (D-34).
Giblin goes to every political event in his district. That's his reputation.
Fulop's presence intrigued because it underscored the importance of Passaic County (and Clifton's importance within Passaic) for him as he builds toward a 2017 gubernatorial race. If he has work to do in Essex, Fulop starts more muscled up in his home county of Hudson and with key attachments in Bergen and Passaic.
"It was important for me to be there," he said of his attendance at yesterday's Essex County reorganization, "because I've always had great admiration for the county executive's commitment to both his vision and constituency,"
For his part, Schaer is an early, understated friendly face for Fulop in Passaic.
While Fulop ally Newark Mayor Ras Baraka by virtue of his absence yesterday appears to be a less than scintillating ally of power Essex County Joe DiVincenzo, thereby worsening Fulop's chances at Essex traction, Schaer has over the years bloomed into the ultimate upwardly mobile backroom operator, with deeply entrenched relationships in Trenton and a sturdy local base on the Passaic City Council, where he serves as president and remains the ally and political nurturing presence of Mayor Alex Blanco.
While not on record this early in support of anyone for governor, Schaer also has very close ties to Currie and to Bergen County Democratic Committee Chairman Lou Stellato. Although a resident of Passaic, Schaer, it can be argued, is closer to Stellato than his district-mate, state Senator Paul Sarlo (D-36), Senate President Steve Sweeney's Bergen County ace-in-the-hole as he puts together his own 2017 game plan.
Schaer raises more money for Bergen Democrats than almost anyone else up north and puts in considerable legwork too for Stellato.
If Sarlo's shot at the senate presidency lies in advancing Sweeney up north, Schaer – the Assembly Budget Chairman and himself long in the mix for the speakership of the lower house – could see a play upward elsewhere – possibly as part of a Fulop for governor network of power puzzle pieces.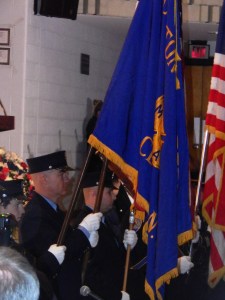 He's coy on the subject.
"i look forward to my chairman's direction on the subject," Schaer said.
A South Jersey native, northern political animal Schaer has long lived simultaneously in many political worlds, juggling irreconcilables as a matter of political habit and strategic necessity.
But at the very least, if Sarlo is clearly a Bergen stanchion for Sweeney, and DiVIncenzo likewise attached to Sweeney, Schaer's best shot at the throne of Assembly power may lie not in duplicating Sarlo – but in breaking for another team. Notwithstanding the leadership structure on the GOP side (Senate Minority Leader Tom Kean and Assembly Minority Leader Jon Bramnick occupying the same legislative district, the 21st), the combination of Sarlo as senate president and Schaer as speaker appears politically unlikely.
A key reinforcer of the good political relations shared by Stellato and Currie, Schaer could be propelled harder toward a Fulop candidacy by virtue of self-interest alone.
Again, he said nothing today to reveal such intentions.
There are other options, of course, and other candidates. It's early. But Schaer has not limited the Jersey City mayor's presence on his home turf, and the visuals of Fulop swearing-in Currie's staunch ally Murphy in the state party chairman's home county with Schaer also giving his blessing to the event suggested political dynamics beyond the domination locally once again of Anzaldi, who has a Democratic council to cope with – and the influx of Democrats from elsewhere who see opportunity.