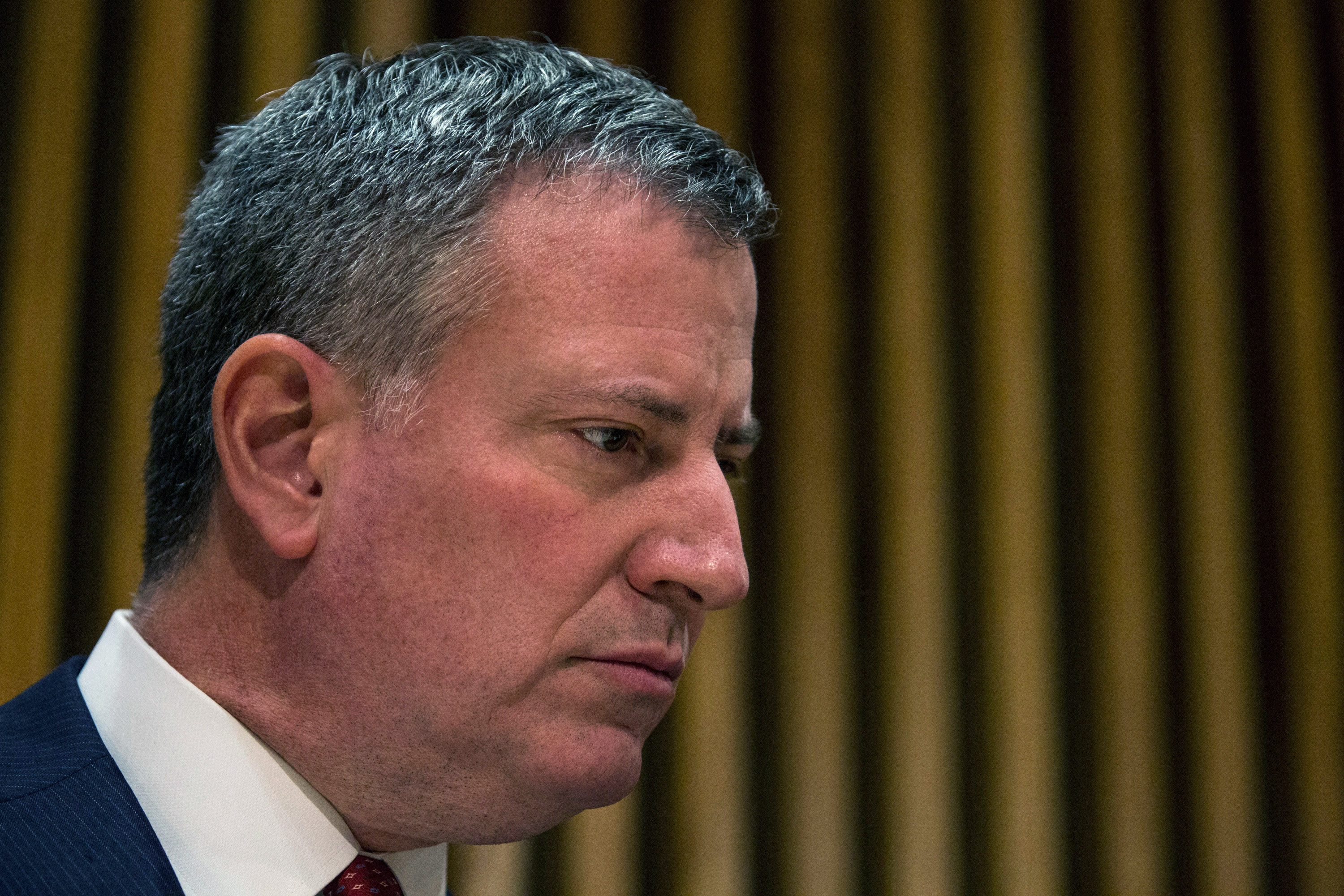 Mayor Bill de Blasio promised to stop settling "frivolous" lawsuits with the NYPD after the city paid out $5,000 to a man shot by cops while threatening them with a machete.
"I think it was wrong," Mr. de Blasio said of the settlement, speaking to reporters outside City Hall. "And I think it's not the kind of policy we will do anymore. We are gonna change the policy."
As first reported by the New York Post, the city paid out $5,000 to Ruhum Ullah, 24, who sued the NYPD after officers shot him in the leg—even though he pleaded guilty to menacing a police officer for waving an 18-inch machete at the cops. Mr. Ullah had sued for $3 million, but was offered the small payout the get rid of the suit, the Post reported.
Police Commissioner Bill Bratton has often bemoaned the practice of settling claims against cops—often without notice to the officers involved—for minimal sums as a way to make them go away without the cost of fighting them in court. And he fumed about this particular case this morning at a breakfast speech, insisting he would take it up with the mayor and the Law Department, led by Corporation Counsel Zachary Carter.
Mr. de Blasio said the policy of settling the suit had been around for "decades," but that he'd had enough.
"We should stand and fight in these lawsuits. These are frivolous lawsuits, they're just an attempt to scam the city for money," Mr. de Blaiso told reporters, according to audio provided by his office. "They're not fair to the officers involved. These officers didn't do anything wrong. The city didn't do anything wrong. And it's some ambulance-chasing lawyers trying to make a lot of money."
Mr. de Blasio said he spoke to Mr. Bratton and Mr. Carter today about "changing the approach immediately," something he said he'd already planned on doing.
It will cost more, he said, to fight every frivolous suit, but it would be worth it "to end the madness."
"We're saying no. This has gotten crazy, the frivolous lawsuits have gotten out of hand. We'd rather stand and fight, even if it costs more money in the short term. In the long term if it ends the frivolous lawsuits because we beat them time and time again, it's worth it in money terms, it's worth it in terms of respect for the officers involved, and just what's right," he said. "What happened in this case was wrong and it's not gonna happen again."