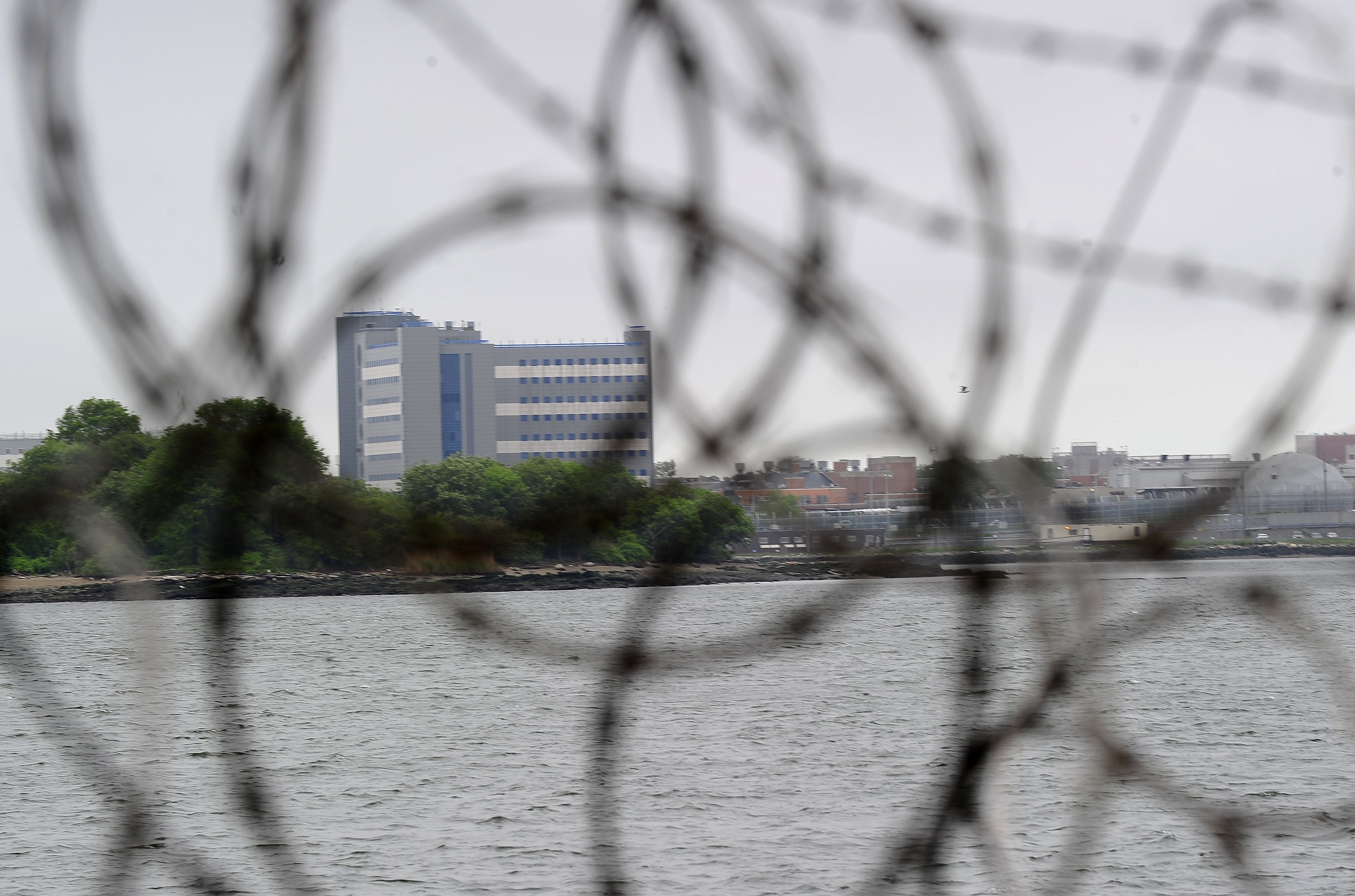 A Department of Investigation report revealed today that the Department of Corrections hiring process was so dysfunctional that officers with multiple arrests and gang affiliations were hired to guard jails on Rikers Island—but Mayor Bill de Blasio said today changes were already being put in place.
Investigators from DOI reviewed 150 applicant files of recently hired correction officers—and found that 54 of them had significant red flags that should have prevented them from being hired. Among them were 10 applicants who had been arrested more than once, 65 applicants with issues on their psychological exams, and 79 applicants who had friends or relatives who had been in jail.
Another 54 applicants failed to demonstrate the "good character and satisfactory background" necessary for an officer—including instances of telephone contact with inmates or prior gang associations.
"Nonetheless, all of these applicants were hired," the DOI report noted bluntly.
But Mr. de Blasio said Correction Commissioner Joseph Ponte had already put changes in place to prevent similar situations in the future.
"Commissioner Ponte has a national reputation as a reformer, and he came into a situation where those problems described in the report existed before he got there. He immediately started putting in the checks and balances to address the problem, so in fact now the screening process is very different than it was even a year ago, because of Commissioner Ponte's reforms. And we think it's going to make a big difference."
But the report struck alarm bells for plenty of people in the city, including Councilman Daniel Dromm, who has pushed aggressively for reform at Rikers Island. He made reference to the report finding that some people were seemingly for noting they knew Norman Seabrook, head of the Correction Officers Benevolent Association.
"That's not qualification for a job with the Department of Corrections. So we need to tighten that up and make sure that the Corrections officers that we place on Rikers Island or any of our city jails are people that have good reputations, people who are upstanding citizens of society and they have to do the job that we need to have done on Rikers Island, which is to treat those prisoners with their constitutional rights in mind. That's very, very important and that's something that has not been happening on Rikers," Mr. Dromm said today.
But Council Speaker Melissa Mark-Viverito echoed Mr. de Blasio's assertion that the process had improved.
"Obviously the hiring process for any city employee is very, very strongly vetted, and we believe the best process is in place. We'll look at it and see what response is appropriate," she said.
As for those officers who have already been hired, despite their arrest records, the Department of Correction said some of their files will be reviewed.
"At Commissioner Ponte's direction, DOC will review the background checks that were performed on the individuals in question, and will re-investigate those individuals," spokesman Robin Campbell told the Observer.
With the release of the report, Mr. Ponte and DOI Commissioner Mark Peters both noted in statements that many recommendations had already been put into place.
"Applicants with a history of violence or gang affiliations should not be patrolling our jails. Positions as law enforcement officers demand better," Mr. Peters said. "We are pleased DOC has listened to our recommendations and is taking the necessary steps, after a decade of neglect, to strengthen its recruitment to attract candidates with only the highest talent and character."
Mr. Ponte said "providing new leadership" for staff recruiting and training were among his first actions as commissioner.
"We have subsequently made significant changes to the Applicant Investigation Unit, including many based on recommendations from the DOI. Because at the end of the day, our performance is only as strong as the men and women who fill the posts that keep our facilities operating 24/7," he said.