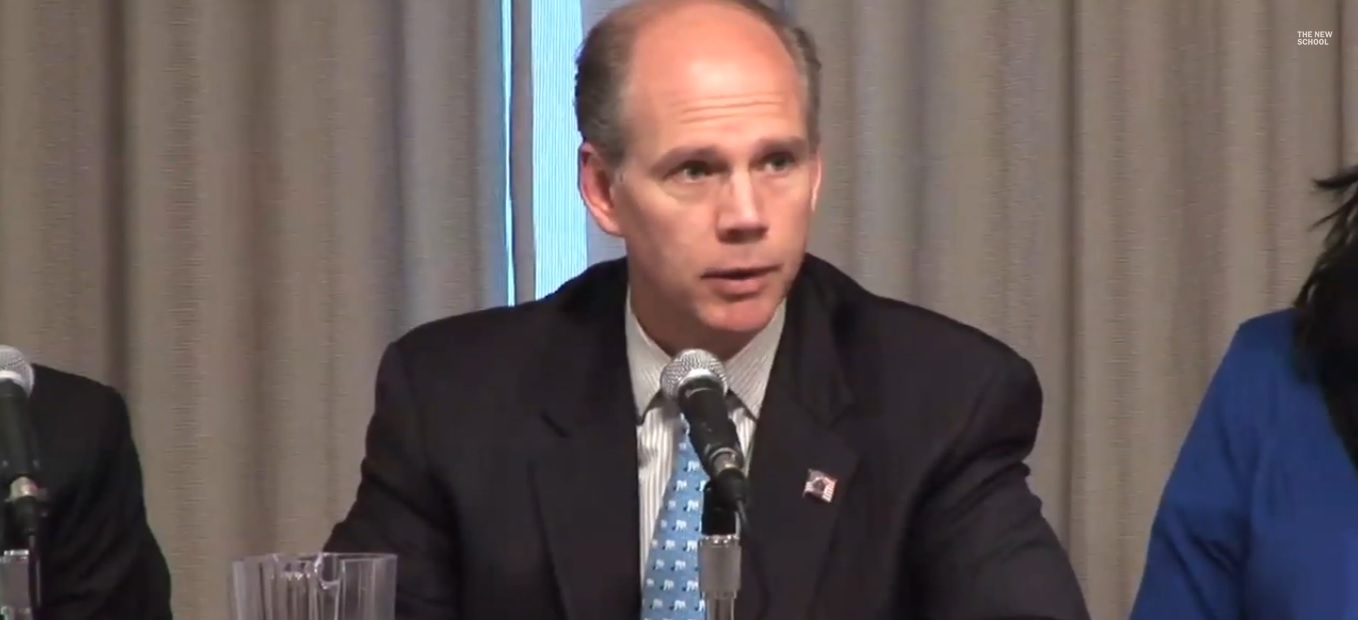 Mayor Bill de Blasio won't be rooting for Republican District Attorney Daniel Donovan to win the special election for Congress in Staten Island—but he still thinks he'd be better than former Congressman Michael Grimm.
"I will support the Democratic nominee," Mr. de Blasio said today at an unrelated Queens press conference. "But that being said, in my previous personal work with the district attorney it's been respectful and professional for sure."
Mr. Grimm stepped down this month after pleading guilty in December to a felony count of tax evasion, clearing the way for Gov. Andrew Cuomo to call a special election in which each county party will choose its candidate. This weekend, the Staten Island GOP opted for Mr. Donovan. Democrats have yet to choose a candidate.
While Mr. Donovan may not be his chosen candidate, the mayor offered the faint praise that he'd do a better job than Mr. Grimm, who is facing time in federal prison.
"I think if he does prevail he will certainly be an improvement over his predecessor," Mr. de Blasio said.
Mr. de Blasio's even-handed comments about the district attorney come as some activists have slammed Mr. Donovan's candidacy because of his role overseeing the grand jury investigating the death of Eric Garner, who died as police tried to arrest him for selling untaxed cigarettes. The grand jury opted not to indict a police officer, Daniel Pantaelo, in the death. Some who have been active in calling for police reform have already borrowed a favorite phrase from police protests—"shut it down"—using the Twitter hashtag #ShutDownDonovan.
The mayor—who has been sympathetic to protesters in the past, infuriating police unions—made no mention of the Garner case in his brief comments about Mr. Donovan's candidacy.
It's unclear whether the Garner case will be a major factor on Staten Island, where many residents are sympathetic to police. And it's unlikely the mayor's endorsement will do much good for the Democratic candidate—it did not help Domenic Recchia, the former councilman who Mr. Grimm trounced in November in part by tying the Democrat to Mr. de Blasio, deeply unpopular on Staten Island.
Among the potential Democratic contenders are Assemblyman Michael Cusick and former Congressman Michael McMahon, who lost the seat to Mr. Grimm in 2010.