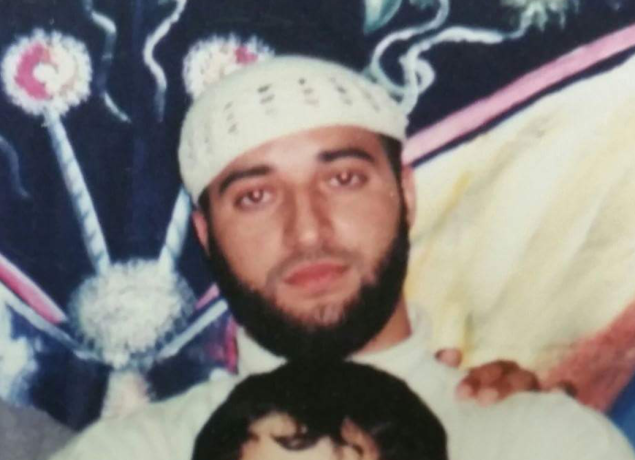 If an ordinary citizen prevents a witness from testifying at trial, they may be charged with both obstruction of justice and witness tampering. What if a prosecutor does it?
We may soon find out, given this morning's court filings by Adnan Syed's attorney. Adnan, the subject of the international sensation "Serial," is now fighting for another chance at an appeal in Maryland. Having lost a post-conviction appeal over a year ago, Adnan's attorney petitioned the court for another chance at a new post-conviction proceeding. Last week, the State of Maryland responded to that petition, opposing it. Today, Adnan's legal team has filed an amendment to their petition, raising serious allegations against lead prosecutor Kevin Urick.
Fifteen years ago, when Adnan was convicted, he mentioned a name to me that I, having sat through his trial, was hearing for the first time—Asia McClain. Asia had written two letters to Adnan a year earlier, immediately after his arrest. In those letters she claimed to have seen Adnan at the local library, with her boyfriend and his friend, during the time Hae Min Lee was allegedly murdered. Adnan had passed those letters on to his attorney, who later reported to him that Asia's alibi did not check out. Adnan never raised the question of Asia again.
A year later, after his conviction, when he mentioned her to me, I immediately sought out Asia. She not only confirmed her recollection of that day and gave me an affidavit to that extent, she said no attorney had ever contacted her. Adnan's attorney, Cristina Gutierrez, who was disbarred not long after his conviction for over two dozen client complaints, had lied to Adnan. Gutierrez had never reached out to Asia or the two other men who had been with her that day.
Asia's testimony could not be introduced until a post-conviction appeal, when "new evidence" is raised. In 2009, our private investigator went looking for her and was turned down—Asia no longer wanted to come forward. It was devastating to us, but not as devastating as what happened at the post-conviction hearing.
Having submitted Asia's two letters and affidavit, we hoped the judge would consider the exclusion of her testimony from the original trial as one of many reasons Gutierrez was ineffective in her representation of Adnan. But during the hearing, the lead prosecutor in Adnan's case took the stand and testified, under oath, that he had been contacted by Asia and that she explicitly told him that she had made those documents under duress.
I remember sitting in the courtroom flabbergasted. It literally felt like a kick to the stomach. At no time had anyone ever pressured Asia, I knew that. Her letters had not been solicited, and her affidavit had been offered freely. After hearing Urick's testimony, my head was reeling.
A few months later the judge ruled against Adnan. For us, the issue of Asia was forever lost.
But now, Asia has come forward again. Having listened to the "Serial" podcast, and hearing Mr. Urick's statements, she was appalled. Appalled that she was lied to by Mr. Urick, and that Mr. Urick lied under oath.
Today's filing includes a new affidavit by Asia. In it she says she contacted Mr. Urick after our private investigator reached out to her because she was concerned and wanted to understand what was going on. Mr. Urick assured her that Adnan had been convicted on the basis of overwhelming evidence, and encouraged her not to testify. Asia never told him that she had been under any duress to draft her letters or the affidavit she gave me, which is not only what Mr. Urick testified to, but also restated in his recent interview with The Intercept:
"Asia contacted me before the post-conviction hearing, she got my number and called me and expressed to me a great deal of concern about whether or not she would have to testify at the post-conviction hearing. She told me she was under a lot of pressure from Adnan's family and to get them off her back she wrote him a couple letters. The implication was she was trying to appease them and she didn't want to have to stick by it at that time. And I testified to that when I appeared in the post-conviction hearing."
Not only does Asia reaffirm her recollection of the afternoon of January 13, 1999, her new statement sheds light on why she did not appear for the hearing. She trusted Mr. Urick, who told her the right man had been convicted with solid evidence.  Listening to "Serial," she realized that was not remotely the case.
The failure of Gutierrez to contact Asia is also directly tied to the second issue raised by Adnan in his petition‑the failure of Gutierrez to approach the state about a plea deal. When Gutierrez falsely reported to Adnan that Asia's statement had not checked out, he was left without any alibi for the short window of time between the end of school and track practice that day. He was advised by other inmates to see if the state would offer a plea because, given the breadth of charges he faced, if convicted he would get a life sentence. And so Adnan asked Gutierrez. Twice, she told him no, the state was not offering a plea.
Except, just as in the case of Asia, Gutierrez was lying. She had never approached the state, which the prosecution stipulates to, but told Adnan she had. This pattern of lying to clients was not limited to Adnan; many other of Gutierrez's clients filed similar complaints against her.
Asia was unable to testify at Adnan's trial because of Gutierrez's failure. And at post-conviction, she was stopped from testifying because the prosecutor lied to her. At no point has Adnan been able to avail the testimony of his alibi witness, due to unethical lawyers – not just lawyers willing to lie to clients, but lawyers willing to lie to the court.
Asia is willing and eager to testify now, and this morning's petition amendment requests the court to give her and Adnan that chance by remanding the case back to the Circuit Court. It would be unconscionable and a great failure of the justice system if her testimony never saw the light of a courtroom due to Mr. Urick's perjury. We now have to wait and see what the Maryland Court of Special Appeals decides.
Asia McClain Affidavit 1/13/2015
[protected-iframe id="1a8879e2572d026bd3e702677af76e32-35584880-48948106″ info="https://www.scribd.com/embeds/253141767/content?start_page=1&view_mode=scroll&show_recommendations=true" width="100%" height="600″ frameborder="0″ scrolling="no"]
Rabia Chaudry is an attorney in Maryland whose inquiries to Sarah Koenig inspired the creation of the podcast "Serial." You can read her blog at splitthemoon.com  and follow her on Twitter at @rabiasquared.