Catherine, Duchess of Cambridge, has a pretty amazing life.
She has the world's top fashion designers at her beck and call. She is married to a prince. They have the cutest baby in the land and one more on the way. She could live in a castle if she wanted, but instead chooses to reside in a renovated 10-bedroom "country home." She will one day be queen.
But there is one thing sadly lacking in the former Ms. Middleton's life, at least publicly. The Duchess has an HRH, but sadly, she doesn't appear to have any besties.
She must have some friends behind closed doors, and she and her sister, Pippa, were known to galavant in Ms. Middleton's single days. But the last time she was photographed having a laugh with girlfriends might have been before she was married. The Duchess is caught up in her official duties as a member of the royal family and a new and expectant mother, but hey, she has a nanny. Why not go out for a night on the town to remind the public of the former, fun-loving Kate?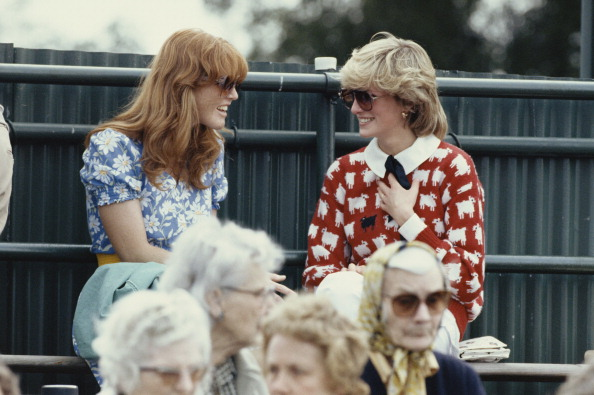 Recall Catherine's husband's late mother, Diana, Princess of Wales. As if she hadn't shaken up the royal family enough on her own, the princess instantly became best buds with Sarah, Duchess of York, when the latter married into the Royal Family. It didn't hurt that the ladies were fourth cousins, and their mothers had been close growing up.
Princess Di cavorted with Sarah Ferguson at home and abroad. The two were laughing or smiling conspiratorially in every photo. Seeing Di happy was a welcome reprieve from the polite but forced smiles she showed at official functions, much like the Duchess of Cambridge does.
What's more, both Di and Sarah found solace in the other's company; entering the Royal Family as an outsider is no easy feat. They had their issues throughout their relationship and had a final fallout before Diana's death, but their friendship was the stuff of paparazzi legend.
Catherine, on the other hand, has apparently been distancing herself from appearing publicly with even her sister, Pippa. Rumor has it that she and Prince William are not fans of Pippa Middleton's increasingly high profile, bolstered by her Vanity Fair columns, her interest in appearing on the Today Show and, of course, that truly bizarre handgun incident. Gone are the days, unfortunately, when Pippa and Kate bounced from club to club with the paps in tow, trying to make Wills jealous (although those tactics clearly worked).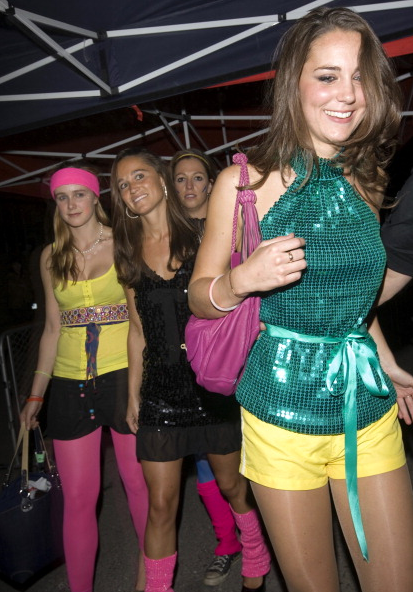 Nowadays, the Duchess is never seen in public with friends. Instead, she is the picture of a perfect royal escort, making family and duty her priority.
This is all well and good, and it works for the royal family. There's no doubt they are pushing Will and Kate to maintain their humdrum image after the whirlwind of scandal surrounding the palace in the 1980s and early 1990s thanks to the Princess of Wales and the Duchess of York.
But it's no fun for the public. It has been too long since the people's duchess was photographed with anything but a frown or a forced smile on her face. The people miss Fun Kate!
Therefore, in honor of the Duchess's 33rd birthday, we have assembled a list of possible besties.
Candidate 1: Princess Charlene of Monaco
This Zimbabwe-born former Olympic swimmer must be the first princess in history to be named Charlene. Statuesque and pouty, she is reminiscent not only of Princess Diana, but also of her own late mother-in-law, the former Princess of Monaco Grace Kelly. She famously burst into tears at the altar while marrying her husband, Prince Albert, and she gave birth to twins just this week. Clearly, she could use a bestie right now, too. We would love to see her and Kate chatting while they walk their prams together in Hyde Park.
Candidate 2: Lady Mary Charteris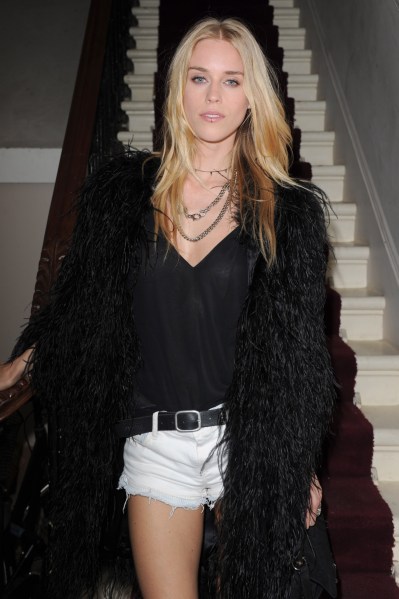 Is she nobility? Yes. Is she primp and proper? Definitely not. Lady Mary, whose parents are also boho nobles, is a model/DJ, which is just another name for a professional troublemaker. Her style is incredible. She is friends with Rita Ora and Jeremy Scott. She is in a band. And the queen can't really disapprove of her, since her parents are titled. A friendship with Lady Mary would definitely mean a bigger baby-sitting budget, as this feisty Brit wouldn't settle for Mommy and Me classes. Instead, there'd be clubbing, chic bobo parties and plenty of scandalous, NSFW fun. Please, let this happen.
Candidate 3: Victoria Beckham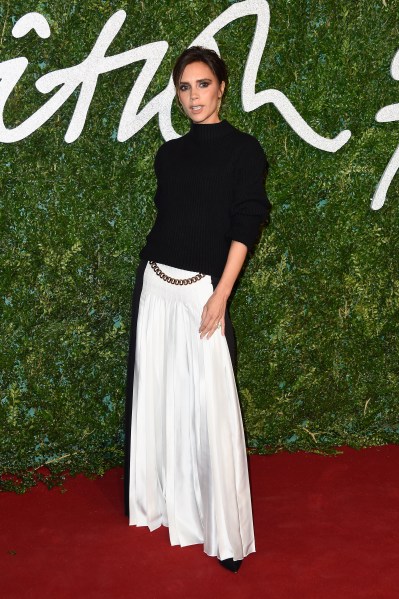 Victoria Beckham has a wicked sense of humor and a pack of kids with whom Prince George and his new sibling can occupy themselves. There's a chance this Spice Girl-turned-designer is already friends with the Duchess; she did attend Will and Kate's wedding, after all. But the two women have never been seen together publicly. Just imagine the photos that would result from Posh and Kate attending a football match together. Ms. Beckham also has a relatively scandal-free background unless you count unfortunate mid-2000s spray tans, so there's a chance the Queen could approve of a public friendship between the two.
Candidate 4: Gwyneth Paltrow
Ms. Paltrow lives in London and despite her status as one of Hollywood's most reviled stars, she seems like she might be pretty fun behind closed doors. If nothing else, Gwynnie, queen of the kale juice, may be the only person alive whose life is less relatable than that of the Duchess. Next to her, Kate could seem like a regular gal again.
Candidate 5: Fergie (the new one)
Okay, this is probably the least likely option. But Fergie, the American pop star, stole her pseudonym from the Duchess of York herself. She even released an album, tastefully named "The Dutchess." The Windsors must have loved that. A friendship with Fergie, thought it will likely never happen, would certainly liven up Buckingham Palace.