Adam Kaufman and Patrizia Zita, partners of the Kaufman Zita Group, LLC, today announced the introduction of Anthony J. "Skip"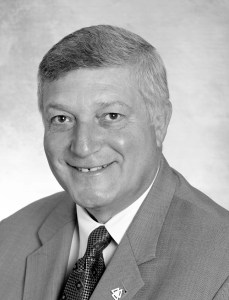 Cimino to Kaufman Zita Group team.
A former Democratic assemblyman from Hamilton and father of Freeholder John Cimino, Cimino recently retired as President/Chief Executive Officer of the Robert Wood Johnson Healthcare Corporation at Hamilton, a position he held for five years.  Prior to joining RWJ/Hamilton, he was President and a director at CMX, a national professional design firm that was the successor firm to Schoor DePalma.
Additionally, Cimino served as Commissioner of Personnel during the Florio Administration, and served as a Mercer County freeholder for six years, where he served as board president, and as a member of the Hamilton Township Board of Education, serving two terms as president.
In welcoming Cimino to the firm, Kaufman and Zita said, "Skip is a highly respected individual in both the private and public sectors. His vast experience in managing and directing complex matters will be helpful to our existing client base.  We also expect that once Skip's announcement hits the streets, many who know him or have worked with him will be eager to do so again."
Kaufman and Zita co-founded Kaufman Zita Group in 2007 and today represent the interests of Fortune 500 companies, non-profit organizations, trade associations, and a variety of large and small businesses.  The company provides lobbying, permitting and regulatory affairs, strategic communications and community relations services.