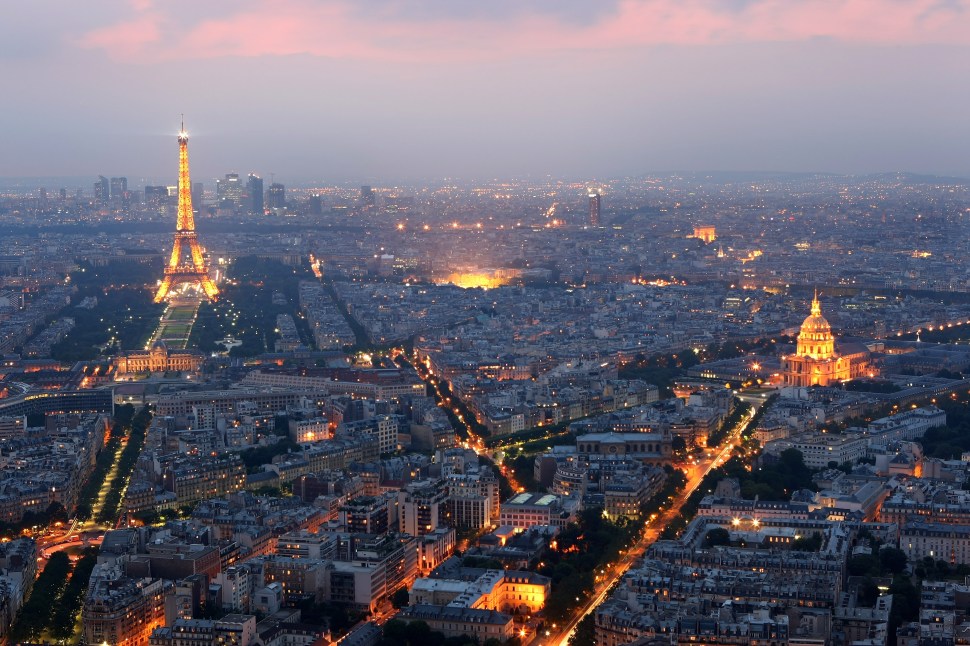 After the attacks of September 11, 2001, one of the most striking aspects of the weeks to come was the degree to which the rest of the world identified with New York City. Leaders from every corner came to tour Ground Zero and tv cameras witnessed the surreal sight of New Yorkers lined up along the West Side Highway actually cheering for President Bush.
The other side of that coin was New Yorkers who for whatever reason weren't home when the attack occurred. Especially those who were out of the country at a time when it felt like all of America was under siege. For years, people would talk about the scramble to get home, the feeling of angst in being separated from one's grieving fellows.
The Observer asked four Frenchmen who are living in New York City how they felt to be far from home during the horrific events in Paris last week.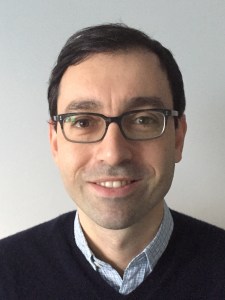 Laurent Morali, 39, is from Nancy. He's in New York because "My Paris-based employer offered me a job in NY in 2001. We came for 2-3 years and never left."
Stephane Chevrier, 42, Paris. He's here "for work."
David Rebibo, 33, Toulon, is also here for work, but offers a more complex explanation. "I left France 10 years ago [for] a temporary opportunity which had materialized to be permanent due to the NY lifestyle, job interest but most importantly, the general atmosphere in France with respect to the economy & general impunity against petty crime in France crystallized with the murder of Ilan Alimi in 2006, a French individual, who was killed & tortured because he was Jewish. This decision was further cemented because of growing anti-semitism which took the form of violent acts against Jews wearing kippas and culminated with the Jewish School Attack by an Islamist terrorist in Toulouse in 2012. Despite my wife and I missing our respective families who are almost all living in France, you ask yourself as a father, 'How can this be worse?' It cannot be. They killed French Jewish children."
Vincent Delaroche, 52, is the CEO of Cast Software, which was founded in Paris. He told the Observer, "As I watched on tv, I had mixed feelings. Combined with Political nightmare. There's a lot of Islamophobia in France, in Germany, lots of things we don't say. That's very French. There is also lots of hiding things. So when something like this happens, everybody condemns such a terrorist act."
Mr. Morali first got word of the attack while at home "catching up on morning news." His first reaction was "Anger, thinking of the victims, hoping that there weren't more attacks happening (similar to 9/11, Madrid or London's terrorist attacks). Unfortunately there was more to come with the Kosher market two days later."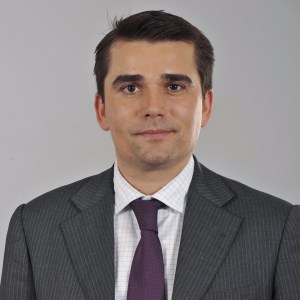 Mr. Chevrier echoed that reaction, saying news of the attack left him "In a state of shocked and anger." Asked why France is struggling so much to integrate its Muslim population, Mr. Chevrier said, "It is primarily an economic issue. With scores of young unemployed in France, particularly among 2nd or 3rd generations, it is very hard for this population to climb the social ladder. The absence of affirmative action policies makes it even harder to make it."
Mr. Rebibo had a different view.
"I do not think France is struggling to integrate its Muslim population although I believe that there is a small minority of the Muslim population, mostly located in the "banlieues" that is having hard time integrating into French society. The real question is why this minority is not integrated or does it really want to be integrated? I strongly believe this small minority does not want to adhere to the French model which historically promoted upward social mobility through hard work & studies.
"They found a way to make money easily through drug dealing and thefts – among others. You mixed that with some extreme Islamism ideas and/or lack of education and you found yourself in the current situation where this minority is clearly Anti French, Anti System and Anti Semite.
"From that point, you can foment terrorism.
"Should I blame France for this? Absolutely not because other communities came to France through immigration and thrived.
"I do believe, though, that the Muslim community in cooperation with the French Government should grasp & address these issues quickly and swiftly or it will have irreversible consequences very soon."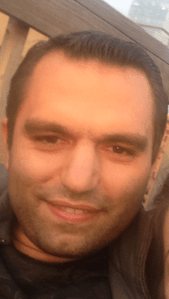 Mr. Delaroche expressed strong concerns for the future, as well. "All of my family is there and 120 employees of Cast there, mostly in Paris. The situation is so fragile. Those crazy guys who killed the people kind of set the table for the Extreme Right Wing. Je ne suis pas Charlie and I am not Front National. I have lots of friends and family who are not Charlie. They can protest the killing but are not Charlie. … It's a political nightmare because those guys are as radical as the Front National. There are millions in the middle who are against terror and for freedom of the press, but may not be Charlie."
Mr. Rebibo expressed a similar political point. "France is going through a societal challenge with this minority which has been the subject of many political & public debates. Both mainstream political parties (PS & UMP) have failed so far over the past 20-25 years in addressing it. Let's be honest, what's the danger? Marine Le Pen, from the extreme right, has some chance to win the 2017 Presidential election not to mention that she will be a clear favorite in the first round of the election. Politically, She is playing the alternative card now and is very worthy by not trying to score political gain after the attacks, contrary to her father."
Mr. Morali is concerned for the future. "Is France prepared to admit that it's at war? It seems that the Prime Minister is, which is a good starting point. France now has to implement a battery of measures to give the police and the courts the proper tools to deal with this threat. It can go from putting in jail those who make the apology of terror or the attacks (in schools or in any other public forum), to stripping the French citizenship to those French nationals who go fight alongside ISIS or other terrorist organizations. France doesn't need any of these people to come back to France. All of this sounds harsh but the enemy isn't kidding around. Nor should we. "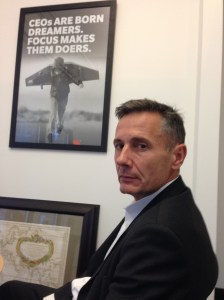 Mr. Delaroche takes a slightly different view. "It's politically not correct to say but there's a growing number of Middle East people. Lots of simple-minded people think there are too many Muslims and there are more and more racists. That's why Front National is being so successful. Lots of these immigrants don't have much money. Here in the US, you guys are doing a terrific job in integration. From what I can judge. Black, white, Wasp, Jew, Catholic. In France, we've done a woeful job of integration. They look at the Front National and feel that everybody's against them, they don't have jobs."
Mr Rebibo makes the point that France cannot go back to the innocence it thought it had. "There will be a before and after January 7 & 9th events, similar to 9/11 in the US. There was a recent change in the "Terrorist Law" in December 2014 which will likely be reinforced soon as indicated by the French Prime Minister. Will France vote a US Patriot Act? At this stage, it is too early to tell. I hope I am wrong but the threat is still high and ongoing. If France would be impacted again (again I strongly wish I am wrong), there is a chance that some civil liberties are impacted in some shape of form but the real question is: how do you enjoy civil liberties with constant attacks and potential loss of life?"