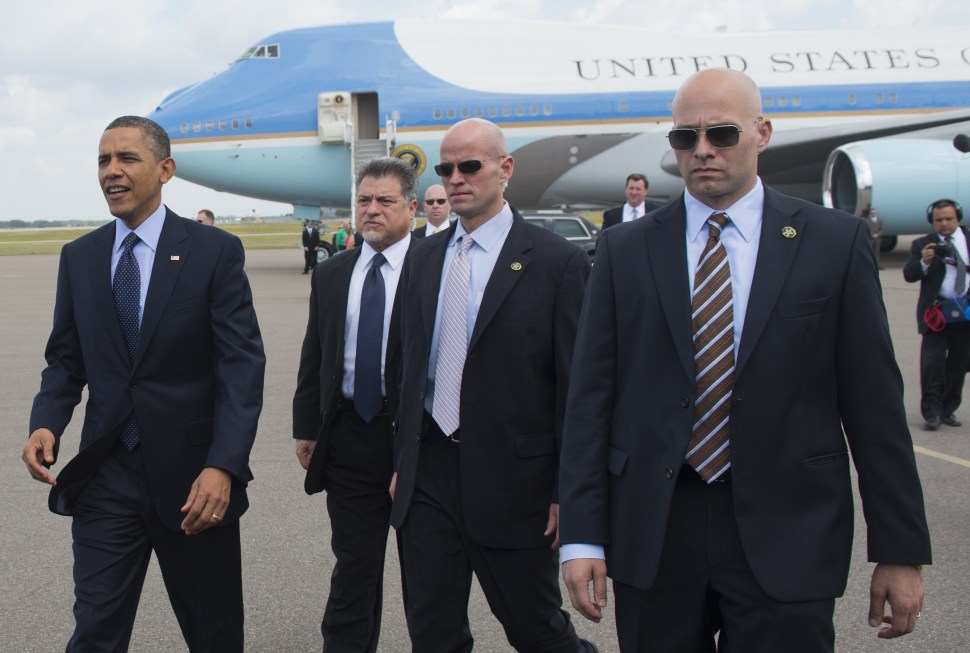 Today, four more top United States Secret Service executives have been forced from their posts in a stunning shake-up that the Washington Post, whose Carol Leonnig has unearthed scoop after scoop on this unfolding story, said would "gut much of the Secret Service's upper management."
Maybe so, but a high-ranking former agent interviewed by the Observer this evening thinks this shocking change will jumpstart morale and begin the healing process. Speaking to the Observer on the condition of anonymity, the agent, who knows and worked with all four of the demoted agents, described a sedentary, low morale culture that had been allowed to fester by lifers who no longer cared to innovate.
"The root of all these problems dates back to January 1984, when they went to a different pension system. The old one was the Metropolitan Police & Fire system, which Metro DC PD and Fire are on. It's rumored that Supreme Court justices are on the same plan and it's a great one, better than the one they went to 30 years ago. Until 1983, you did 20 and you were out and you were marketable. The average starting age was 26 and you could get out and still be a young man and get a great job elsewhere."
The former agent described a system that now forces agents to work 25 years, but also allows them to work until age 57, which the agent characterized as having the effect of limiting innovation inside the agency. The four assistant directors who are being ousted are Paul Morrissey, head of investigative missions; Jane Murphy, governmental and public affairs; Dale Pupillo, protective operations; and Mark Copanzzi, mission support. Also falling on his sword is Vic Erevia, who was named assistant director for training last year but announced his retirement after a brutal assessment last month that cited "Keystone Cops" and concluded the agency was "starved for leadership" even after the resignation of Director Julia Pierson last October.
The Observer's source pointed out that at least three of the four demoted executives have been at the agency for 30 years. "Dale might have came on after the fact but the other three were '83 guys — Erivia, I'm not sure, but he retired so it doesn't matter. Vic was in charge of PPD [Presidential Protection Division] for a while, and did a great job and was well liked. When he was burnt out and had basically had it when he took over RTC [the Rowley Training Center]. Obviously, he got the message and he's retiring. Look, Type A personality people took the Secret Service job, knew what the mission was, relished the work, relished being the best. Then when they hit 20 years, everyone was gone. Especially in New York. New York was a place where guys became Special Agent in Charge, loved the job, then reluctantly had to go make money. It was a high-profile job and a good resume builder. Everyone who was SAC in NY was able to garner great private sector jobs— American Express, Citigroup, United Nations Head of Security. Steve Hughes, the most recently retired SAC in NY is the head of security for Elliott Management, which is in litigation with the country of Argentina."
The source characterized the four as competent but uninspired, reserving special criticism for Ms. Murphy. "This crew that was asked to say goodbye, they were not the best and brightest. They were a civil service crew that decided to work the system with sheer doggedness. Jane Murphy should have never been in the position she was in. She just was a follower not a leader, never assertive, no innovation at the top because all they were trying to do was maintain the job, handle crisis management, do more with less because that had always been the culture at the Secret Service—never ask for money, never ask for equipment, never ask for manpower, just say, 'Hey, we're gonna get by with what we got.'"
The Observer asked the source for an example of that culture at work and got a funny story.
"A guy from the Hill, a liaison guy came in wearing a big fat cowboy buckle. 'My name is Buck Whatever and I represent the Service on the Hill. It's only me and there's 65 FBI agents. I'm thinking to myself. 'What the fuck? Why do we got one guy with meatball stains on his Western shirt with this belt buckle and the FBI has 65 people?' I knew right then we were in trouble budget-wise."
The discrepancy puzzled the agent, given the high stakes of their mission. "We should have had juice on the Hill because we protected the President and heads of state but we never had the political wherewithal."
Once Ms. Pierson was put in charge, the situation worsened, dragging in some of the now-fired leaders.
"Jane Murphy became a puppet of Julia Pierson. When anyone would go down to HQ to meet with the director, Jane would be with her. People were like, 'There's nothing happening here. Jane's a hundred years old as far as law enforcement goes, has no clue.'"
A question about exactly what Ms. Murphy was doing to inspire such a lack of confidence elicits a stinging assessment.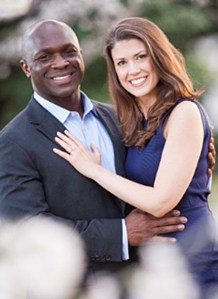 "Look, Secret Service always had a mystique about them. Looking good and being fit. Physical appearances mean something. Female director, whatever. She wasn't attractive, she was overweight and Jane was worse. Jane was sloppily dressed, never a good physical appearance. Jane was a terrible dresser, Janet Napolitano was commissioner and it is what it is, people look the way they look. To me, Brian Stafford was director. Eljay Bowron. These guys were statuesque, decent looking, fit guys who prided themselves on appearance. I think Julia did what she could with what she had but if you look at who she brings to the Hill and meetings, they really didn't represent the Service well."
Meanwhile, the ability to retain talent at an already-reeling agency remains questionable. One agent who declined to be quoted told the Observer a story about a fellow agent named Jerome Pickett, who was considered a rising star, having joined the agency directly out of college. The young, handsome African-American from New York became the Assistant to the Special Agent in Charge and was reported to be under consideration to succeed his boss. Suddenly, he was to be transferred to St. Louis. He was supposedly willing to go—his fiancé was from Iowa—but thought he could do better in the private sector. Instead of heading for Missouri, he quit after 16 years—an unheard-of late-stage diversion under the previous 20-year pension horizon—to become Chief Security Officer at the NBA.
One source cited the ability to enjoy a higher quality of life elsewhere as the reason it's become so tough for USSS to attract and retain top talent. "A lot of guys with 20 years double dip. The guys who weren't entrepreneurial, they'd go to TSA and do very well. The inspector general at the VA, Dick Griffith had a great career, for example."
Asked about that option, the first source was philosophical. "Why work 70 hours a week for USSS and have modified days off and lack of overtime and have all this bullshit when I can go be a fucking postal inspector and have a normal life and not have to transfer every 3 years. The esprit de corps was better before the pension change. A lot of guys miss the job when they roll over to another life. But they say, 'Hey, at least I got a life and I don't have to leave my kids every fourth year to campaign and travel 200 days."