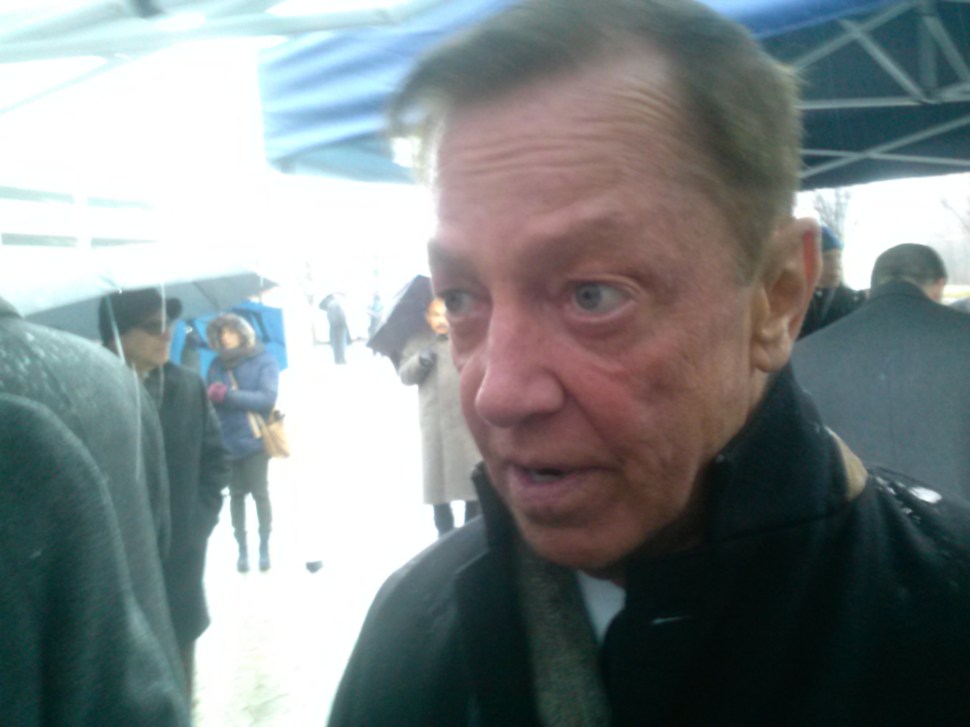 ELIZABETH – Standing in the rain outside the Elizabeth Train Train, state Department of Transportation Commissioner Jamie Fox reiterated his desire to get funding sooner rather than later for the depleted state Transportation Trust Fund (TTF).
"Obviously the time is right to get this done now, on a bipartisan basis, Republicans and Democrats; there's an understanding that something needs to get done," he told PolitickerNJ. "Let's get it done. It doesn't get easier by postponing it down the road in lame duck or next year. It just doesn't. The time is right."
Fox said the state doesn't necessarily have to impose a gas tax hike.
"There is revenue being discussed," he told reporters. "There are a number of different issues that are being discussed. It could be a gas tax."
A source told PolitickerNJ that a sticking point is the precise percentage hike for a gas tax that the parties continue to hash out behind the scenes.
"I'm convinced it will be a bipartisan-supported bill," the commissioner said.