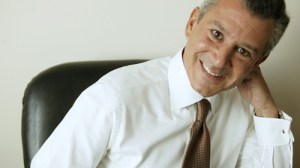 Fussy, fussy. What else to say about Robert and Cecile Rosner? A year ago, the couple put their half-floor condop at the former Stanhope Hotel—a luxe Extell conversion in a Candela-designed Fifth Avenue gem—on the market for $13.5 million, about $1 million more than they paid for it five years earlier. In the meantime, to improve upon the developer's work, Mr. and Ms. Rosner—a private equity honcho and an interior decorator, respectively—embarked on a two-year renovation of their own, enlisting architect David McAlpin to create "a chic and sleek downtown sensibility in an iconic uptown setting." It's unclear whether they've found a buyer—the place went off the market, having reduced its price by $1 million, in late October—but they've certainly been restless.
In April, the pair picked up a co-op at 1095 Park Avenue for $6.5 million, but now, according to city records, they've tired of that one, too, unloading it for $7.375 million. The buyers were Lawrence and Lisa Cohen, about whom we can determine virtually nothing. Kudos on your successfully accomplished anonymity, Mr. and Ms Cohen.
If the listing for the apartment held by Cathy Franklin and Alexis Bodenheimer, of Brown Harris Stevens, is any indication, it doesn't look too different from the place at the Rosners had at the Stanhope, which makes the resale at once more confusing and easier to understand.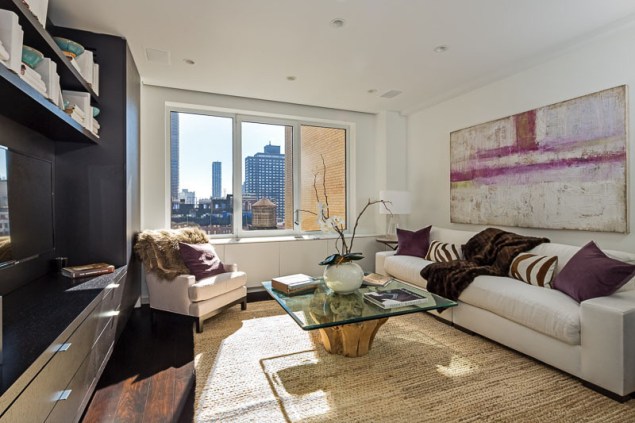 Once more, we have a "traditional classical prewar layout" with kingly "contemporary features." A fairly fresh renovation, the three-bedroom pad has limestone floors, a semi-private elevator landing (another feature the Fifth Avenue condop shares), and "doors to create a dramatic environment for living and entertaining." Those must be some doors! Both the living room and master quarters have Park Avenue frontage and city views. Off the light-washed eat-in kitchen is a paneled study with an en suite bath featuring Statuary white marble walls.
What, you wonder, might make the sellers leave behind such lovely apartments in such quick succession? Perhaps they're heading back to France, from whence they came before posting up at the Stanhope. Park and Fifth are well and good, of course, but Paris they are not.