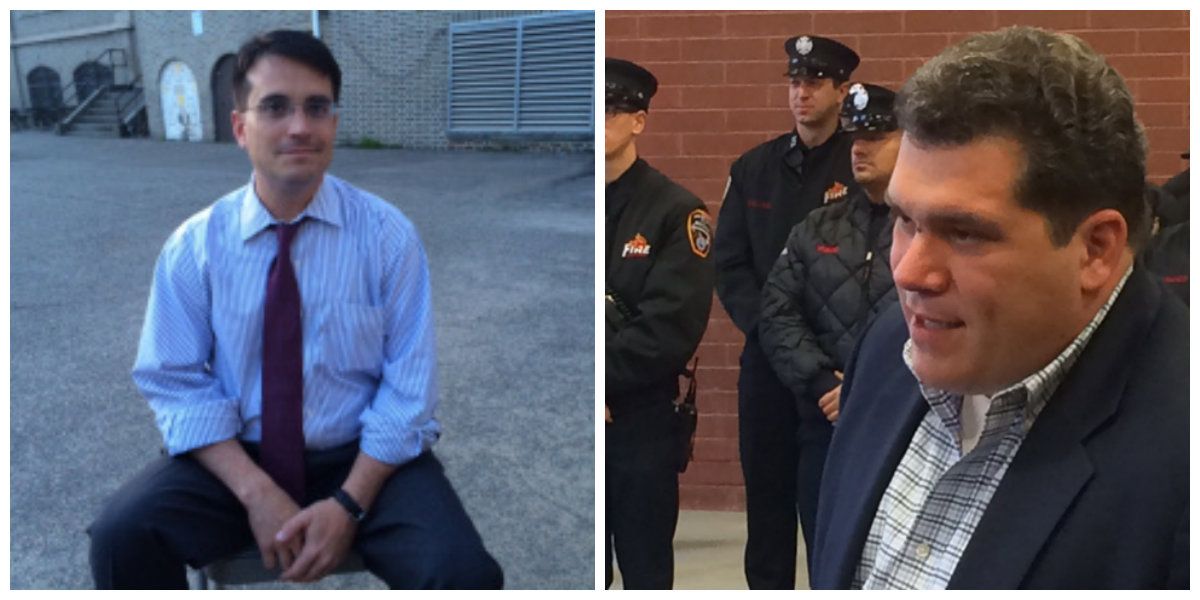 BAYONNE – For once, things seemed simple this upcoming election season in Bayonne.
The unofficial rules of the state 31st Legislative District are clear-cut: one Assembly seat pick goes to the mayor of Jersey City, the other to the mayor of Bayonne, befitting the bifurcation of the district.
For the coming 2015 election season, Bayonne Mayor Jimmy Davis is reportedly behind Nicholas Chiaravalloti, who supported Davis in the 2014 Bayonne mayoral race, over incumbent Assemblyman Jason O'Donnell (D-31), who supported former Mayor Mark Smith.
But if elections have consequences, so do differing interpretations of back-room meetings, the personal red telephone hotline of Hudson County politics.
Sources have told PolitickerNJ that a December meeting between Jersey City Mayor Steve Fulop, state Senator Sandra Cunningham (D-31) and state Assembly Speaker and Hudson County Democratic Organization (HCDO) Chairman Vinny Prieto (D-32) somehow went awry regarding who the Jersey City LD 31 Assembly pick would be.
Fulop, a potential 2017 Democratic gubernatorial candidate, is reportedly behind Joyce Watterman, a Jersey City councilwoman-at-large and an ally of the mayor of New Jersey's second largest city, in the 2015 Assembly race. Watterman would replace the incumbent Charles Mainor (D-31), who has consistently sided against Fulop, including supporting former Mayor Jerramiah Healy in the 2013 Jersey City mayoral election.
But Cunningham, apparently miffed because she feels she was not consulted by Fulop and Prieto in his role as HCDO chairman about the choice of Watterman, is reportedly considering running Mainor and fellow incumbent O'Donnell against Watterman and Nicholas Chiaravalloti, the apparent Assembly seat pick of Bayonne Mayor Jimmy Davis.
Cunningham did not divulge her LD 31 plans to PolitickerNJ on Wednesday, but said that she would attend a fundraiser to be held for Mainor next month in Bordentown, alluding to Hudson County politics in the same breath as the Valentine's Day Massacre.
When asked about a looming LD 31 fight, both Chiaravalloti and O'Donnell, a potential 2018 Bayonne mayoral candidate, declined comment except to say that neither had yet spoken to Cunningham.