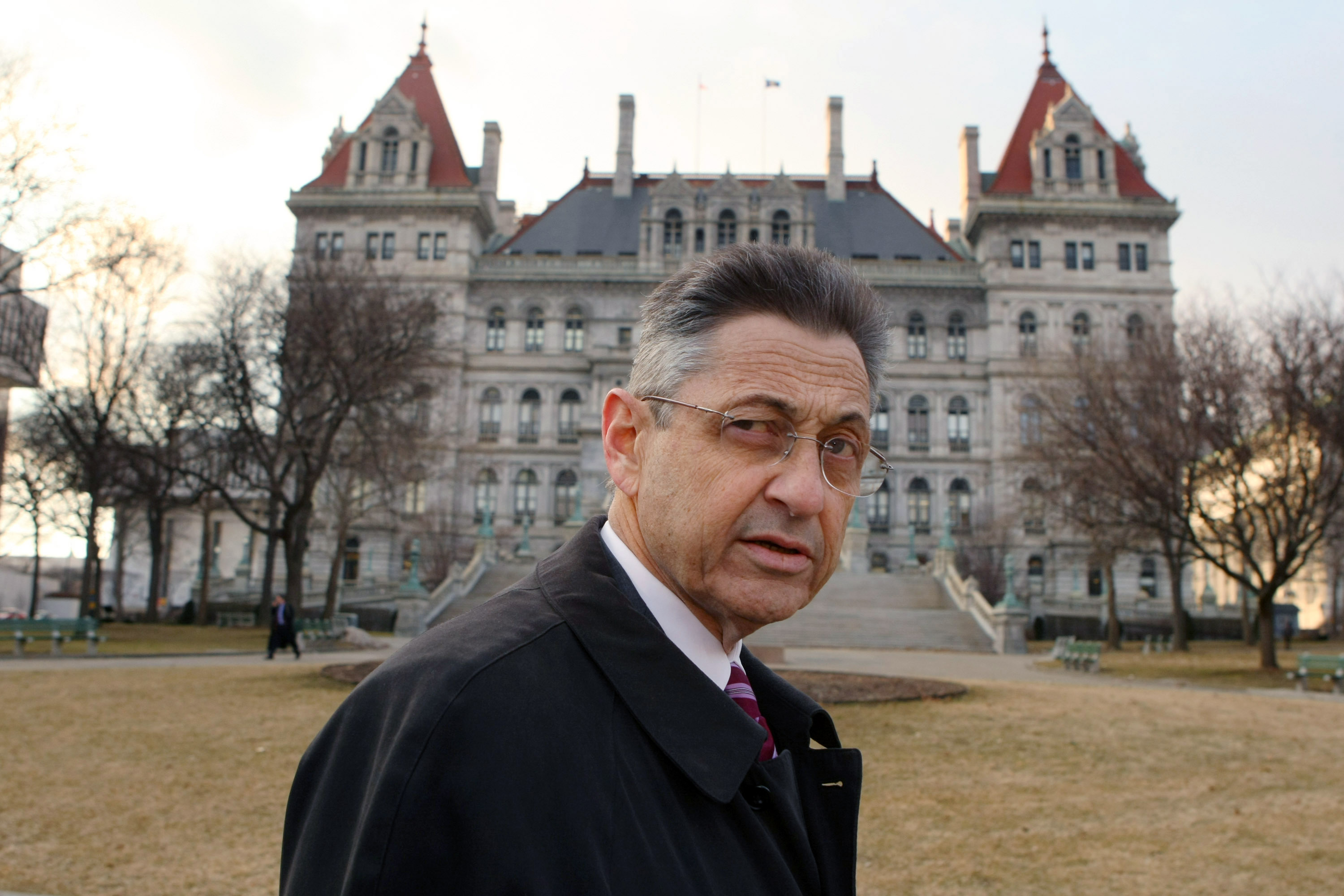 Assembly Speaker Sheldon Silver used his office to mask millions of dollars in "bribes and kickbacks" as legitimate outside income from two private law firms over more than a decade, according to a bombshell 35-page criminal complaint filed by U.S. Attorney Preet Bharara today.
The five-count complaint on charges of wire fraud, mail fraud, conspiracy, and extortion outlines two schemes Mr. Silver used to leverage his official position as the powerful Democratic leader of the Assembly to rake in cash, which he presented as legitimately earned income for representing private clients.
"In truth and in fact, Silver has obtained millions of dollars in outside income as a direct result of his corrupt use of his official position to obtain attorney referral fees for himself, including from clients with substantial business before the State, and not as a result of legitimate outside income Silver earned as a private lawyer," the complaint reads.
Mr. Silver collected more than $6 million in outside income from two private law firms since 2002, according to the complaint.
Approximately $700,000 came in "undisclosed bribes and kickbacks" from a scheme in which Mr. Silver used his influence as Assembly Speaker to "induce real estate developers with business before the State" to use a real estate law firm run by an attorney who previously worked as Mr. Silver's counsel in the Assembly, and which paid Mr. Silver for the referrals.
Another $5.3 million came from the firm Weitz and Luxenberg. $1.4 million of it was in the form of $120,000 annual salary "which Silver received based on his official position rather than any work he was expected to perform." Another $3.9 million came in attorney referral fees, of which more than $3 million were obtained "through a corrupt scheme" in which Mr. Silver obtained referrals of asbestos cases from a doctor by using his Assembly perch to secretly direct $500,000 in state funds to that doctor's research.
The complaint alleges Mr. Silver had no involvement in the firm's asbestos practice and had never performed "any legal work whatsoever" for either law firm's clients.
It had been reported that the charges stem from the aborted Moreland Commission, tasked with looking at public corruption in the state. Mr. Bharara's office took over the commission's work when it was shut down, and the complaint notes that Mr. Silver "took legal action" to prevent the disclosure of any information about his dealings to the Moreland Commission.
Mr. Bharara will hold a press conference today at 1 p.m. Mr. Silver is slated to be arraigned in federal court at 2 p.m. Mr. Silver turned himself in this morning at 26 Federal Plaza, and left later this morning without speaking to reporters.
Read the entire complaint here:
[protected-iframe id="2f59b5d7536a2a2156ee69e664b25bb0-35584880-67241311″ info="https://www.scribd.com/embeds/253414141/content?start_page=1&view_mode=scroll&show_recommendations=true" ]
This story will be update with more information from the complaint. This story has been updated to reflect the charges are contained in a complaint, not an indictment.