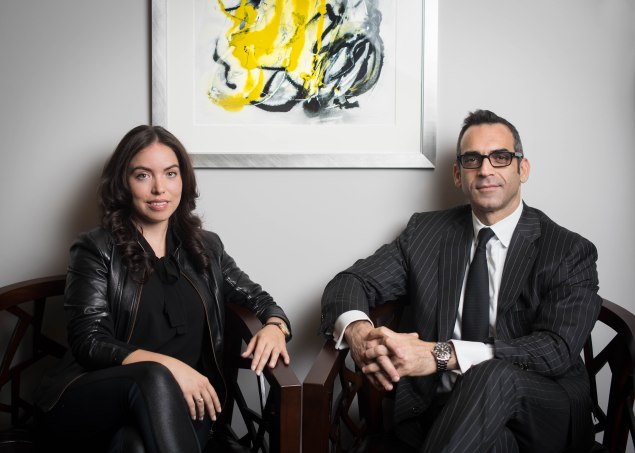 In preparing to move to Manhattan after college, in 2008, I had the good sense to pick a roommate whose mother had friends in real estate. Over the course of that postgraduate summer, Jill, a broker with Douglas Elliman, showed Will, the roommate, a number of apartments, while I hung out at my parents' place in the suburbs. I had only to come in for a day and vet his pick—a one-bedroom with parquet floors and central air in a Murray Hill doorman building—which, as I heard it, differed little from the other units Will had seen.
Both apartment and neighborhood were comfortable and non-descript. To create a second bedroom, we put up a temporary wall that relieved the living room of natural light. We could hear sirens on First Avenue. The rent was $3,200 a month, which, with a 15 percent broker fee—about standard for Manhattan rentals—stood to net Jill $5,760, not bad for an afternoon cruising in taxicabs. (The building had its own leasing office and charged no additional fee.)
But lovely as Jill was—so lovely she waived her fee as a friends-and-family courtesy—it would have been difficult to identify value added by her services. She didn't have access to spectacular deals, little-known landlords or charming buildings with fabulous coffee shops downstairs. We felt happy enough with our first place, but it was utterly undistinguished.
What Jill had was access to a handful of modern cookie-cutter rentals that we could have located ourselves, if only we'd spent an hour or two doing research online. I would have felt put out, even taken advantage of, had we been made to pay a surcharge. (Naturally, I would also have declined to recognize the role my laziness played in the transaction.)
To the disappointment of some and the jubilation of others, Jill's model of brokerage is increasingly endangered, its practitioners set scurrying in the manner of Ice Age scavengers. With the rise of websites—the ones Will and I failed to use—like Trulia and Streeteasy, which were founded in 2005 and are by far the dominant operator in New York City, listing information has never been more directly accessible to end users. The position of rental brokers, who once guarded their secrets like priests before the era of Martin Luther, has grown precarious. And those thriving in the present era have largely adopted strategies bearing little semblance to those that prevailed in the past.
As senior vice president of development marketing and leasing at Town Residential, Anna Zarro oversees leasing at a dozen developments in Manhattan and Brooklyn. When she started in real estate, 11 years ago, she relied on brokers to fill 50 percent of such listings. Today, she said, the figure is a fairly reliable 30 percent.
"All these buildings are no-fee if you're operating directly with the owner or the owner's agent," she said. There are at the moment roughly 440,000 no-fee listings citywide, about 20 percent of the total rental stock, according to data compiled by Streeteasy.
No-fee listings are typically more expensive than identical products under traditional brokerage arrangements, and the effect is often to spread the cost of a broker's fee over the term of a lease. This can endear landlords to tenants, hiding administrative costs in what appears to be delivery of goods and services, and dissolving the bitter pill of the lump sum payment into more palatable doses. (Regarded as consiglieres, negotiators and guides in what for most people constitute the largest and most important monetary transactions of their lives, sales brokers have experienced much more limited displacement.)
Shlomi Reuveni, a colleague of Ms. Zarro's, cut his teeth in the 1980s as a broker at J.I. Sopher, then a dominant rental agency, which was later acquired by Douglas Elliman.
"Much of the business today is about technology," he told me recently, when we met at Town's headquarters on West 39th Street. "Much of it is about social media. We didn't have any of that. There was no Googling. There was no: 'Let me find out about this building or that building.' This was information you had to go get yourself. Rather than sitting behind a desk you would hit the pavement. Back then, if you were in the office, it meant that you were not making money."
Lean, athletic, square-jawed and impeccably-suited, Mr. Reuveni, a native of Tel Aviv and a martial arts enthusiast, today enjoys a reputation among colleagues for consummate professionalism and restraint—even opacity. But reminiscing about his days in the residential leasing trenches, he shows flashes of Ari Gold, the hard-charging Hollywood agent portrayed by Jeremy Piven on Entourage.
"At that time, no one really had information," he said. "Neither brokers, nor clients."
He recalled the ravenous wait for The New York Times real estate section, which was then the primary source of market news. "Now you read it for the articles," he said, chuckling. "Back then, the race to get the next listing was just incredible. You had to think like a hunter. You don't kill, you don't eat. You'd show a client 10, 20, 100 apartments in a weekend until they were exhausted and you'd sign a lease. This new generation of brokers—they're born into a different landscape."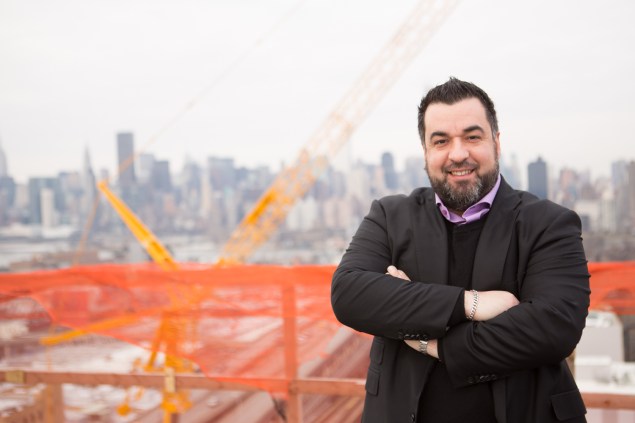 Jason Haber, a broker with Warburg Realty, concurred. "We've been taken from a monarchy to a democracy," he mused. "It's no longer about finding the latest and greatest listings and sharing them. Anyone can do that. It takes no skill or much entrepreneurial gusto to get that information now."
Mr. Haber says that in addition to sales he traffics in rental properties mostly in the $10,000 to $30,000 a month range, which have long entailed an emphasis on service over sheer hustle. But to stay in touch with Main Street, as it were, he makes a point of handling at least one rental each year charging $4,000 or less.
Last summer he took on as clients two recent graduates from nursing school intent on easy access to lower Manhattan. Mr. Haber suggested Long Island City, a neighborhood they knew nothing about. He accompanied the pair on several trips, acquainting them with the area's conveniences, attractions and housing options. When the women found a Long Island City listing themselves using Streeteasy, Mr. Haber joined them at the showing, instructing them to bring along checkbooks and financial statements, which proved crucial when another group arrived wanting the apartment—but lacking the paperwork.
Although he hadn't ultimately found their new home, the women saw fit to pay Mr. Haber a broker fee. "They didn't see me so much as the guy who finds the listings," he recalled. "More of a trusted advisor. If your model today is to get to know people just well enough to close a quick transaction, you might as well be selling used fax machines. Your business is going to go the way of the dinosaur."
Dave Maundrell, the president of Apartments and Lofts, told me that while websites like Streeteasy are for the most part good at disseminating information, they often fail to educate consumers about unseen factors, which can result in renters overestimating their savvy and rejecting relatively good deals in favor of less favorable ones.
"If someone sees a big year-to-year price discrepancy, they might be put off of a place, but they're not considering things like changes in fuel costs, maintenance on the property," said Mr. Maundrell, whose company is currently the leasing agent for numerous Brooklyn developments. "People come to the table sometimes prepared with all this information and they're ready to go to battle, so to speak, but they don't understand the whole scope. An experienced agent can walk them through that."
Others don't know what they want: "Sometimes someone will tell you point-blank that they don't want to live in a certain kind of property," Mr. Maundrell said. "And where do they end up? In that exact property type."
And there are always those who quite blamelessly require guidance, or, like Will and me, who cannot be bothered to do the legwork. "If you're working 10 hours a day and you want to go to the gym and maybe eat dinner at some point, or go on a date, it's helpful to have someone on your side," Ms. Zarro proposed. "Or, say you've gotten a raise, and you're moving into a luxury market that you're not so well-versed in. Or you're moving to Brooklyn, and you think Brooklyn is so cool, but you've only ever been to two neighborhoods."
Some years after Will and I moved into our Eastside high-rise, I found myself in this very position. A colleague of my then-girlfriend passed along her a name. The man was a Douglas Elliman broker, a minor legend of south Brooklyn real estate. He'd found said colleague and her husband their dream place in Cobble Hill. But Allan Gerovitz would only work with you, we were told, if he liked you.
We'd been recommended, but we approached his cluttered office on Court Street with all the caution of George Costanza ordering a crab bisque. A slight, gray-haired, middle-aged man, Mr. Gerovitz was at once warm and prickly. He lamented with mock gravity our late start and limited budget. The walls were hung with thank-you cards from clients, and with a profile that ran in these pages in 2006, which described Mr. Gerovitz as a kind of much-beloved Lois Weisberg of local housing.
He asked us personal questions that suggested, with or without calculation, more-than-purely-mercenary interest: "Are you a soccer player? You look like a soccer player. Your mom's a lawyer? That's good. That's what I shoulda done, gone to law school."
He showed us a single apartment, a one-bedroom with tilted hardwood floors and a low, pressed-tin ceiling in a building perhaps 100 years old. It was dingy, but full of charm. It was one of two units in the building. Downstairs was an ancient, mostly-dormant funeral home. The fabulous coffee shop was a block north. Mr. Gerovitz waived his fee. The apartment was not available on Streeteasy.
Though I've lived in Brooklyn for four years now, if ever I move back to Cobble Hill, I will certainly be giving Mr. Gerovitz a call.