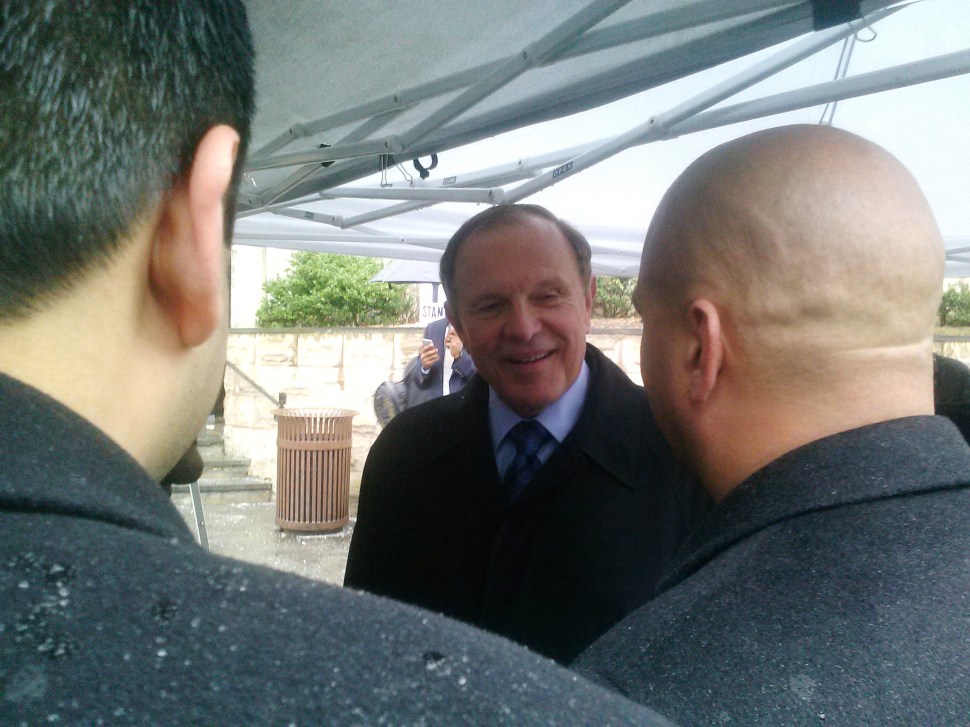 ELIZABETH – Leave it to New Jersey's most voluble Francophile to put a French exclamation point on this morning's press conference days after terrorist killings upended the City of Light and reverberated around the world.
"First let me say, 'Je suis Charlie; je suis Jewish," exclaimed veteran state Senator Ray Lesniak (D-20) during his turn at the microphone on a rain-sopped slab of walkway outside the Elizabeth Train Station.
One of two Americans to win the prestigious international human rights award from Le Memorial de Caen, the D-Day Human Rights museum in Normandy, France, in its 25 year history, and an avid vacationer to France, Lesniak was the only public official as part of a tent filld with the likes of U.S. Senator Cory Booker and U.S. Senator Bob Menendez – who seized on the moment to declare his solidarity with Charlie Hebdo, the satirical magazine targeted by the terrorists.