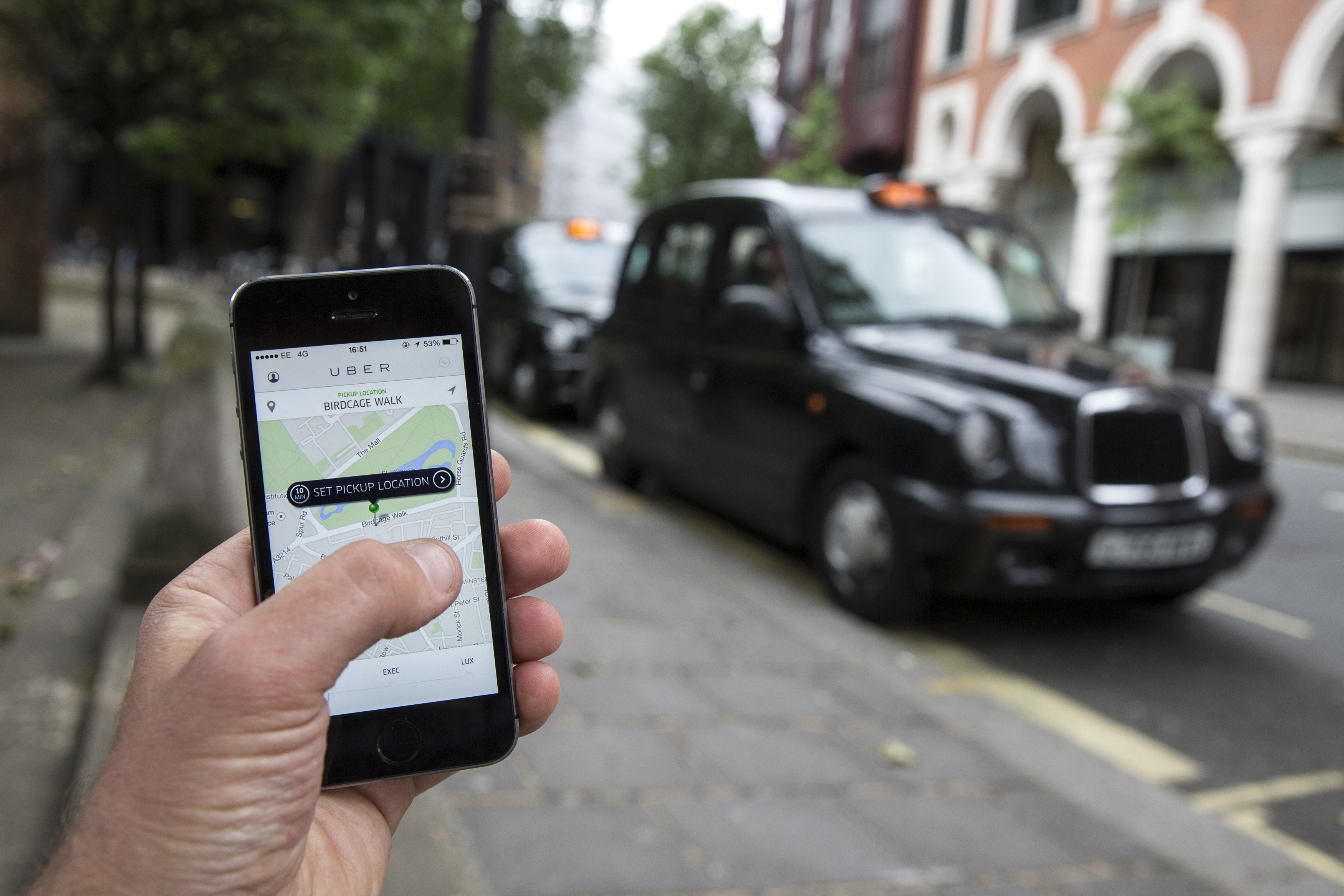 Uber spent yesterday delivering puppies to promote the Puppy Bowl to presumably distract from the fact that in recent memory, they've been very, very bad. Judging from over 120 advertisements articles written about Uber's promotion, it worked! The slate is now clean for Uber, and where before there was an uncomfortable sense that Uber was a disruptive startup success story run off the rails by extra-legal growth tactics and tone-deaf leadership, we now see only puppies playing football.
In the old Uber, an alleged corporate culture of misogyny and recklessness marginalized both female users and contractors, and Uber's CEO Travis Kalanick would brag that being a taxicab billionaire was getting him laid like crazy. But in Puppy Bowl Uber, there is no culture of misogyny. There is no culture at all—just "Team Ruff" and "Team Fluff" in a dog-eat-dog battle on the gridiron. Look at them go!
By entering the promo code "PUPPIES"—or DCpuppies if you're a lobbyist or legislator—you could spend 15 minutes with the puppies. Ten small markets like Dallas and Baltimore got their quality puppy time, and some pooches even got to roll around in the L.A. sun!
No puppies were delivered to cities in Germany, Spain and Thailand, which have all put total bans on Uber. Deliveries were also tragically absent from New Delhi, where Uber has recently relaunched after a driver kidnapped and raped one of his passengers, forcing Indian authorities to shut the service down. And if South Korean police really want to convict Travis Kalanick and throw him in prison for two years, they're gonna have to buy their own puppies.
New York City, however, also did not get any puppies at all, possibly because our city government has suspended five out of six Uber bases for their contemptuous noncompliance with our local regulations. Uber has been waging a local war against our local taxi business which, unlike Uber, unionizes its employees and internalizes costs and liabilities—a business known as the sinister "Big Taxi" lobby, according to Travis Kalanick. No puppies for us.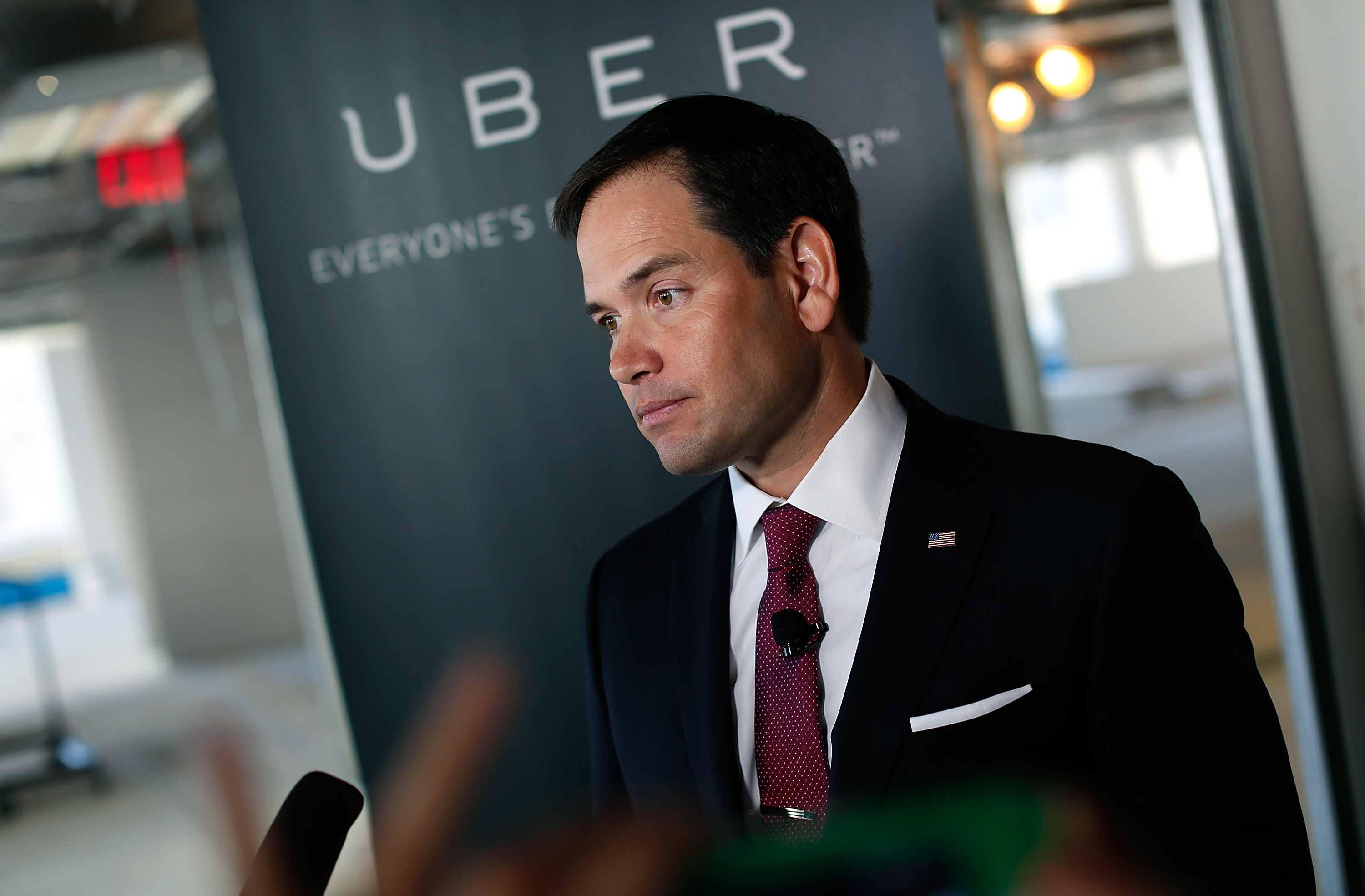 But what about Sarah Lacy, Editor in Chief of Pando? If you haven't let sleeping dogs lie, you'll remember that Uber VP Emil Michael playfully suggested stalking and harassing Ms. Lacy and her family for her negative press, saying that the esteemed tech journalist should be held personally responsible for sexual assault against women by cab drivers. Maybe a couple of puppies could wash away all that bad blood, even if they weren't delivering to San Francisco yesterday?
"No, Uber hasn't offered to deliver puppies to Pando," Pando's Paul Carr told the Observer. "I have no particular comment on the company's efforts to whitewash its image, except to note that any scheme which results in fewer puppies being in Uber's possession is probably a positive one."
Well, what about competitors like Lyft and Gett, which have been on the receiving end of brutal, anti-competitive recruitment tactics that have created a rocky market environment? Surely all of those dirty tricks are fast-fading into memory by now.
"This is just a standard PR distraction strategy to shift focus from the important issues; Uber's ethics, their business practices and the way they treat their drivers," Gett CMO Rich Pleeth told the Observer. "We've seen appalling behavior from Uber in the last few months and they are just coming up with strategies that will make them seem like a nice fluffy coverage."
Well, that is an attitude that is very unbecoming of Gett, who hasn't delivered a single puppy to date. Well bah humbug to all of them: Lyft, Gett, Pando, the City of New York, "Big Taxi," the woman who was raped by an Uber driver and then was subsequently advertised to, South Korea and anyone else who stands in the way of Uber's global domination.
Because these are the important questions: How many puppies did they deliver? Who is their pick for the Puppy Bowl this year, Team Ruff or Team Fluff? We may never know, because Uber is notoriously secretive with their data—it's the reason NYC is still so angry at them. What we do know is this: