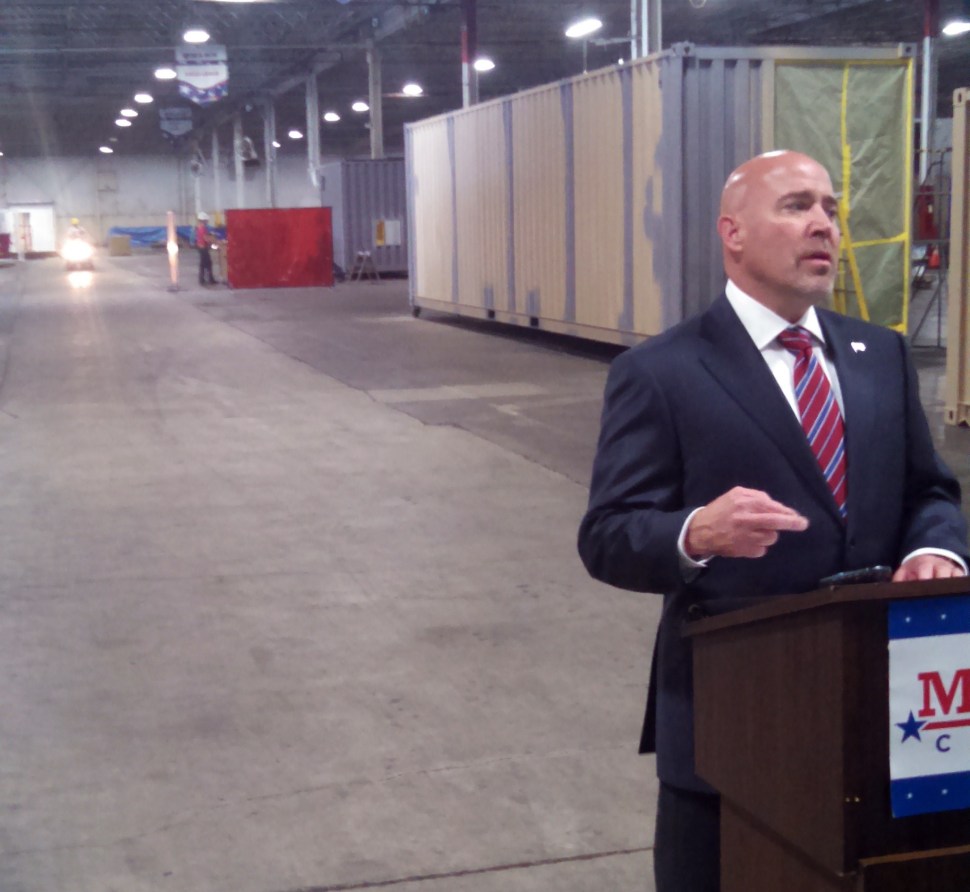 U.S. Rep. Tom MacArthur (R-3) said today that expected proposals by the Pentagon in its 2016 budget to close another round of military bases "would be a mistake" — putting the newly elected Republican congressman at odds with comments made by top Defense officials in Washington in recent days.
MacArthur, who was sworn-in to the 114th Congress early last week, said that including another round of base closures, a process also known as BRAC, in the Department of Defense's next budget would "be a mistake," and strongly urged Secretary of Defense Chuck Hagel to oppose the move.
MacArthur represents South Jersey's third congressional district, home to Joint Base McGuire-Dix-Lakehurst, the state's second largest employer and largest joint base on the east coast.
"Not only would a BRAC process cost the taxpayers money, I worry it would negatively impact our military's readiness and the overall strength of our national defense," MacArthur said of the proposal.
MacArthur's comments run counter to those made by some Defense officials this week, however, including John Conger, acting assistant secretary of Defense for energy, installations and environment. While the Pentagon has yet to officially announce any closures or include them in their next budget, to be released in February, Conger did emphasize the need to do so, noting the importance of reducing excess infrastructure during tough fiscal times.
Officials say previous rounds of base closures, which have taken place over the past five years, have save the department $12 billion per year.
But MacArthur, who sits on the House Armed Forces Committee and campaign hard on a promise to grow jobs in the South Jersey district and keep the joint base from losing critical projects, flatly opposed the move in a statement, saying resistance by past representatives in the district to earlier BRAC process proposals has helped keep the joint base operating as an economic engine in the area.
"South Jersey can look back to 2005 when that year's BRAC process threatened our district's military bases McGuire, Dix, and Lakehurst. It was only thanks to the tireless work of Congressman Jim Saxton and others that they weren't closed, but instead combined into the largest military base in the state," MacArthur continued. "Today, Joint Base McGuire-Dix-Lakehurst is the New Jersey's second largest employer, responsible for more than 105,000 jobs, and contributes nearly $7 billion annually to our local economy."
"The last round of BRAC hit particularly hard right next door in Monmouth County, where the closing of Fort Monmouth cost $720 million more than expected, in addition to the loss of 5,000 jobs and the base's $3.3 billion economic impact," MacArthur added.  "All in all, the 2005 base closures cost taxpayers $14 billion more than originally promised, and the expected savings have yet to materialize. To me, that's too high of a price tag for something that could also make our military less capable to handle threats we're facing around the globe."