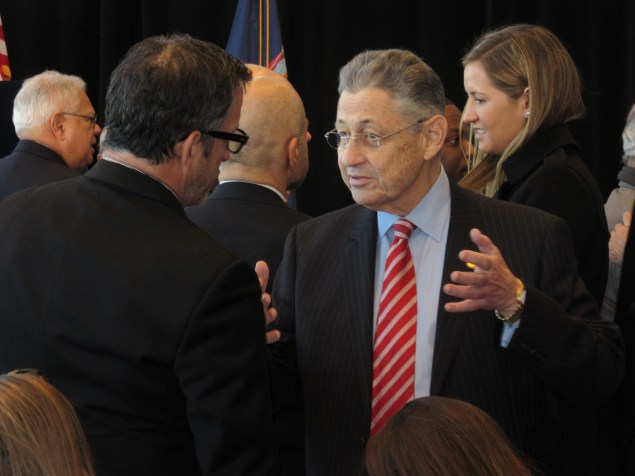 One Manhattan Democrat already wants arrested Assembly Speaker Sheldon Silver to resign.
State Senator Brad Hoylman, a progressive lawmaker who represents a district bordering Mr. Silver's, called for the powerful Democrat to step down today. Mr. Silver was arrested this morning on corruption charges.
"Speaker Silver should resign for the good of the people of New York," Mr. Hoylman tweeted this morning. "Another shameful day in Albany. When should be discussing State of the State, we are mired in state of corruption. Public deserves better."
U.S. Attorney Preet Bharara indicted Mr. Silver, the speaker since 1994, on charges stemming from payments Mr. Silver received from a small law firm that specializes in seeking reductions of New York City real estate taxes, the New York Times reported. Mr. Bharara will unveil the charges at a press conference this afternoon.
Democrats have been mum so far on Mr. Silver's arrest and it's not clear that many will denounce the speaker. Mr. Silver has long been among the most influential politicians in the state and wields considerable clout.
Assemblyman Brian Kolb, the Republican minority leader, also called for Mr. Silver to step down.
"It is imperative Sheldon Silver step down immediately as Speaker of the Assembly," Mr. Kolb stated. "We cannot afford this distraction with the important business before the Assembly and the people of New York State."
Outside of a Manhattan federal court house this morning, Mr. Silver told reporters he hoped he'll "be vindicated."