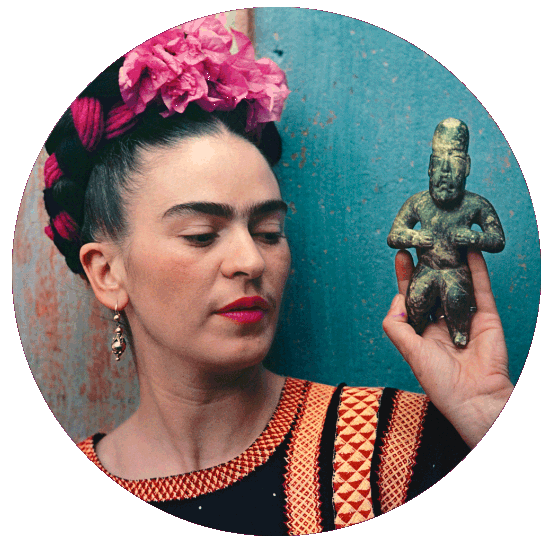 Can a garden have a "blockbuster?" Maybe. It looks like a combination of margaritas and masterpieces might just push attendance to one million visitors to the New York Botanical Garden this year.
The Botanical Garden will stage an elaborate art-loan and garden exhibition opening May 16 that focuses on the work of Frida Kahlo. And, much like it's hugely successful 2012 show on Monet's garden at Giverny, which drew 300,000 visitors, it recreates the gardens and studio of the artist and juxtaposes those elaborate installations with loans of major works by the artist.
While several other Kahlo shows around the world are seeking similar loans of her work, said guest curator and Tufts University professor Adriana Zavala, a Latin American art scholar, "when private collections heard about" the garden angle/setting of the exhibition, "they were very enthusiastic." At NYBG's art gallery, a dozen works will be on loan, including two rare and valuable self-portraits, the famous Two Nudes in a Forest, 1939, several still lives, and drawings. (One intimate and shocking work details her 1932 miscarriage).
In the Haupt Conservatory, elements of the artist's famous Casa Azul (Blue House) home in Mexico City will be recreated; plantings will include tropical foliage, Mexican agaves and cacti, fruit trees and brightly colored annuals.
Attendance at the institution has basically doubled over the last dozen years to 920,000 annually, and they'd love to crack one million in 2015, curators said, one year in advance of their 125th anniversary.
The show is no pretty accident. In an unprecedented campaign, the 250-acre Bronx institution, is adding a Stephen Starr Mexican restaurant, a food truck, a symposium on Kahlo's artistic and personal relationship with Diego Rivera, "Frida al Fresco" dinners, music events related to the show, Day of the Dead and Mexican Independence Day celebrations, plus a margarita bar. (This last holiday season, NYBG's "bar car" nights, part of its train exhibition, sold out.)
The exhibition, entitled "Frida Kahlo: Art, Garden, Life", runs through Nov. 1.