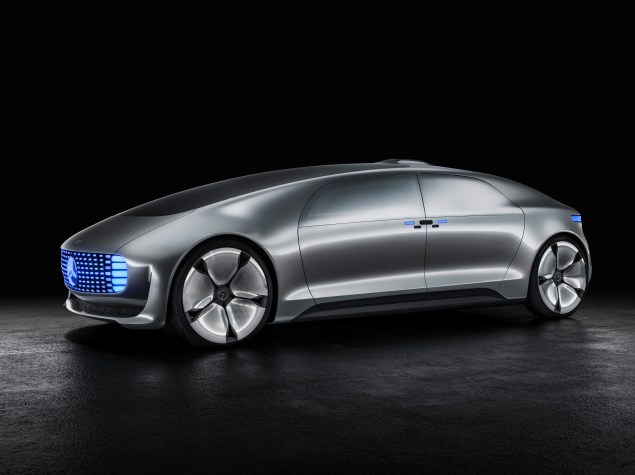 Imagine hopping into a self-driving sedan and reading, chatting and sending emails on your trip to the office, without the need for paying another human a salary.
Imagine being able to face your children and talk with them as a driverless car whisked you all to school. Imagine never having to negotiate any kind of parking spot or traffic snarl up again.
These are the visions behind FO15, the self-driving car Mercedes-Benz debuted at CES in Las Vegas earlier this month. It constitutes more of a "mobile living space" than a typical vehicle, according to Dieter Zetsche, the head of Mercedes-Benz. The interior's four seats face each other, instead of all facing forward. While passengers relax inside, the car uses radar, cameras and a navigational system to negotiate turns, traffic circles and even pedestrian crossings.
We are still a few years away from seeing self-driving cars on the road outside Silicon Valley. But when New York finally catches up to the West Coast in that regard, Mercedes-Benz will have a luxury driverless vehicle ready.