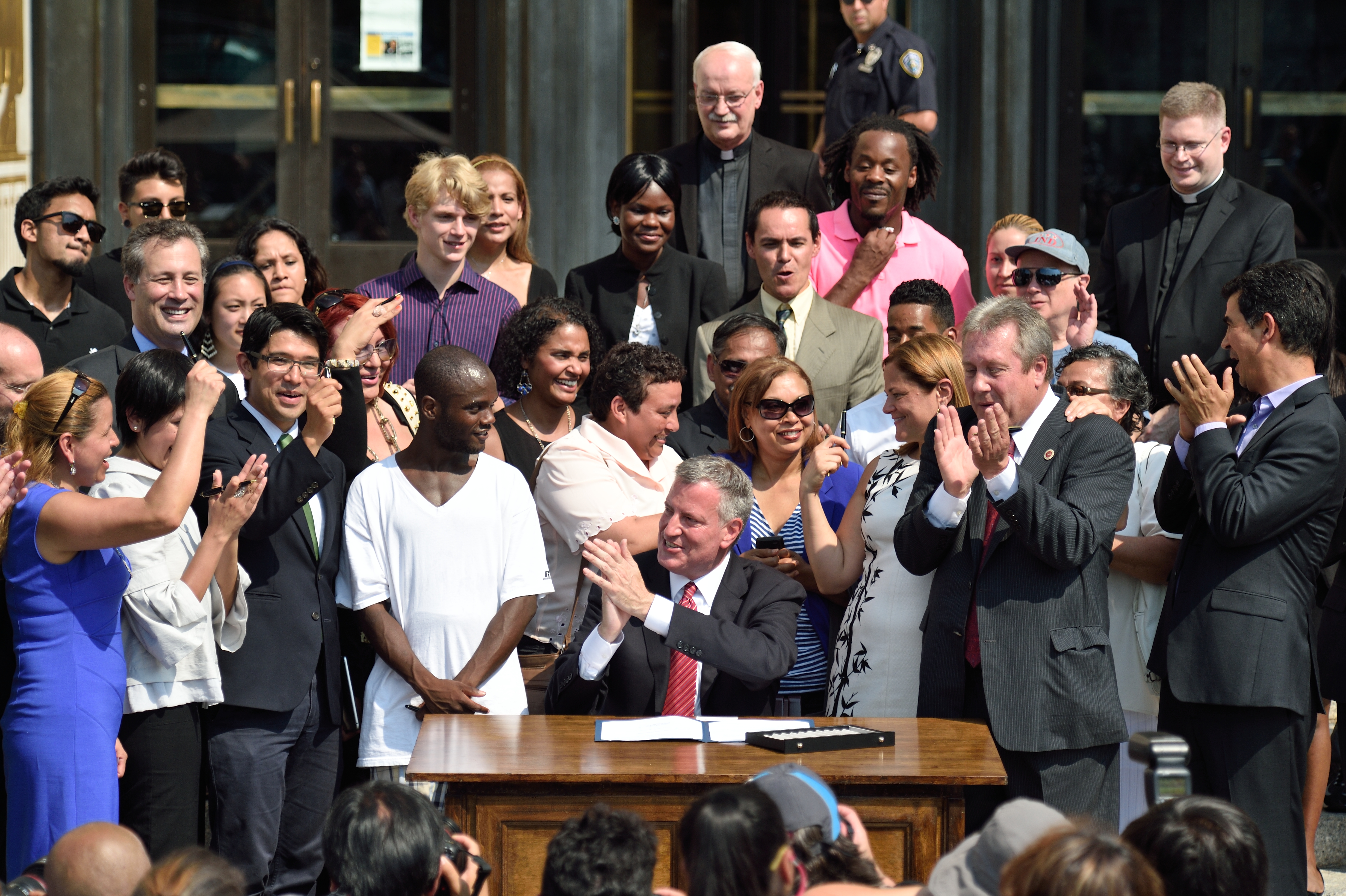 The city's new municipal identification cards, dubbed IDNYC, are set to be launched next week, according to a memo apparently distributed to City Council staffers and briefly posted on Twitter today.
The cards, aimed largely at providing official identification to the city's undocumented immigrants but available to all New Yorkers, are "expected to launch on January 12," according to a memo under official Council letterhead.
The one-page briefing document was posted on Twitter by Council staffer Esteban Duran. In another tweet, Mr. Duran also posted a photo of a packed room of what he wrote was an IDNYC training session. He added: "Program launches Monday Jan 12! Get it!"
Mr. Duran later deleted both tweets.
A spokesman for Council Speaker Melissa Mark-Viverito declined to comment on the tweets or to confirm or deny the information in the memo.
Maibe Ponet, a spokeswoman for Mayor Bill de Blasio, said in an email that the mayor's office had been "saying all along" that the municipal I.D. program would "be operational next week." But she said there was no date for an official announcement yet.
The most recent press release from the city about the program notes only that it launches in "mid-January."
The memo posted to Twitter also includes other details about the program. The cards will be valid for five years, and will include a person's photo, name, date of birth, signature, eye color, height and I.D. number.
The city will open 11 permanent public enrollment centers across the five boroughs when the program
launches, the mayor's office said last week, and six more for clients of the Human Resources Administration and Department of Probation. The city will also offer enrollment at the city's five most-trafficked library branches, and later this month they'll roll out two rotating pop-up enrollment centers.
Mr. Duran, the staffer who posted the memo, did not respond for a request for comment via Twitter.