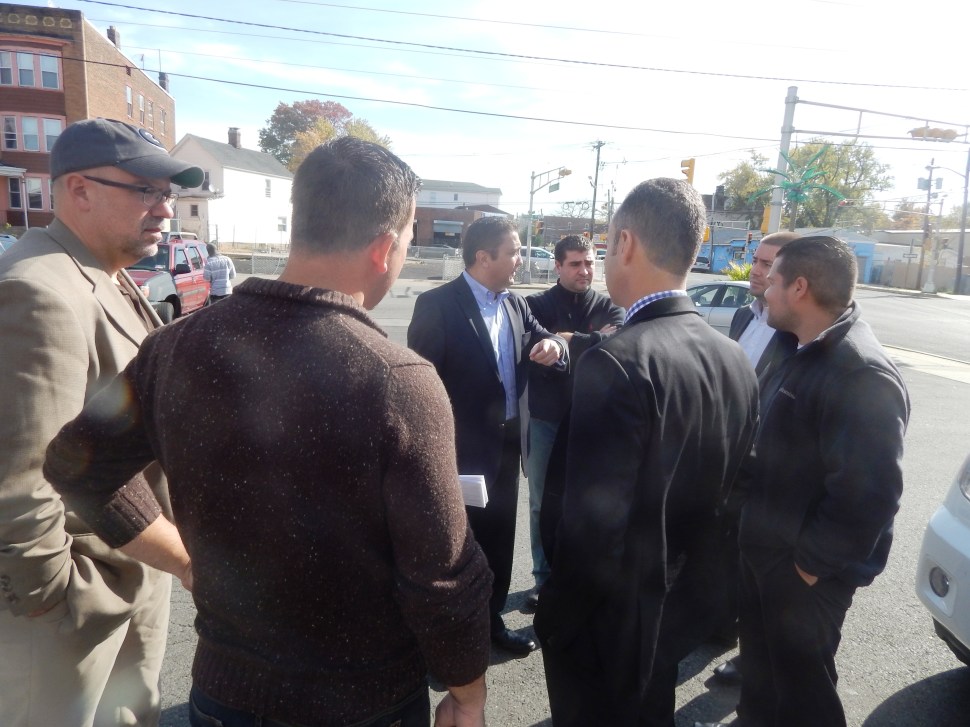 Elizabeth is indeed a woman's name but it would be the height of an outdated sexism – not to mention terribly inaccurate – to pin the city's fickle politics on a name, particularly in light of the actions tonight of School Board Member Tony Monteiro.
He was on the board.
Then he was off the board.
And now he's on the board again.
At the start of tonight's meeting, which promised early to be another contentious affair, onlookers stood back aghast to see Rafael Fajardo absent, supplanted by Monteiro (above, center).
There is a method to the maneuvering.
The move by the Elizabeth Board of Education appeared to head off a scheduled Friday court case at which the allies of Elizabeth Mayor Chris Bollwage and state Senator Ray Lesniak (D-20) intend to challenge the legitimacy of a meeting two weeks ago in which Fajardo replaced Monteiro.
Perhaps anticipating the loss of that case, Fajardo tonight stepped down and Monteiro rescinded his resignation.
"If that meeting didn't count then, then Tony's back on the board," a defiant Fajardo told PolitickerNJ.
Speaking on condition of anonymity, a source close to the Bollwage camp said Fajardo put himself on the board when he and his allies anticipated being down 4-5 on the governing body. But once School Board President Ana Maria Amin declared her opposition to the Bollwage side and seemingly gave Fajardo's team a 5-4 edge, Fajardo – already in jeopardy owing to the impending court case – no longer needed to remain, the source speculated.