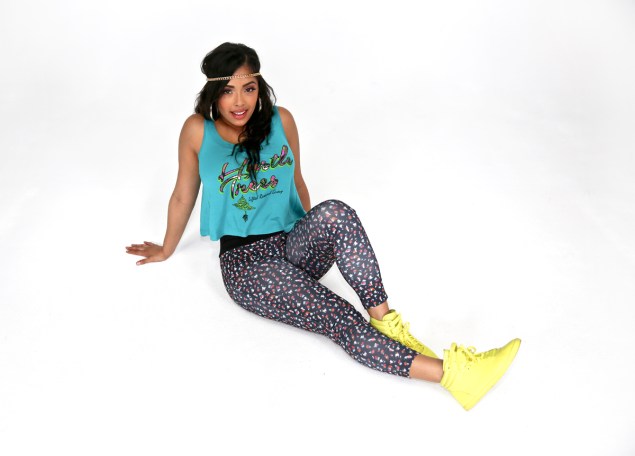 Having come into her own in a generation where hip-hop no longer excludes by age, race or gender—even Vogue editor-in-chief Anna Wintour made a cameo on a P. Diddy song—Nitzia "Nitty" Scott finds herself in a comfortable spot. Yet, she is keenly aware that hip-hop remains a culture, and industry, underrepresented by women, she says.
"I want people to see that I'm out here, by myself with no male counterpart … and that my voice is just as needed," Ms. Scott, tells the Observer by phone.
"I grew up in an era," she continues, "where hip-hop transitioned from being a separate culture to a very mainstream culture, and it was always something I was around."
The 24-year-old MC has branded herself as a female rap artist without a hyper-sexualized image—at least in most cases. She releases her music and videos through her own independent label, Boombox Family Entertainment, allowing her to retain creative control.
Ms. Scott, who started as a spoken-word poet in her teens, was raised in Florida before moving to Flatbush at 17 and later settling in Coney Island.
She released her first full album, The Art of Chill, in May 2014. Prior to that Ms. Scott put out an EP, two downloadable mixtapes and nearly a dozen music videos. She has recorded songs with established rappers like Action Bronson and Kendrick Lamar and producers like Statik Selektah and Ski Beatz, among other artists.
Ms. Scott often comes across as playful and curious, her airy voice contrasted with drum-heavy, old-school-sounding beats. At other points, her music is more meditative and socially conscious.
"No victims, no villains/no form, no figure, no limits, just visions," she rhymes on a song titled "Generation Now."
The bubbly Ms. Scott at times sounds reminiscent of Ladybug Mecca of the '90s hip-hop and jazz trio Digable Planets.
Last year, Ms. Scott released a video on MTV Jams for her song "Flower Child," featuring Mr. Lamar, 27, who became a hip-hop sensation in 2010. The production was entirely funded by fans through Kickstarter. That bootstrap approach has lead to attention from publications, including Billboard and Vibe.
Ms. Scott says her next plan is to release a visual album in 2015 for The Art of Chill, as a series of integrated music videos that "play out like one big movie."
So, can listeners expect a major-label release from the budding vocalist in the near future?
"I represent a kind of woman that is not being spoken for right now and I think I fill a void," she says. "I would go that route if I could do it in a smart and effective way—for me, my fans and the masses."