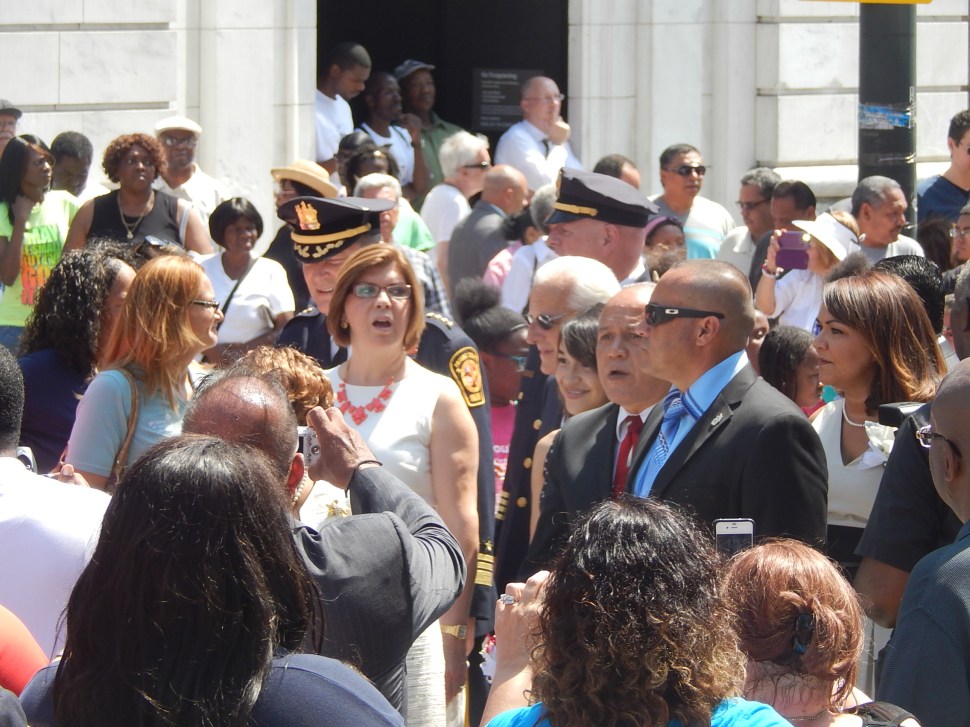 When Gov. Chris Christie threw out his invitation to the cities of New Jersey, more than a few sources in the crowd concluded that his next stop – at least when it comes to government relations in New Jersey – is Paterson.
Newark lacks political infrastructure right now in the aftermath of Ras Baraka's victory over key Christie allies last year.
Paterson, however, reflects a different narrative.
Mayor Jose "Joey" Torres beat the Passaic County Democratic Organization in Paterson with the help of Republicans, notably Ocean County Republican Chairman George Gilmore.
Sworn into office for a third term last June, Torres let Christie do the honors.
He doesn't object tot he narrative of developing good relations with the front office.
"Four cities fall under the Economic Opportunity Act," Torres told PolitickerNJ. "Camden has had the lion's share, but the second largest amount of money has gone to Paterson."
Torres' frontline ally, Idida Rodriguez, who ran his campaign last year, sits on the state's Local Finance Board. And Torres has solid relations not only with the administration, but with the legislature and legislative leadership. State Senator Nellie Pou (D-35) serves as Paterson's business administrator.
Since Torres became mayor last year, "The senate president has been to Paterson at least half a dozen times, the lieutenant governor has been to Paterson half a dozen times," he said. "I knew Governor Christie before he was governor and I consider him a friend."
Would he back Christie for president?
"It's still too early," the mayor said. "To me, Hillary Clinton is the frontrunner and the person to beat, but I'm waiting to hear what hers and others' intentions are; there's still too much time. It's still too early. The reality is I am a Democrat and I'm going to be true to my party."