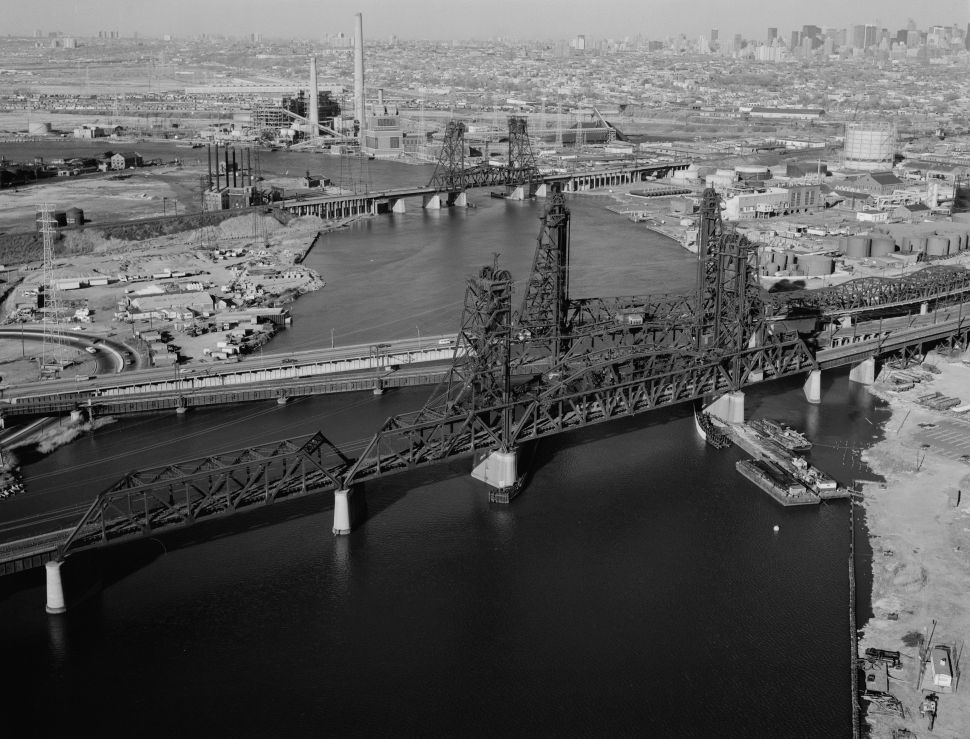 A suspended senior engineer for the New Jersey Department of Transportation (DOT) pleaded guilty today to official misconduct, admitting that he and an alleged accomplice solicited a railroad company to fraudulently inflate the cost of a state-funded railroad repair project by more than $700,000 and pay them $325,000 in bribes, Acting Attorney General John J. Hoffman announced.
Gaudner B. Metellus, 35, of Philadelphia, Pa., a suspended senior engineer for the DOT, pleaded guilty today to a second-degree charge of official misconduct before Superior Court Judge Robert J. Gilson in Morris County. Hoffman said that under the plea agreement, the state will recommend that Metellus be sentenced to three years in state prison, including a two-year period of parole ineligibility; must forfeit his job and will be permanently barred from public employment; and also will forfeit all of his state pension and retirement benefits.
In pleading guilty, Metellus admitted that he and an alleged accomplice, Ernest J. Dubose, 34, of Boston, Mass., solicited representatives of a company that operates a shortline freight railroad in New Jersey, the Morristown and Erie Railway, Inc. (M&E),  to engage in a scheme to fraudulently inflate the cost of a project to rehabilitate a railroad bridge in Roseland from about $693,000 to $1,421,510 in connection with an application under the State Rail Freight Assistance Grant Program. He allegedly proposed that the company submit false invoices for rehabilitation work that would never be performed and demanded that it split the state grant funds with them, and further admitted that they solicited $325,000 in bribes from the company. Dubose, who was indicted with Metellus on June 29, 2011, continues to face charges of conspiracy, official misconduct, bribery, attempted theft by deception and false contract payment claims. He is scheduled to go on trial in March.
On Aug. 12, 2010, company officials secretly audiotaped a meeting that the CEO of the railroad company and another employee held with Metellus at the company's offices in Morristown, in which Metellus described the fraudulent scheme.  The company contacted the Division of Criminal Justice the following day, and on Aug. 23, 2010, Metellus and Dubose met with representatives of the railroad company in their offices in Morristown and allegedly received two company checks made payable to Dubose in the amounts of $10,000 and $315,000. The defendants allegedly instructed company representatives to make the checks payable to Dubose as a purported "consultant" on the project, and Dubose acted as the middle man to accept the bribes from M&E, disburse them between himself and Metellus, and insulate Metellus from detection.
The two men were originally arrested and charged in the scheme on Sept. 23, 2010.
"Metellus treated his authority over public grants like a license to steal, soliciting huge bribes from a railway company and falsely inflating the cost of a publicly financed project by nearly three-quarters of a million dollars," said Acting Attorney General Hoffman. "Fortunately, the company reported him and Metellus will be spending multiple years in prison, instead of spending his corrupt windfall."
Deputy Attorneys General Veronica Allende and Jane Khodarkovsky took the guilty plea for the Division of Criminal Justice Corruption Bureau. Sentencing for Metellus is scheduled for March 20.
"Corruption involving publicly funded projects can be very costly to the state, as evidenced by the large sums involved in this bribery scheme," said Director Elie Honig of the Division of Criminal Justice. "We're working hard to guard public funds by rooting out this type of official misconduct.  We urge anyone with information about public corruption to contact us confidentially."
Metellus was suspended without pay following his arrest in September 2010.