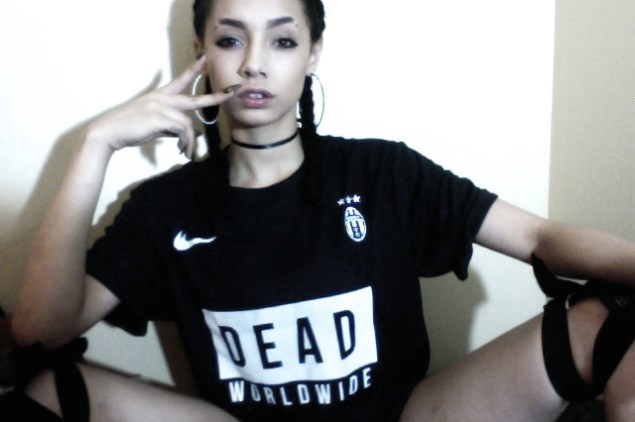 What exactly is a health goth? Initially created for those with a love of fitness and goth street fashion, it has evolved into something much bigger, a culture of sorts, with websites, blogs, Facebook pages, stores, and brands dedicated to keeping up a gothic, sportswear chic aesthetic. Think Alexander Wang for H&M or adidas and nike, selected pieces from Helmut Lang, Rick Owens and large shoes.
The average health goth has become somewhat easy to spot, typically dressed in head to toe black, wielding some sort of sports brand, perhaps dark makeup, a pentagram or a choker, and so on. Featuring black eye make up, multiple piercings, shavings and tattoos, health goths rock a look halfway between fitness and the dark side of punk. 
Along with relatives, normcore and seapunk, health goth has brought about a resurgence in sportswear street style, perhaps the reason why that pair of Adidas classic pants every varsity soccer player owned in high school can be seen all around the city. New Balance sneakers are suddenly cool again and Nike online sales jumped 70 percent during the Summer Quarter of 2014.
Since its inception in April 2013—when, according to Complex, two Portland musicians launched the first health goth Facebook page— designers have begun cashing in on the clothing trend.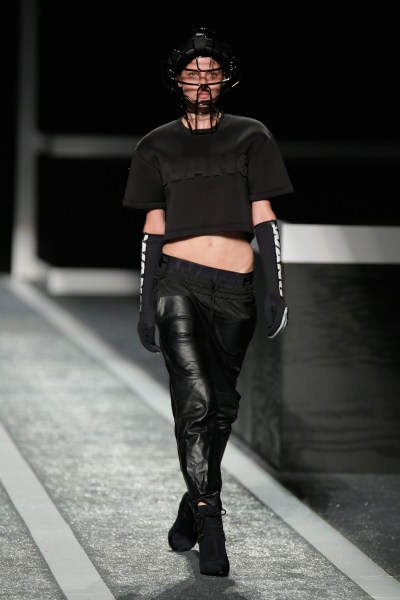 In November 2014, Alexander Wang released an entire unisex line with HM dedicated to the sportswear chic trend. Mr. Wang became the first popular designer to fully embrace the underwear-shaped lines, artificial fabrics, cut-outs and lean torsos.  Most critics of the highly anticipated line felt that it was too sporty, something health goths are praising. Along with AW, health goth fashion lines include Whatever 21 (a health goth play on Forever 21) and British menswear brand Cottweiler.
However, those who are apart of the "sub-culture" insist it's more than a fashion trend, it's a lifestyle. Take Johnny Love for example. A DJ based in Chicago, Mr. Love is the self-proclaimed creator of the health goth movement, or as he puts it, the one who "[brought] the entire thing into public consciousness."
After years of touring and an unhealthy lifestyle, including a love for "drinking whiskey and eating burritos," Mr. Love was inspired to undergo a physical transformation.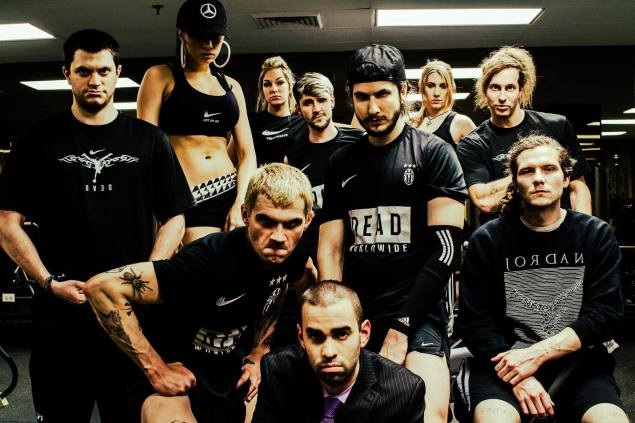 Due to his dual love of fitness and the 'gothy' aesthetic (including his love for dark, heavy metal music and clothing), in an interview with the Observer, Mr. Love said, "it all came together naturally."
Mr. Love formally made his blog, healthgoth.com, in July of 2014. Fast forward to today, Love has a small clothing line, offers fitness services specifically for health goths in Chicago,  expects much more in 2015—including nutrition supplements and workout videos— and lives by his online #HealthGoth Fitness Bible.
Mr. Love is adamant that those who wish to dress the part of a health goth must live by its lifestyle too. "Health goth is about transforming yourself," Mr. Love said. "Not collecting more 'things.'"
If 2014 was the beginning of "Athleisure," it's likely 2015 will be the year of Health Goth.