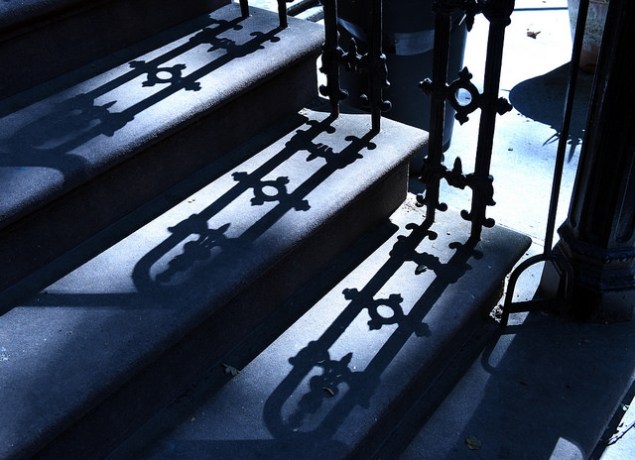 The state is considering setting aside $700 million to fund the construction of a new Brooklyn hospital to replace the ailing Brookdale, according to Capital New York (and also maybe University Hospital and Kingsbrook Jewish Medical Center). Shockingly, Stephen Berger thinks this would be a good idea provided it be constructed with the future of healthcare in mind. The hospital would largely cater to the underserved population of East New York.
Meanwhile, in the overprivileged precincts of Cobble Hill, a Parsons student settled on a $3,400 two-bedroom in this week's New York Times hunt column. It was a tough decision—the heat was sometimes finicky—but the in-unit washer-dryer brought the 22-year-old and her mother, who is paying the bills and might stay in the apartment from time-to-time, around. (We'd recommend any design-student who considers a $3,400 two-bedroom in Cobble Hill settling get real comfortable with mother's presence.)
As we reported yesterday, Halstead thinks that everyone is freaking out about luxury condo glut for no good reason since half the units set to be released in 2015 have already been pre-sold. But Bloomberg reports that the new development surge means that the resale market is drying up, particularly given the growing strength of the dollar. "We're building a very narrowly defined super-luxury product with a fairly deep pool of buyers, but the challenge is going to be the mere fact that it's all coming at the same time," Jonathan Miller told the news organization.
Mr. Miller also penned a piece in Curbed about the $100.5 million sale at One57. Not only is it an outlier, Mr. Miller writes, but we must also consider the fact that it went into contract in 2012, "shortly after the $88 million sale went to contract." He adds that "while these super luxury sales are more of a circus sideshow and have little, if anything, to do with the vast majority of the Manhattan housing market."
A shame, in that case, that half of all new-development condos in Manhattan are $5 million or more, according to that Halstead report. Which, prosperous as New York may be, and far off as $5 million is from $100.5 million, should give anyone and everyone pause.
Still, the super-prime makes for good gossip, like the yarn that the Post has heard about Roman Abramovich buying up an 18-unit rental building on E. 75th to complement the three townhouses he just bought. Though when the Post is qualifying statements with "we heard"… well… But while we're at it, they also say that Michael Kors is buying something nice—in the $17 million to $21 million range—at Greenwich Lane.
Also a shame: in March, the cost of an MTA single-ride card will go up to $2.75 from $2.50 and the monthly card to $116.50 from $112, according to The New York Times. But according to DOT commissioner and board member Polly Trottenberg, apparently a fan of the popular-with-politicos, faux-cornpone "folks": this plan "does the least damage to the largest number of folks." We always thought we'd someday reminisce about when we paid $89 a month for an MTA card, but we never thought it would be just five years later.
Subway prices aren't the only thing changing—Bed-Stuy has been the focus of Times real estate pieces twice in the last six months. Alas, the "block by block" video, filmed at a time when the grass was still green and the leaves on the trees abundant, does not cover any different ground than July's memo that proclaimed the neighborhood "diverse and changing."
But this is good! City Councilmember Margaret Chin is proposing new legislation that would shift the financial burden of temporary housing for displaced tenants from the city to landlords, according to DNAInfo. Ms. Chin brought forth the bill in response to HPD rule changes that would make it harder for tenants to seek temporary shelter: "Rather than further burdening displaced families," Ms. Chin said, "the administration should consider my legislation…as a better alternative that would also relieve HPD of much of the financial burden associated with tenant relocation." Unless we're missing something, why isn't this already city policy?
Oh dear: 13 subway service changes are in store for this week, according to DNAInfo, which in addition to the snow/rain/sleet due for this weekend, mean it's unwise to go anywhere.
This so-called "real life Barbie penthouse" is surprisingly tasteful. The Wall Street Journal reports that an aficionado of the plastic dolls from an alcoholic family (this comes up several times) bought the condo from Barbara Segal, daughter of Barbie's creator and the doll's namesake. But besides a large Barbie hologram and a few toned-down touches, the place could almost be any boring luxury condo. There's not even any hot pink.