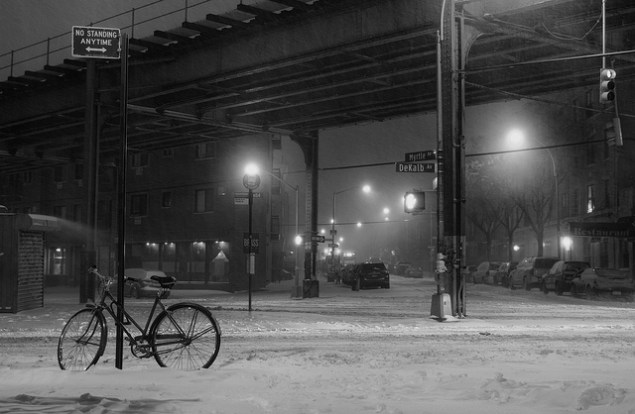 Who has time to pick out their own furniture? While most rich people go and hire a decorator to find furniture, others can't be bothered. The New York Times reports that these days a lot of very wealthy, multiple home-types prefer to buy their places pre-furnished. That cliche about moving in with only a toothbrush is repeated and then some brokers say that when you have four or five homes, picking out upholstery and throw pillows stops being exciting.
Also on the topic of rich people buying real estate, The New York Daily News reports that English billionaire hedge fund manager Alan Howard has paid $33 million for a penthouse at Trump International, $12 million more than its previous owners, who bought at the height of the housing market bubble. But as the News notes, Mr. Howard and his wife are rather free with their money, having paid British pop star Pixie Lott $40,000 to perform for 20 minutes at their then 13-year-old son's bar mitzvah.
The Times revisits the Pierhouse complex controversy, in which Brooklyn Heights residents complain that the new condo tower is blocking their view of Brooklyn Bridge. Now some of them are claiming that they negotiated a deal with the park's architect in 2005 that would have counted all mechanical structures against the building's 100-foot cap. The condo's mechanicals are over that at this point—post-Sandy precautions have also complicated things—and some residents say its top should be lopped off in recompense.
Moving on from the haves vs. the haves: the have-nots haven't been doing very well and so the city is planning to open a second homeless intake facility in the Bronx, The Wall Street Journal reports, in a marked shift away from Bloomberg-era policies to unify intake shelters into a centralized location. The additional intake center is also intended to create a more prevention-based approach to homelessness, city officials said; under the de Blasio administration, the shelter population has increased by 15 percent.
Meanwhile, tenant advocates are worried what Sheldon Silver's arrest will mean in the upcoming battle in Albany over rent regulation, an area where the speaker was a noted ally, according to The Wall Street Journal.
Most of those same groups are also calling for an end to the 421-a tax abatement, according to Capital New York, which they claim primarily benefits rich developers and condo buyers more than it promotes the creation of affordable housing. Perhaps unsurprisingly, 421-a is popular with the real estate industry and Republicans, many of whom would like to see rent regulation disappear.
Is Organic Avenue all dried up? Crain's reports that the Long Island City-based juice company has filed notice a notice with the state to lay-off 38 of its 112 employees, which might be attributed to growing competition in the juice field and the company's slowness to diversify to non-liquid snacks like grain bowls, hot wraps and coffee. Though we'd also speculate that any plan to introduce a product known as a "grain bowl" to one's culinary offerings indicates deeper dysfunction.
Last of all, following the last round of "are the suburbs dead?" stories, Atlantic Cities points out that not all suburbs are the same, and that some suburbs are faring much better than others and that we should definitely not rely on studies with sloppy methodology that make grand claims about suburban death and/or resurgence.