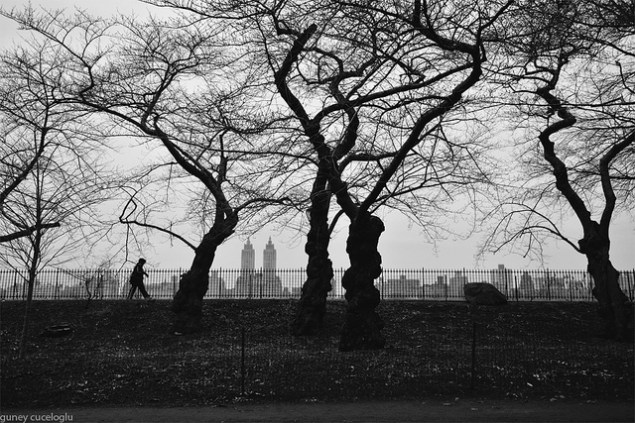 In the wake of the year-end sale of a High Line-adjacent parking lot for $800 million—for which developer Jerry Gottesman paid $2.4 million for in the early 1980s—Crain's reports that other Chelsea land owners are getting greedy: "Last week, three residential development sites were put up for sale with asking prices of $1,000 or more per buildable square foot—a 50% premium above the value of dirt in Manhattan just a year ago." They may not be, as Mr. Gottesman said, "making any more land in Manhattan" but certainly there's a limit as to what people can and will pay for condos?
Or maybe not: a new study by Oxfam says that by 2016, the top one-percent will own more than the rest of the world.
To wit: Roman Abramovich is reportedly buying up all of E. 75th between Fifth and Madison, according to the Post, presumably to build a "mega-mansion" after he failed to buy the Berwind Mansion. But mega-mansion building on said block will actually be quite tricky—it's in the Upper East Side historic district, nixing the possibility of a mass tear-down—and leveling floor, ceiling height and overall height differences throughout an entire row of townhouses would be hell even for a virtuoso architect.
In light of the pressures on the other 99 percent, comptroller Scott Stringer has come out against Airbnb, according to The New York Daily News, citing the loss of affordable housing and safety concerns. "This growing trend [of short-term rentals] poses concerns for the City of New York — in particular, for our affordable housing stock and public safety," the Daily News quotes testimony Mr. Stringer submitted for the City Council hearing on the issue tomorrow.
Somewhat related: several Inwood residents paid thousands of dollars in deposit money to a women who claimed to be a leasing agent for a new affordable housing development then fled with the cash, according to DNAInfo. 
A Boerum Hill sandwich shop has been the latest victim of tip jar theft, according to Gothamist, after a Hamilton Heights coffee shop was hit last month. What remains to be seen is whether the thieves are just that—callow people who'd steal $30 from a barista—or tip-creep crusaders making a statement about how no one should feel guilted into tipping $1 on their $3 Americano?
Meanwhile, more young adults are staying put in the world's biggest cities, concerned that they won't be able to find work in their field elsewhere, according to The Wall Street Journal. At the same time, the burden of student loan debt makes it that much harder to take any risk: one woman has $190,000 in debt that she incurred getting a master's at Columbia.
It may be winter, but not all hope is lost: there's a grilled cheese competition coming to Nolita this weekend. Gothamist reports that the favorite is an Alex Mitow creation called Taylor Swiss: "Gruyere swiss and Danish fontina melted with a truffled duck liver mousse, walnut pesto and Granny Smith apples on garlic-buttered challah from Breads Bakery."