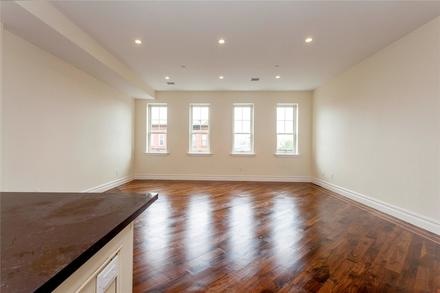 "I love to make bold decisions," he said. "And sometimes those decisions are the right decisions and sometimes they are not." The New York Times takes a deep dive into what happened with C. Wonder, the revenge retailer that cost its founder $70 million and will soon be leaving some prime retail spaces open. The company, The Times concludes, grew too quickly and Chris Burch admits as much: "entering into ill-advised and costly store leases that reflected his singular vision of bringing low-priced neon-bright goodies to the masses."
Kate Spade's Saturday line is suffering a similar fate, according to Crain's, and will shutter all 19 of its lower price-line stores, including a 3,000-square-foot space in Soho. Maybe the moral of the story is that people don't really want lower-end versions of luxury merchandise? Or at least, if they do, they'd prefer to buy it from a vendor on Canal Street. Menswear store Jack Spade will be shutting its retail locations as well.
Also fitting into the category of bold, not necessarily wise decisions: hiring architects to build a house within easy viewing distance of wildlife, so as to be able to watch the creatures from the comfort of home. Alas, it's not recommended by appraisers, according to the Wall Street Journal (or we should think, true conservationists): "Wildlife does not create value in real estate; the wildlife could be there today, and gone tomorrow," said one. Still, it's hard to give up on the dream of a moose wandering by whilst one is soaking in the hot tub. As one homeowner muses: "That's going to be the most magic moment."
A surprisingly modest (and sweet) house hunt is the source of this week's Times column: two sisters, their husbands and their five (soon to be six) kids, seeking a two-family house to share in Windsor Terrace for under $2 million. Spoiler alert: they run into difficulty with bidding wars, but all (obviously) turns out well (except, perhaps, for an aesthetically disappointing exterior).
The odds are getting longer in New York's affordable housing lotteries. According to The Times, last year, tenants won 2,500 new apartments through 41 lotteries that drew a total of 1.5 million applications, which means that even with affordable units slated to increase to 80,000 over the next decade under de Blasio's housing plan, that will still leave many, many people coming up empty.
The City Council held a hearing yesterday on 421-A, which Crain's reported on. Among the more interesting issues raised with the controversial abatement: Several City Council members "noted that many gentrifying neighborhoods fall outside of the so-called exclusion area where affordable housing is required to get a 421-a abatement. Thus, these developers can still get the break but build entirely market-rate projects in some of the city's hottest new real estate markets while charging far more for apartments than what area residents can afford."
It's easy to be nostalgic about the past, especially when one looks at the 1980s photographs that Ken Schles took of the East Village, which The Wall Street Journal reports will be showing at Howard Greenberg Gallery. Of course, many things were undeniably worse then, but it's nice to see a New York where not everyone is obsessed with either the acquisition of money or health.
Also easy to be nostalgic about the past when someone pays $3.45 million for a new construction townhouse in Crown Heights, as The New York Post reported one woman did. Normally we'd be outraged, but actually, we just feel bad for anyone who sold her townhouse in Chelsea and overpaid so extravagantly for an entirely meh property that's on Dean Street and hence, not even very close to any train lines.
With buyers like that out there, we really can't blame Barbara Zweig for having once listed the Pierre penthouse for $125 million. But Ms. Zweig is clearly done with fantasy prices—The New York Daily News reports that she's relisted the co-op for a mere $63 million, at which price it should sell very quickly, we think.
Another notable price-chop: Juan Pablo Molyneux, the designer who loudly proclaimed he did not decorate the CitySpire penthouse, has relisted his Easy 69th Street townhouse for $34 million, Curbed reports, down from the considerably more ambitious $48 million he had been asking.
The Woolworth mansion on Long Island sustained serious damage after a fire, which started in a first floor bedroom, ripped through the 100-year-old house, according to The Wall Street Journal. The caretaker and volunteer firefighter noticed smoke coming from the home; oddly Frank Winfield Woolworth built the estate on the site of another house that had mysteriously burned down.
The rest of the Hamptons (housing market) are doing well, though: Crain's reports that the number of homes sold there last year jumped by 48 percent.