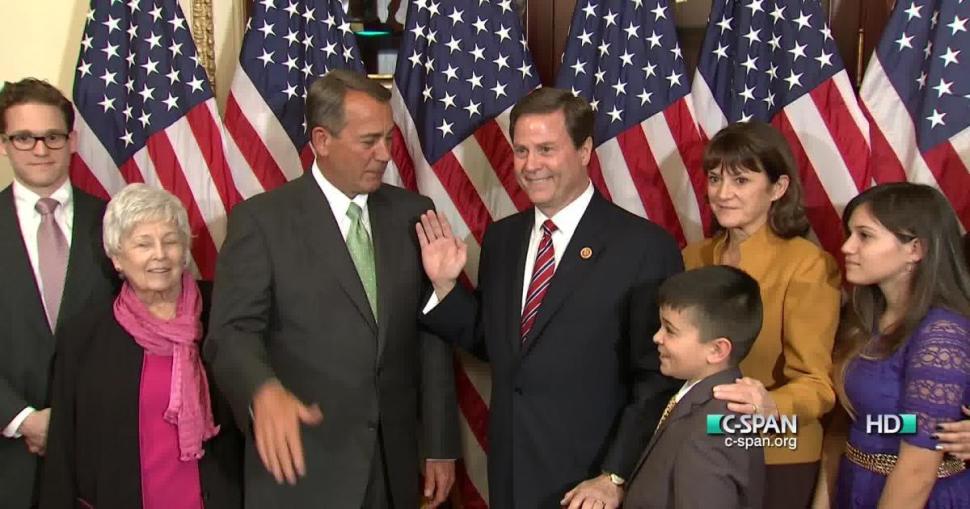 Under recommendations announced today by House Minority Speaker Nancy Pelosi (D-CA) for member committee assignments in the new 114th Congress, two of New Jersey's newest congress people could be in line for posts on important House committees.
Both U.S. Rep. Donald Norcross (D-1) and U.S. Rep. Bonnie Watson Coleman, sworn-in last week on Capitol Hill along with the rest of 2015's freshman congressional class, are listed as candidates for panel seats. Norcross would get a seat on the House Armed Services Committee, while Watson Coleman would get a seat on the House Homeland Security Committee.
Norcross would join one other representative from New Jersey's new congressional delegation on the panel: U.S. Rep. Tom MacArthur (R-3), who's already secured seats on the Armed Services Committee as well as the House Natural Resources Committee.
"The Democratic Members recommended to serve on the following committees have proven themselves to be forward-looking leaders who embody the diversity, drive, and vitality of our caucus," Pelosi said in a statement. "They will bring fresh perspective and new energy to each of these committees, and we look forward to having their intelligence and ideas working in these new positions, strengthening our economy and securing our country."