More than 20 years ago, when Gary Appel—a recently-retired private equity fund manager—and his wife, Sallie Krawcheck, a one-time Bank of America honcho who has been called "one of the most powerful women in American finance," were contemplating a Hamptons summer home, Mr. Appel was ready to walk away from a deal because of a $20,000 discrepancy between the couple's offer and the seller's demands. In light of the real estate appreciation that has occurred in the interim, it's a story that Ms. Krawcheck, who convinced her husband to think of the place as a long-term investment, likes to remind  him of fondly from their front porch in Quogue.
There appears to have been some amount of haggling about their most recent property purchase, too: the couple just picked up a co-op at 115 Central Park West for $10.75 million, according to city records, $200,000 less than the asking price. Public documents reveal nothing, of course, about the particulars of the negotiations. For that, we might have to wait for another profile.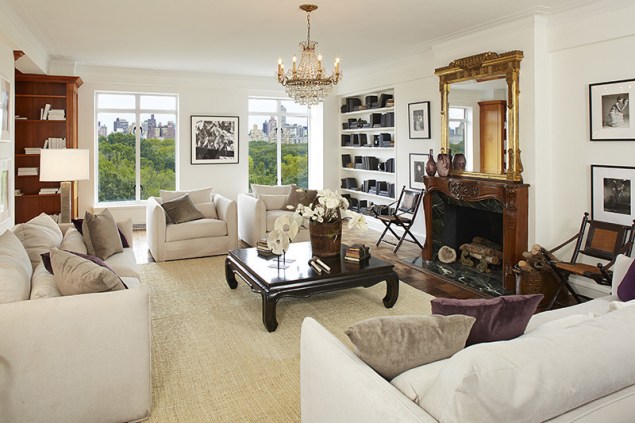 What's sure is that the address is no slouch; Susan Soros, which is to say George's ex, currently owns a 6,000 square-foot penthouse there. (It's true, though, that Ms. Soros has been unable to sell the place for years, despite a $17.5 million reduction from the original $50 million asking price.) The seller of Mr. Appel's and Ms. Krawcheck's new pad, the estate of Robert Laurie, placed the unit with Brown Harris Stevens' Kyle Blackmon, whose listing shows a lovely three-bedroom that does not appear to be in what we generally think of as "estate condition."
The kitchen is perhaps a tad small, and there's no stainless steel in sight, but we'd guess it's nothing $200K in savings can't fix. Besides, there's a semi-private landing, a paneled library and a wood burning fireplace. The Majestic being a 29-story co-op, there isn't any front porch from which Ms. Krawcheck might gloat about her real estate savvy. But there is a solarium overlooking the Park. When times are lean, one must simply make do.