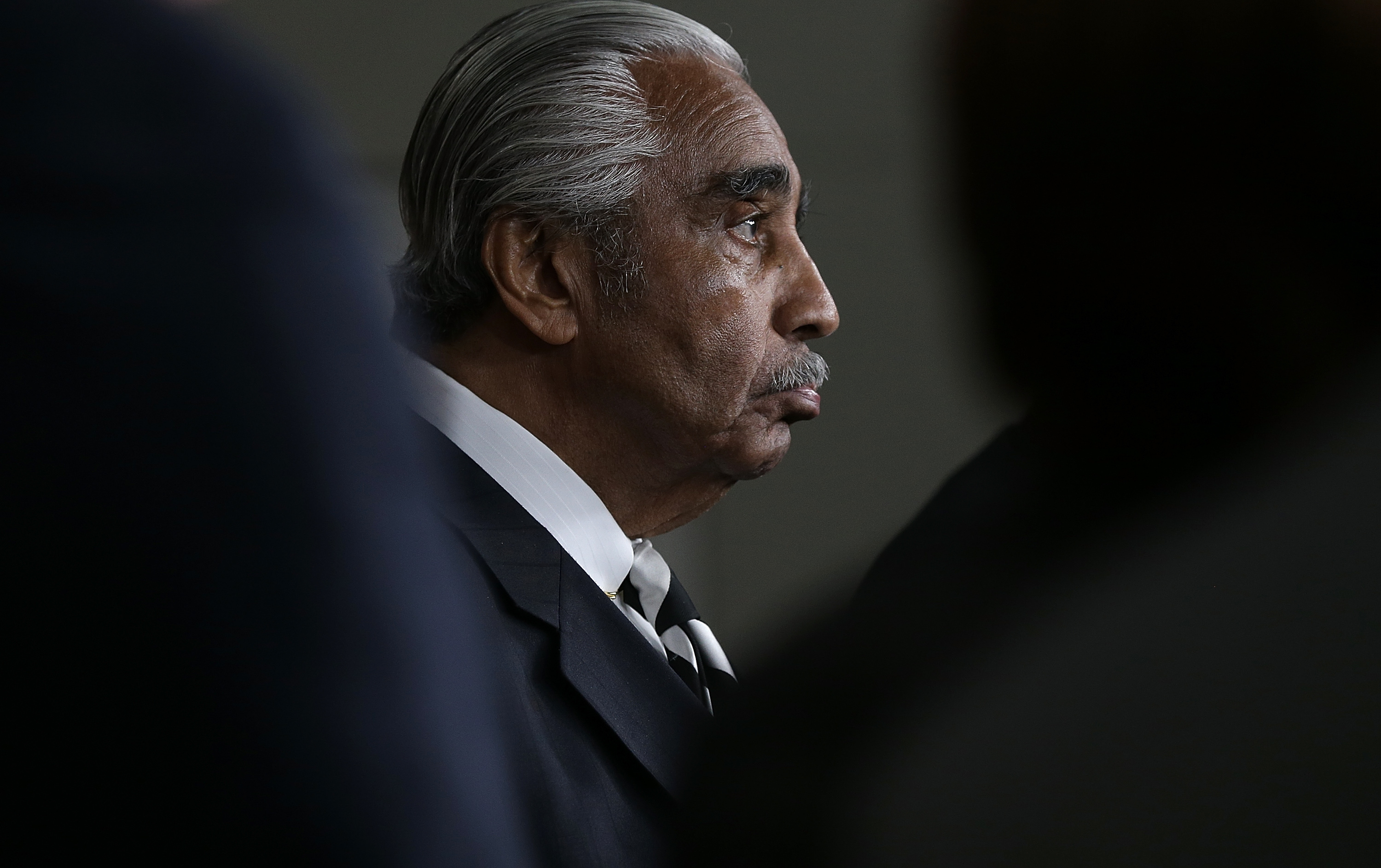 Congressman Charles Rangel today said people are free to dislike Republican or Democratic presidents—but said it's a whole lot easier to dislike President Barack Obama if you're white, from the south, or in the Tea Party.
"You can dislike Republican presidents, and you can dislike Democratic presidents. It just makes it a whole lot easier if you're from the south, and you're white, and your part of the Tea Party to dislike the people who come from people who used to be slaves, who used to not have the right to vote, and now you see them in the White House and in the Congress and in charge of local office," Mr. Rangel said on the Geraldo Rivera Radio Show on WABC Radio this morning.
Asked by Mr. Rivera whether he was saying "racism still rules, and that's why the president is being criticized," Mr. Rangel said the United States is the "greatest country in the world" that has come a long way in welcoming all kinds of people into government.
"But if we are not gonna address the question of racism in this country, we will never, never, never be able to handle this," Mr. Rangel said.
Mr. Rangel's comments came in reaction to Mr. Obama's State of the Union last night, and specifically the president's comments about racial unrest in Ferguson, Mo., and Staten Island following the death of unarmed black men Michael Brown and Eric Garner, and decisions from grand juries not to indict police officers. Mr. Obama also made reference to two New York City cops gunned down by a man who claimed he'd seek justice for Garner and Brown.
"We may have different takes on the events of Ferguson and New York. But surely we can understand a father who fears his son can't walk home without being harassed. Surely, we can understand the wife who won't rest until the police officer she married walks through the front door at the end of his shift," Mr. Obama said in his speech last night.
Mr. Rangel offered up his own defense of police—but also of police critics, and Mayor Bill de Blasio's comments about telling his biracial son to take "special care" with officers.
"Police are part of the community, they're part of the community's family and if we have a problem in them unjustly arresting people and mistreating people in certain communities, we pay their salaries, we have the right to bring them on the mat and talk about it," Mr. Rangel said. "But when murderous and violent people come and attempt to kill them, that is something when the family gets together, we put aside what we are talking about temporarily, and we let the whole world know that 'I am a policeman, we all are policemen.'"
Mr. Rangel said Mr. de Blasio told his son Dante "what every black father has to say."
"That is, for God's sake, don't give them any excuse to take advantage of you," Mr. Rangel said.