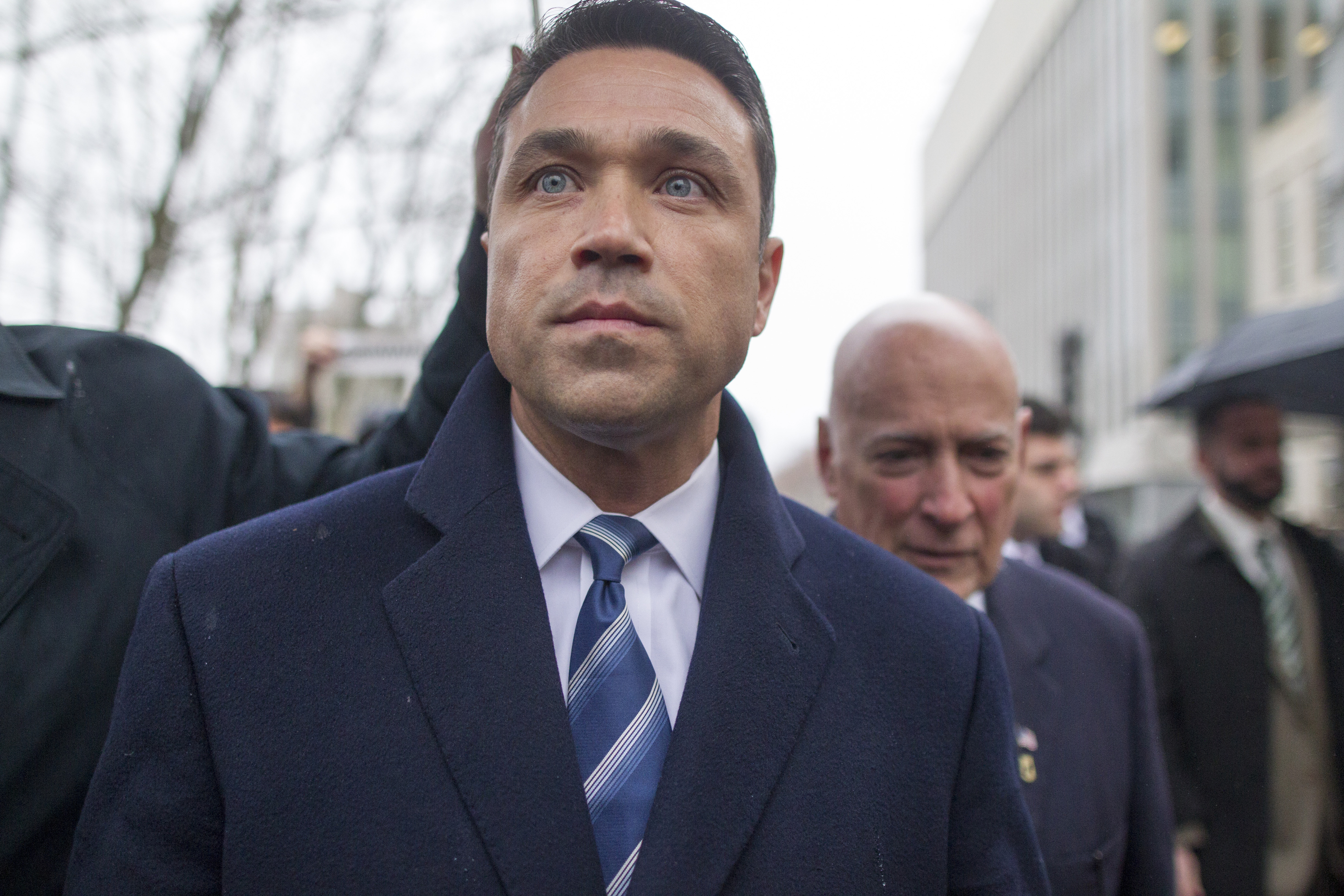 Congressman Michael Grimm bowed out of his Staten Island and Brooklyn-based seat today with a message thanking voters in his district for electing him to the House of Representatives three times.
Mr. Grimm announced last week he would step down from his seat effective today, after he pleaded guilty on December 23 to a felony charge of tax evasion related to restaurant he co-owned prior to running for office in 2010. Today, he expressed gratitude to those who voted to re-elect him by increasingly large margins in 2012 and 2014.
"I would like to thank all of my constituents on Staten Island and Brooklyn from the bottom of my heart for the overwhelming love and support over the past four years," he wrote on his Facebook page. "Thank you and God bless you all. It has been an honor and a privilege serving as your Congressman."
Mr. Grimm said his district office would remain open for residents to seek help.
"Please know that my staff will be staying in place and will be available to assist you with any casework or constituent service issues you may need help with—so please do not hesitate to continue to contact my offices for assistance or to inquire into the status of your request," he wrote.
Gov. Andrew Cuomo is expected to call as special election to fill Mr. Grimm's seat. Republican Staten Island District Attorney Daniel Donovan, Republican Assemblywoman Nicole Malliotakis, Democratic Assemblyman Michael Cusick and Democratic former Congressman Michael McMahon—whom Mr. Grimm defeated in 2010—have all indicated they are interested in replacing him.
The local leadership of the parties would pick their candidates in a special election.