The City of Passaic is in mourning this week following the death yesterday of longtime School Board leader Vincent "Vinny"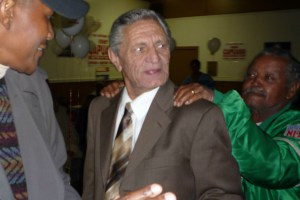 Capuana.
Following the jailing of Mayor Sammy Rivera, Mr. Capuana mounted two strong campaigns for mayor, in 2008 and 2009 but was twice defeated by Mayor Alex Blanco.
Read his obituary here.
This line from the story captures him: "Known around town as a kind man with a gruff manner, Capuana was considered by many to be the old Italian face of Passaic."
We wrote often about Mr. Capuana's local political efforts when he ran his mayoral campaigns.
One of those stories may be found here.