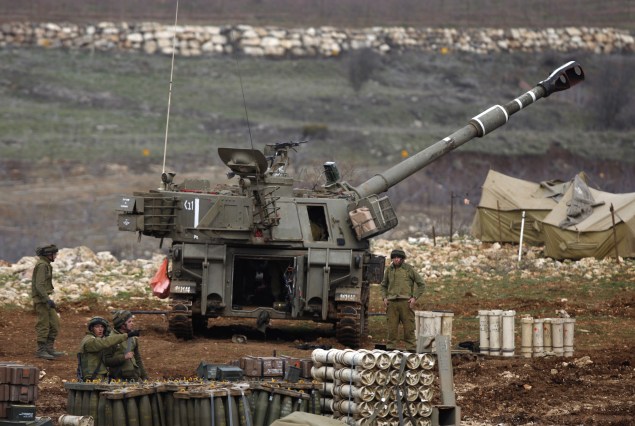 Brigadier General Mohammad Ali Allahdadi, a general in the highly elite Iranian Revolutionary Guards, was buried in Sirjan, in southeast Iran on January 21. Thousands of people marched in his funeral procession.
So what, you ask? Why is this significant?
General Allahdadi was killed by Israel in the Syrian Golan Heights, less than seven miles from the Israeli border—and less than one mile from the official border, the area known as "no man's zone."
Now the question is how will Iran and Hezbollah strike back?
As an initial response, Hezbollah launched rockets into Israel, striking an Israeli convoy, killing two soldiers and wounding seven others.
This is a game—a very dangerous game. It involves rhetoric and perception as well as action and restraint. Some say Israel should never have assassinated the Iranian general. Some excuse the act saying that it was an accident and that Israel had no idea an Iranian general was in the convoy.
Nasser Soltani, a senior member of the Guards who spoke during a ceremony memorializing the Brigadier General, said "Israel will certainly pay for what it did." And at the funeral, the commander of the Guards, Major General Ali Jafari, said, according to IRNA, the official Iranian News Agency, that "the path of martyr Allahdadi is unstoppable, and will be continued until the liberation of the Holy Quds (Jerusalem) and obliteration of the Zionist regime."
Here's the back story. Reports came out saying that Israel had hit two Hezbollah targets in Syria, on the border with Israel situated on the Golan Heights.
The targets were two SUVs, a Jeep Cherokee and a Kia Sorento. In each SUV were six people. Six Hezbollah fighters were in the Cherokee and six Iranians were in the Sorento. The vehicles were traveling together a mere seven miles from the Israeli border.
One of the dead was the leader of Hezbollah Golan's strategy, Jihad Moghniyeh. He was the son of one of Hezbollah's most important leaders, Imad Moghniyeh, who was killed in 2008. Some say that the father, too, was killed by Israel—but the list of potential sponsors for the assassination of Moghniyeh senior is very long and it includes Saudi Arabia.
Another one of the dead was the Iranian general. It took some time for the dust to settle but Iran confirmed the death; it was Allahdadi.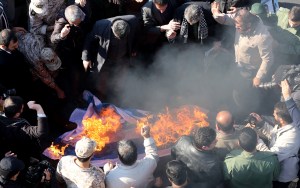 Acknowledgment by Iran is very important. Knowing that an Iranian general was killed by Israel, killed in Syria, killed on the Israeli border with Syria, will help in understanding Hezbollah's reaction to the deaths of its fighters in the same targeted attack and will help predict whether or not Hezbollah will retaliate against Israel.
Right now, Israel is prepared for small attacks along their northern border. But Hezbollah will not retaliate much.  They won't do it even though the leader of Hezbollah, Hassan Nassrallah, proclaimed that Hezbollah was prepared to attack Israel. Hezbollah will not retaliate with an extensive attack even though they have begun to launch a few rockets into Israel.  One must distinguish between an onslaught and a few rockets.  One is an ugly military disturbance while the other could lead to war.
Iran has supplied Hezbollah with tens of thousands of rockets to respond with when Israel launches an attack on Teheran—but none of those rockets, nothing in that extensive arsenal of weapons, is to be used now.
In addition, there is no real justification for attacking Israel for striking at Hezbollah in the Syrian Golan Heights. After all, Hezbollah will have a difficult time justifying their response in defending Syria—and not defending their home turf, southern Lebanon.
That Israel even knew about a high ranking Hezbollah leader and knew that he would be accompanying a senior general in the Iranian Revolutionary Guards and his team so close to the Israeli border and knew that they would be traveling in two vehicles and be in that very location at that moment—this was not dumb luck but superb intelligence.