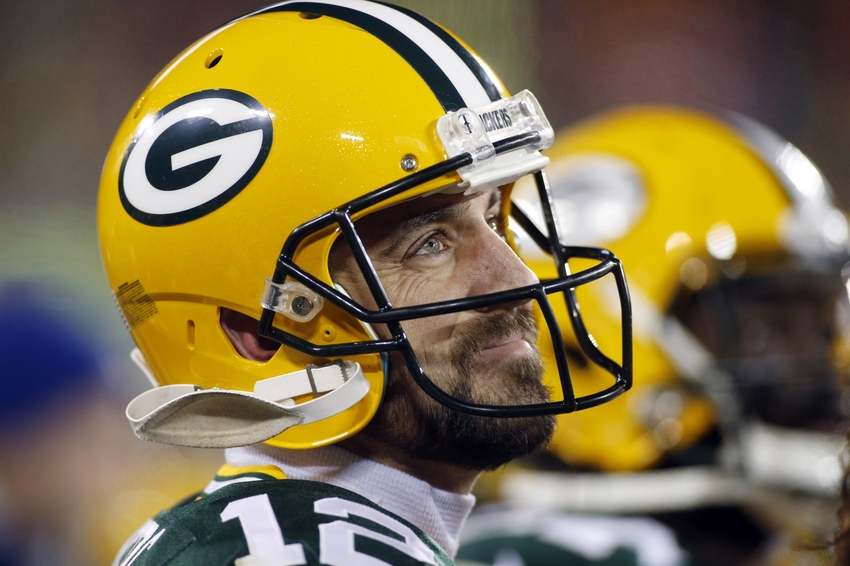 Forget about MVP.
Let's talk about VP.
By impaling the Dallas Cowboys, Green Bay Packer QB Aaron Rodgers may have unwittingly put Chris Christie's presidential bid back on track.
The only obvious question at this point is whether Rodgers, in salvaging Dallas Cowboys super fan Christie from unraveling utterly, might be available for the political payback of VP pick if Christie can get through the presidential primary.
Green Bay prevailed over Christie's team, the Dallas Cowboys, by a score of 26-21.
By beating Dallas, Rodgers arguably hoisted a politically profusely bleeding Christie out of the New Jersey governor's self-conceived quagmire of super fandom and (just barely) salvaged the notion of the swamp state governor's standing as an executive and not merely the Jerry Jones luxury box fixture who endured a week-long populist beating.
Inveterate Cowboys freak Christie wanted Rodgers to lose, and consigned himself to at least another week of bludgeoning headlines had Jones, Dallas QB Tony Romo and the Cowboys wriggled past Rodgers on the Packers' home turf.
It didn't happen, and Jones' walking good luck charm, who might have been a political millstone around his own neck, now – by virtue of going dark for the remainder of the football post season, thanks to Rodgers' heroics – appears salvageable, if not a decided long shot.
Rodgers advances to the NFC championship round – fine – but more importantly from a political standpoint, the Green Bay quarterback may have just upped his stature as a running mate for Christie if the latter can navigate (an admittedly challenging) 2016 GOP Primary.
Certainly, Rodgers as a VP pick presents complications.
Would the alpha male QB consent to a second banana role on a ticket with the fan of a conquered rival?
Then, of course, there's this.