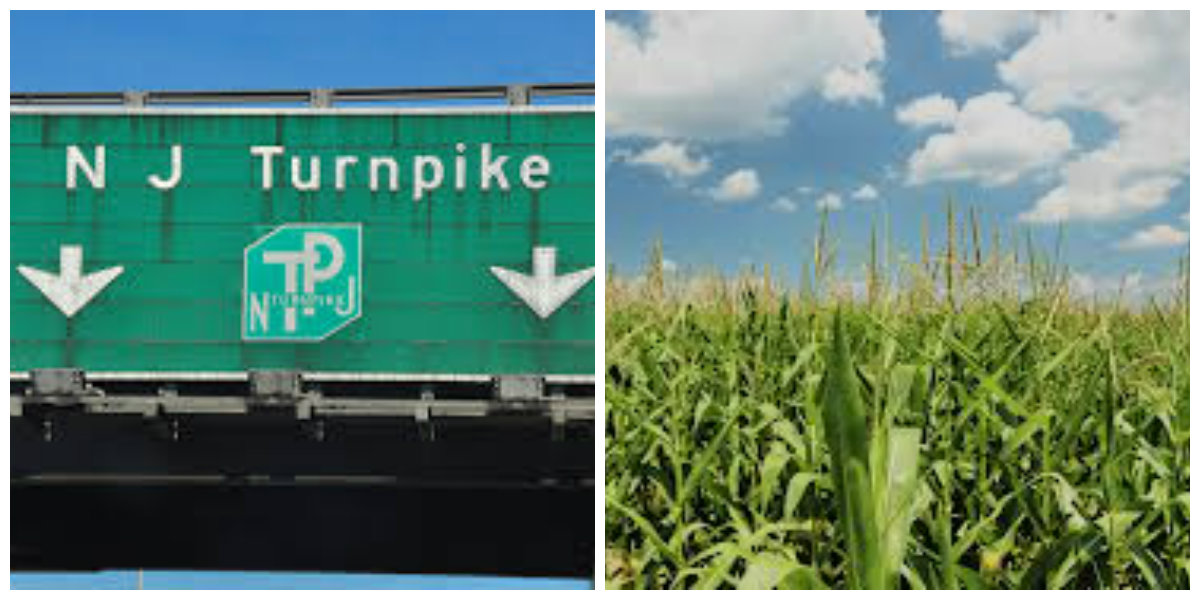 TRENTON – Ethics or ethanol? Pension reform or pig crates? Bridgegate or the Bridges of Madison County?
The issues mentioned first in the word pairs above focus on New Jersey, where Chris Christie is poised to give his State of the State address on Tuesday. The latter words noted focus on Iowa, where New Jersey's Republican governor, on the verge of running for the 2016 GOP presidential nomination, could soon be spending much of his time before Iowa's critical caucuses.
Gov. Christie's poll numbers have dipped in recent months in part because he has spent a large amount of time out of state over the past year, both as the Republican Governors Association chairman and as a presidential hopeful who is building up a national network. There are considerable concerns mounting in New Jerseyans' minds as of late. A sluggish state job recovery following the recession, successive downgrades of New Jersey's credit rating by rating agencies, an ongoing downward spiral of Atlantic City casino closures and a reversal on his signature pension reform agreement with public employees, saying that the state could not afford to make the pension payments required by the accord, have led New Jerseyans to increasingly question Christie's leadership.
Tuesday is the time for Christie to publicly address these concerns. But considering that the traditionally New Jersey-themed speech will be made to an increasingly national, even global, audience shortly before he is expected to declare his presidential intentions, what will Christie do?
According to Patrick Murray, director of the Monmouth University Polling Institute, Christie's tone will fit the tenor of the times.
"It'll be 'Here are all my great accomplishments in New Jersey that will translate nationally.' It's going to be a recap of the first 18 months of his administration, which is when all of his accomplishments occurred," said Murray about the opening of Christie's first term, which began in 2010. "We might get an education curve ball, like the Core Curriculum [or Common Core] which is a hot-button issue with conservatives but has some appeal across the aisle. There will be a few New Jersey things, such as the Transportation Trust Fund, sprinkled in. But this is going to be more of a self-congratulatory speech geared towards a national audience."
Murray noted that the notion of a national audience doesn't only mean voters in key early primary states such as New Hampshire and Iowa.
"It's the invisible primary voters – the folks down at party headquarters in D.C., the big-money donors," Murray said. "The pitch he has to make to them is, 'Get behind me, not [former Florida Governor] Jeb Bush.' We've all had a lot of fun with this Jerry Jones thing, but there are some serious implications to this. These big-money donors are concerned that [Christie] can't control himself, and they don't want something happening on the campaign trail after they've gotten behind him."
State Assembly Minority Leader Jon Bramnick (R-21) believes that the focus of Gov. Christie's speech will be firmly on the Garden State.
"This is the State of the State about New Jersey, and I would anticipate that's exactly what the governor will do. Whether or not it will be interpreted by national media reporters in a different way, I'm sure that they will do that," Bramnick said. "Most of us in the Legislature, and most of us who know Chris Christie, know that he's going to be New Jersey-centric in terms of his message. You could probably draw out a national message from any speech."
Another prominent member of the Legislature expressed hopes that Gov. Christie would indeed concentrate on New Jersey's concerns in his address.
"What I think he should say is 'We've got a lot of problems in the state of New Jersey, and I'm going to be around here to help solve them,'" said state Senate Majority Leader Loretta Weinberg (D-37). "It's not him running for president, it's the issues that have come up in the last few weeks – the Jerry Jones thing, the Port Authority legislation veto – that has brought more national attention for obvious reasons. I'm sure there are a lot of would-be presidential candidates who are storing this up to use in their own ads."
Weinberg's wish list for Christie's speech include the transportation funding crisis and transparency in state government. She also said what she thinks the audience is not going to hear.
"I don't he's going to say 'Dear Iowans: I vetoed the pig crate bill,'" Weinberg said.
Then again, Gov. Christie might want to throw a postscript or two out to the Hawkeye State.
"What is he going to have to do to appeal to us? Tell us he likes corn," said Rob Bacon, a Republican member of the Iowa House of Representatives from "smack dab in the center of the state" who will be watching Christie's speech with interest. "Renewable energy out here is very important to us, and we need someone who understands that [corn] ethanol is a good product. We need a president who understands that."
Bacon, 59, is a funeral director who pasteurized egg yolks from chicken who were raised in cages when he was in college. Therefore, he has no problem with Christie's veto of the proposed pig crate ban in New Jersey. As for the Garden State governor's Jersey-style personality, Bacon thinks Christie might go farther than others might believe in a place Easterners think is a bastion of Midwestern politeness.
"I've been in the room with him, and when he shakes hands, it's heartfelt. He's looking you in the eye and he's not looking at who else is in the room. I met with Newt Gingrich, and when the dude was shaking my hand he was looking at the guy two people away," Bacon said, noting what else it takes to win over America's heartland. "That might be superficial, but we like that, and it applies well here.
"I didn't want to use the word, but he's ballsy," Bacon added, laughing. "We like that."