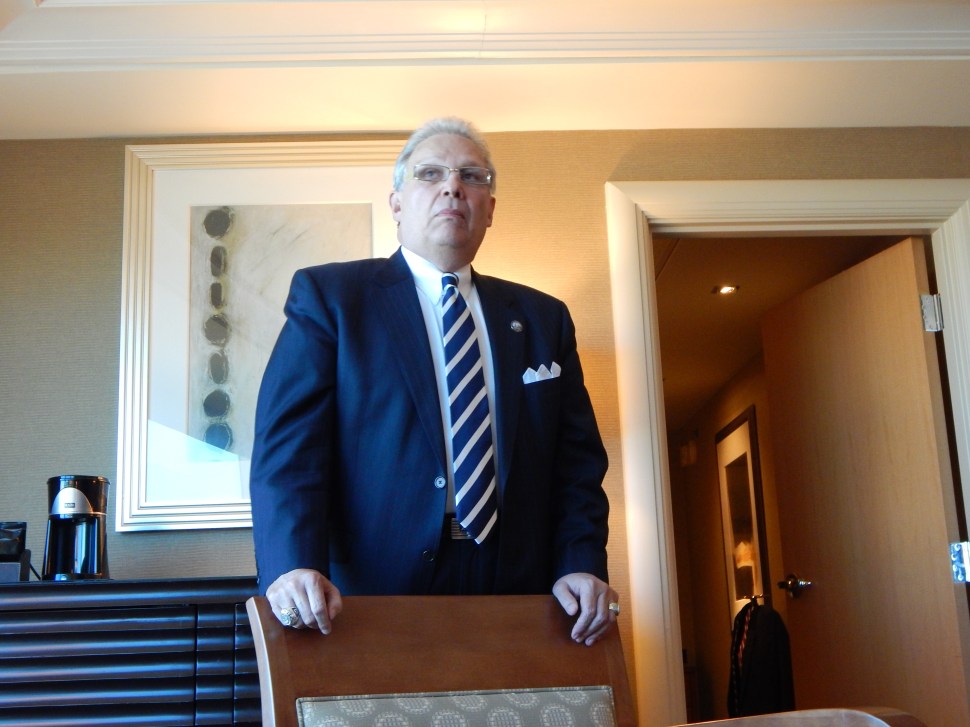 Democrats apparently think that as long as they have Bergen County GOP Chairman Bob Yudin on the ropes, why stop now?
On January 15, Yudin, in his capacity as a board commissioner of the New Jersey Sports and Exposition Authority, voted to close the Izod Center at the Meadowlands Complex.
Lou Stellato, Chairman of the Democratic Committee of Bergen County, released the following statement regarding Yudin's vote.
"…Bob Yudin sold out the people of Bergen County. By voting to close the Izod Center, Yudin made it clear that his allegiance to Governor Christie is more important than the working people of this county. The entire process was an ill advised knee-jerk reaction, which is indicative of the Bergen County Republican Organization's out of touch policies.  Without any publicly released plan addressing the future of the Meadowlands, Bob Yudin chose to act first and ask questions later.  But we shouldn't be surprised given the history of Bergen County Republican Organization.  In 2013, not a single Bergen County Republican elected official spoke out or sought answers following the closing of the George Washington Bridge access lanes, demonstrating once again that asking questions is not something Governor Christie allows.  Instead of shutting people out and shutting down the arena, maybe Bob Yudin should try bringing people together to solve problems."