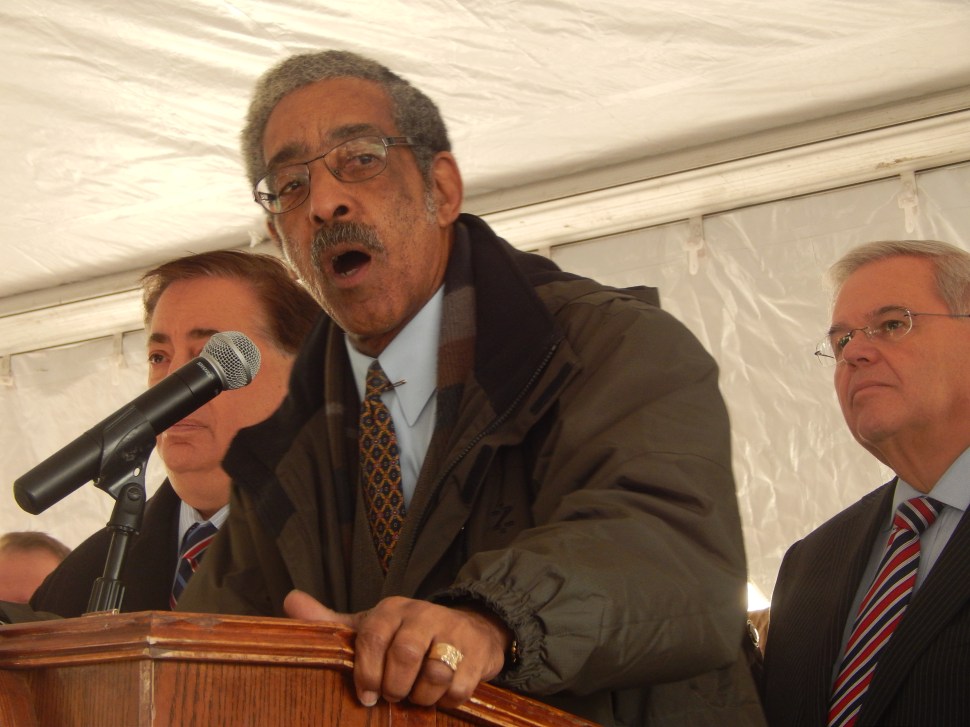 TRENTON – State Sen. Ron Rice (D-28) sharply focused his questions during Newark Schools Superintendent Cami Anderson's testimony before the state legislative Joint Committee on the Public Schools about the sale of the 18th Avenue School.
In his questioning towards the end of Anderson's testimony on Tuesday, Rice specifically noted the participation of Timothy Carden in a limited liability company named Pink Hula Hoop specifically created to aid Team Charter Schools in the 2013 purchase of Newark's Eighteenth Avenue School. Appraised at sale time at $5.3 million, the school was sold to Pink Hula Hoop for $4.3 million.
Carden, an associate of both Anderson and Christopher Cerf, the Gov. Chris Christie-appointed former New Jersey Department of Education Commissioner, is a partner in Pink Hula Hoop, according to documents. Carden is also chairman of the board of Friends of Team Academy Charter Schools, the fundraising wing of the charter school. Cerf, before he became state education commissioner, also was a member of the charter school's trustee board.
"Did you receive before the bid financial statements from the Friends of Team Charter Academy? Did you know that Tim Carden had an interest in Pink Hula Hoop?" Rice asked Anderson.
"My role was to follow protocol," Anderson said. "We're bound to procurement processes, just like anyone else."
After Anderson responded in a similar fashion to additional questions from Rice, the state senator interrupted.
"Stop pleading the Fifth," Rice said. "It is obvious there is something wrong here. It seems like the [state] Attorney General doesn't want to look into this while kids are suffering up [in Newark.]
Carden is also a principal of the non-profit Kingston Educational Holdings, Inc. Kingston received $25 million in funding from the New Jersey Economic Development Authority (NJEDA) to purchase and renovate property for charter schools. Carden is a former EDA board member.
"How does the EDA end up in the middle of this deal, providing capital to the entity involved in this?" asked state Sen. Sheila Oliver (D-34), another committee member. "Nobody was born yesterday. That's what makes Pink Hula Hoop stink."