Add subway cars to the laundry list of items beings dumped into the ocean. Except, unlike harmful pollutants to the sea such as garbage and oil, subway cars are actually beneficial to the aquatic ecosystem.
Between 2008 and 2010, photographer Stephen Mallon worked on a photo series entitled, Next Stop Atlantic, where he immersed himself with Weeks Marine–the company responsible for stripping down out of use subway cars and dropping them into the Atlantic Ocean. The N.Y.C. Transit Authority has been sponsoring this project for the last 15 years, as the subway cars are intended to serve as artificial reef habitats designed to promote life along the eastern sea board. Mr. Mallon, a self described, "train fanatic", was present for this procedure on six different occasions, photographing the entire process.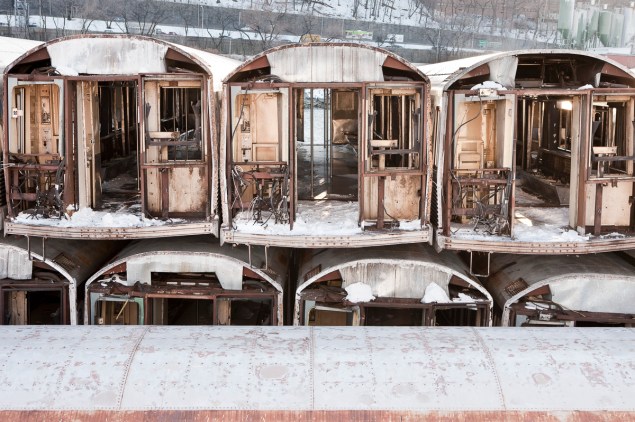 "I had been a train fanatic since I was a child. There was the element that this was pretty wild, seeing subways cars being picked up and tossed off of a barge into the Atlantic," Mr. Mallon told the Observer. "There was an emotional attachment to the subway cars themselves, the photographic aspect of it. I was able to capture them in a way that really appealed to my visual sensitivity as an artist, and also tied into this recycling project."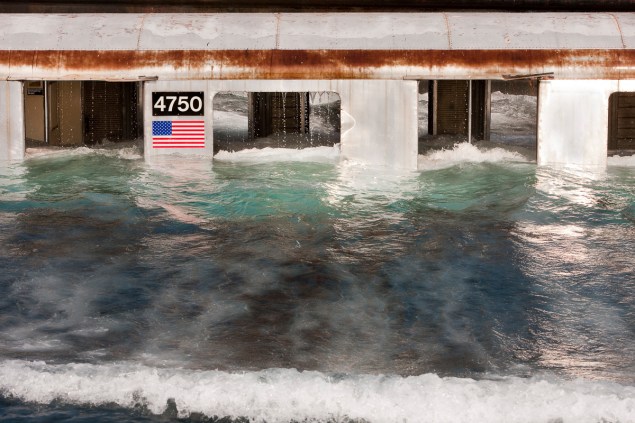 Mr. Mallon considers himself to be an "industrial photographer", whose previous work includes capturing abandoned ships, plane crash wreckages and power plants. Mr. Mallon admitted that working on a boat provided unique challenges, but he is not yet finished testing his limits.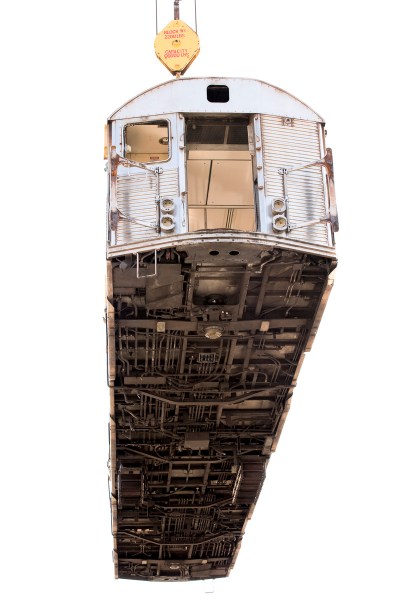 "I definitely want to get down there and see them at some point," said Mr. Mallon. "My photographic desires are these dreams of grandeur, where we bring down an entire lighting team, and set up an old James Cameron-esque shoot under water."
Next Stop Atlantic, along with more of Mallon's work, will be on display at NYU's Kimmel Galleries from February 6th through March 15th