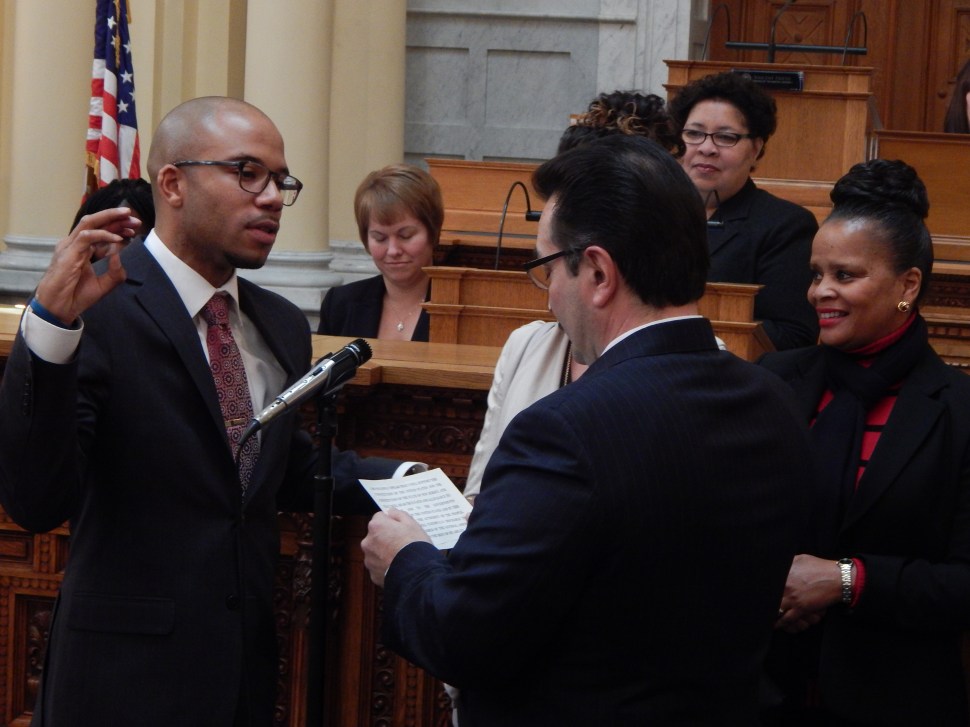 Former Gloucester County Freeholder Adam Taliaferro was sworn-in to the General Assembly during its afternoon session.
An employee of Bristol Myers Squibb and former Penn State football player who suffered a spinal cord injury his freshman year, Taliaferro replaces former Assemblywoman Celeste Riley in representing South Jersey's third legislative district.
PolitickerNJ first reported the news that Democratic leaders were considering tapping Taliaferro for the seat in December, followed this month by officials endorsements from party heads.