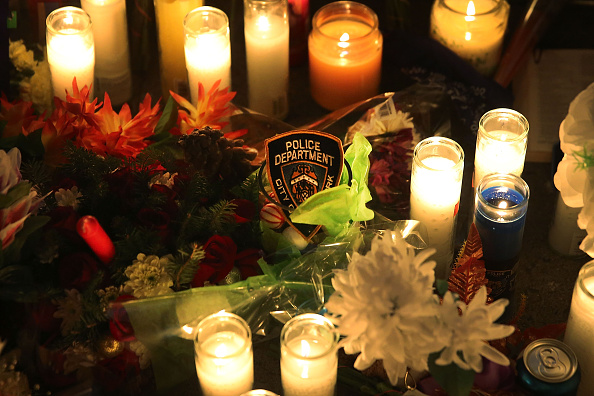 As 2014 came to a close, Daniel Mael, a 22 year-old Brandeis University honor student, athlete, Israel activist, and professional journalist learned for the second time in his brief academic career what it is like to exercise one's basic liberties when they run counter to the dominant leftist campus ideology.
Mr. Mael is under attack for publishing an article about fellow student Khadijah Lynch, who took to Twitter to make a number of comments rejoicing in the execution-style murders of two New York police officers. Ms. Lynch is a student leader, mentor, and until Mr. Mael's exposure, was a representative of the African and Afro-American Studies Department.
Mr. Mael and his family have received a number of violent threats. Ms. Lynch's leftist partisans have called for Mr. Mael's expulsion under the university's vague code of conduct that appears to have only a passing acquaintance with civil liberties, due process, and even common sense.
As a conservative activist, this is not Mr. Mael's first encounter with the Kafkaesque world of Brandeis disciplinary procedures. As Sohrab Ahmari detailed in the Wall Street Journal, on January 2, 2015, Mr. Mael had an intellectual disagreement, in 2013, with fellow student Eli Philip, a student advocate for J-Street, a group widely known in Zionist circles as the anti-Zionist Zionists. Mr. Mael took to the free marketplace of ideas and wrote about the disagreement.
Mr. Philip, in response, went to the Brandeis administration and had Mr. Mael charged with bullying and various violations of the ambiguous student code of conduct.
Before the creation of so-called speech and decency codes, a campus dean would have advised Mr. Philip to engage Mr. Mael in a public exchange, beginning, perhaps, with the student newspaper.
Today, however, universities have become hypersensitive about students' feelings. Whole bureaucracies that previously did not exist now function essentially to deal with cases of hurt feelings.
To ensure students never experience the discomfort of having their ideas openly challenged, universities have instituted speech and decency codes. Universities are more concerned with protecting students' feelings and guiding them toward what to think than provoking them to think for themselves.
Courts have repeatedly struck down these codes as unconstitutional. The codes are typically vague and overbroad, and universities rarely enforce these codes against leftists or minorities.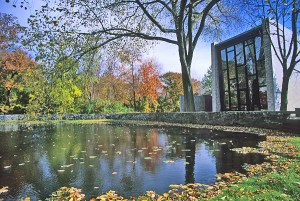 The codes create an environment of intimidation and political obedience. To run afoul of such codes is to be immersed in a disciplinary process right out of the pages of Kafka. The procedure lacks due process, legal representation, the presumption of innocence, the right to confront one's accusers, and even the ability to secure a written copy of the complaint.
The codes require the establishment of an entire bureaucracy to monitor and enforce them. As prison guards need prisoners, the bureaucracy needs violators. To create a steady population of violators, the bar for offenses has to be continually lowered; new violations have to be created, and sometimes victims have to be sought out and taught they are victims.
If the bureaucracy is incapable of finding sufficient offenders to justify its existence, then the bureaucracy needs new offenses, such as micro-discrimination and the exercise of white privilege. If all else fails, there is always some piece of bathroom graffiti that can throw the campus into days of soul searching replete with candlelight vigils and apocalyptic pronouncements by members of the decency bureaucracy.
Within this bureaucracy, a shadow university developed, one where residence hall meetings demand compulsory participation in sensitivity sessions and indoctrination into the leftist vision of social justice.
The prevailing campus orthodoxy designates as heretics those with the courage to challenge the system. And while it is illegal to burn student heretics at the stake or draw and quarter them on the campus quadrangle, it is perfectly acceptable to harass them mercilessly by throwing them into a quasi-judicial system that resembles the Soviet judicial pathway into the Gulag.
Mr. Mael eluded the first judicial proceeding because he had good lawyers from Covington and Burling, who reminded Brandeis University that they might believe they are an island of repression in a sea of freedom, but outside the campus gate awaiting them is a real judicial system with real Constitutional protections.
How Mr. Mael will fare under the new accusations remains to be seen, but it is doubtful Brandeis will desire further exposure of its politically correct underbelly to what Justice Louis Brandeis called the antiseptic of public exposure.
In the meantime, what the media are spotlighting at Brandeis is all too typical of what is happening on many American campuses behind closed doors in quasi-legal proceedings. All of this is undermining the very democratic civic culture that universities are supposed to sustain.
Abraham H. Miller is an emeritus professor of political science at University of Cincinnati and a contributor to the Franklin Center for Government and Public Integrity