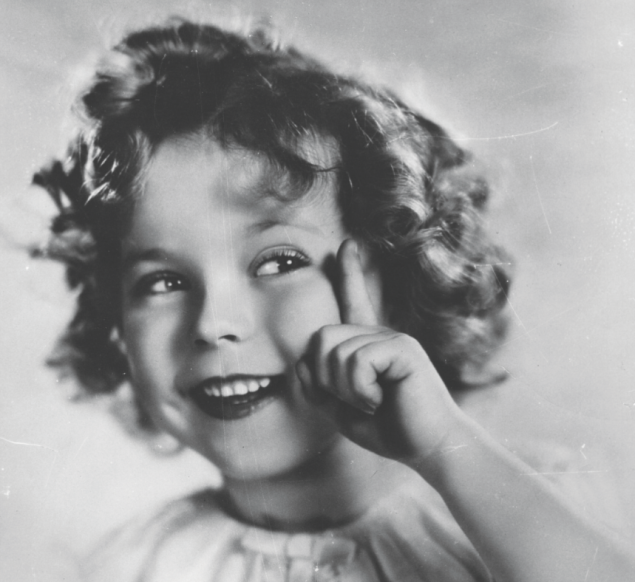 A new year is like a new love affair. When it begins, it's full of anticipation and fear, exhilaration and doubt. When it ends, you hope you can face it bravely, analyze it wisely and move on. But you can't say your first hello to 2015 until you say your last goodbye, and 2014 overflowed with losses in every field of endeavor, every realm of achievement, too numerous to count. Saying farewell to everyone from 104-year-old Luise Rainer, the first woman to win two Academy Awards, to Shirley Temple, America's favorite child star, puts a lump in my throat that stays there.
The world lost one of its most beloved entertainers in Polly Bergen, but I lost my best friend. She was a powerful singer, award-winning actress, successful entrepreneur (shoes, jewelry and Oil of the Turtle), author, television star, charity fund-raiser, women's rights activist and an all-around great broad in the best sense of the word. She also gave the most famous celebrity-filled Oscar parties in New York, where those too important to mention lined up for her fabulous homemade chili, filling every room. (And, in the case of Milton Berle, every closet. I'll never forget the year he followed me through the house dressed in one of Polly's blue Pauline Trigère gowns, ripping the seams.) Nor will I forget the night I watched the whole thing on Polly's bed, squeezed between Paul Newman and Lucille Ball. Onstage, nominated for a Tony in the Broadway revival of Follies, she was Mother Courage in sequins. At home, she was funny, irreverent and a pain in the ass, but she also brought new definitions to the words "loyalty" and "friendship." I could tell you more, but I'm saving it for the Broadway memorial tribute on Thursday, March 26 at 3 p.m. at the American Airlines Theatre that I hope will send her off in the manner she deserves. Everyone is invited, so be there. She was the real deal, and there was nobody like her. 
Every year for the past 10 years, I have spent Thanksgiving with Polly, and Christmas with Joan Rivers. With the two of them, I have eaten more turkey than all of the producers of all the movies with James Franco, Seth Rogen and Adam Sandler put together. Do you wonder why I dreaded the holidays this year? I'll miss the dinner parties at Joan's country house in Connecticut, where she let her hair down and emerged as a sensitive, loving, caring human being instead of a punster who used everybody and everything as comedy material (including her husband Edgar's suicide). On the red carpet, her barbs could be cruel, but pity her victims who had no sense of humor. She managed to hide her fragile side from the outside world, even in the documentary about her life. But ask anyone who really knew her personally and they'll tell you this: Beyond the laughter, there were tears, and a big fat heart.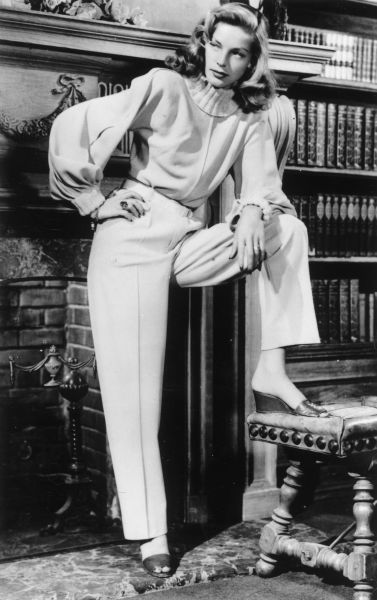 Robin Williams' untimely suicide advanced my theory that behind their red noses and white Bozo greasepaint, most clowns hide a mask of tragedy. The same could be said of the drug addicted third act staged by Philip Seymour Hoffman—a brilliant, oversized dervish of versatility who was equally at home as Willy Loman or Truman Capote. What a sad, self-destructive finale to a great career. Brittle, acerbic Elaine Stritch belted out her last show stopper and finally managed to exorcise the demons that drove her, haunted her and made for her as many enemies in the theatre as fans. I'll miss her skinny legs like Q-tips in tights, her wicked, drop-dead delivery, and her deadpan charm.
I will also miss my friend and neighbor, Lauren Bacall. To Bogie she was Baby, to her friends she was Betty, and I was lucky enough to be counted as one of them. No longer sultry and glamorous like the siren who lit up 1940s film noirs, she could be thorny and difficult, acting like a self-centered dowager when her limo blocked the basement entrance to the Dakota apartments in the dark days following the murder of fellow neighbor John Lennon, but everything changed the night I asked her to appear with me onstage at an event to raise money for charity. The clueless driver who arrived to pick us up greeted her with "Let me help you, Mrs. Reed." I held my breath, fearing the beginning of World War III, but she laughed all night. Thereafter, when she was homebound with a broken hip and her acting career behind her, I walked her dog Sophie and made her a quart of pineapple sorbet. Every thank-you note was always signed, "Mrs. Reed."
No star had a longer, richer, more glorified career or a more troubled private life than Mickey Rooney. He ruled the box office from his perch at MGM while still in knickers, and America grew up with him. The world applauded Mick as a tap-dancing tot, as everybody's favorite wholesome teenager Andy Hardy, and as a musical dynamo with frequent co-star Judy Garland in star-spangled entertainments that made history. When he married 19-year-old movie wannabe Ava Gardner, the world shouted, "Yes!" But when he became an adult, the world yelled "No!" and he was box office poison for years. Washed up on the screen, he headed for Broadway with fellow MGM alumna Ann Miller, breaking all records in a vaudeville pastiche called Sugar Babies, and discovered everything old was new again. Eight must have been his unlucky number. At 5-foot-2 his colorful career spanned eight decades, he married eight times, fathered eight biological children, and after 361 movies, all he had in the bank was $18,000, which he left to a stepson. He had more lives than a tomcat on a greased tin roof, and every time they knocked him down, he picked himself up, dusted himself off, and started all over again. He died at 93.
In February, the world blew a reluctant goodbye kiss to legendary Shirley Temple. Dancing at age 3, singing at 4, and a full-fledged movie star who made $4 million by the age of 10, her cheerfulness was a dazzling antidote to the Depression. When she retired in 1949, she used her dimples and curls elsewhere, as a diplomat, politician and U.S. good will ambassador to Ghana and Czechoslovakia. She was a cancer survivor and a rabid Republican who raised more than $2 million for Richard Nixon's 1972 re-election campaign. She should never have disembarked from the Good Ship Lollipop.
Other bold-face names ready for their last close-ups: Sid Caesar, who enchanted millions of captive viewers with co-star Imogene Coca in the days of "live television," died at 91. His staff of writers, which included Woody Allen, Mel Brooks, Neil Simon and Larry Gelbart, made him the king of TV in the 1950s. After his 10-year comedy reign in Your Show of Shows went south, he experienced, in his own words, a "20-year blackout of barbiturates and a quart of scotch a day" before his experiences were chronicled in the film My Favorite Year. Playing everything from a baby to a gumball machine and a ballet dancer with two left feet, he inspired a generation of comedians and writers, and his old routines in six languages are selling all over again in newly compiled DVD collections.
And don't forget James Garner, who graduated from shoot-'em-ups to romantic matinee-idol status with an everyman appeal totally lacking the usual Tinsel Town hair tonic and moisturizer. He was the last of a vanishing breed of old-fashioned Hollywood he-men. So was Efrem Zimbalist, Jr., 95, the amiable actor with kind eyes, a welcome smile and a deep, rich voice that could cut butter. Polished and distingué, he knew no boundaries as an actor on stage or screen, in a career that spanned six decades, but will probably be best remembered for his least effective work, in the slick TV series 77 Sunset Strip. Ditto Maximilian Schell, who won an Oscar for playing the Nazi defense attorney in Judgement at Nuremberg and once confided to me in an interview: "I'd play a black nun if it was a good part." I'd pay money to see that.
They were marquee caviar. But they couldn't have survived without the supporting artists who provided the meat and potatoes of show business. Sadly, we were forced to bid adieu to a battalion of unforgettable faces below the title, including luscious Patrice Wymore, the splashy knockout who sang and danced her way through 1950s Warner Brothers Technicolor musicals starring Doris Day and Virginia Mayo, often stealing entire scenes from the featured stars through sheer talent before she gave it all up to marry Errol Flynn, who left her a 2,000-acre cattle ranch and coconut plantation in Jamaica, where she opened a boutique and ran a wicker furniture business.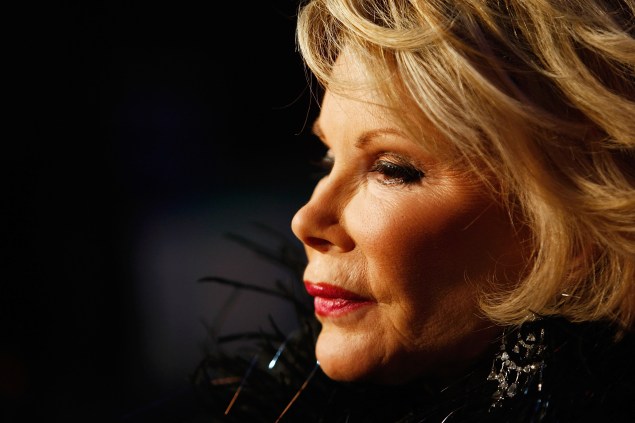 I loved sultry Martha Hyer, B-movie fixture who married producer Hal Wallis and amassed a fortune in museum-quality art, including one of the biggest existing collections of Remingtons. We lost plucky Mona Freeman, America's favorite precocious teenager, who played troublemaking daughters and irritating older sisters in popular Hollywood family comedies like Junior Miss, Mother Wore Tights and the blockbuster Dear Ruth. Gone, too, is Ruby Dee, distinguished actress, civil rights activist and widow of Ossie Davis who was Oscar-nominated as Sidney Poitier's wife in A Raisin in the Sun (1961); Barbara Lawrence, blonde ingenue in Fox movies who played flirty thorns in the pretty paws of Jeanne Crain, Diana Lynn and Linda Darnell in the family films Margie, Peggy and A Letter to Three Wives, launching a second career after retiring from the screen as a successful Beverly Hills real estate powerbroker; and Sarah Marshall, the distinctive daughter of veteran actors Herbert Marshall and Edna Best and an excellent actress herself on Broadway in Eudora Welty's The Ponder Heart and in films such as William Faulkner's The Long, Hot Summer with Paul Newman and Orson Welles. She can now be seen almost nightly in old Star Trek re-runs.
More, give us more! How about Eli Wallach, who left us prematurely at 98, still full of vinegar, one of Broadway's most cherished character actors, Jewish in life but relegated in 90 movies to playing Mexican bandits, Italian gangsters and Chinese warlords. Married to Anne Jackson for 66 years, after every movie he would grab the paycheck and head back to the New York theatre, his first love. How about Britain's Sir Donald Sinden, 90, knighted by the Queen, the last living person who knew Oscar Wilde's lover Lord Alfred Douglas (nicknamed "Bosie") and one of only two people who attended his funeral in 1945. Or another Brit, Bob Hoskins, who played everything from Soho gangsters to Nathan Detroit in the acclaimed National Theatre production of Guys and Dolls. 
I have fond memories of incandescent Joan Lorring, the lovely Warners contract player who got an Oscar nomination for battling Bette Davis over the soul of a young Welsh coal miner in the classic film The Corn is Green, held her own weight opposite old hams Peter Lorre and Sydney Greenstreet, and later played the sister of harrowing axe murderess Lizzie Borden on TV under the supervision of Alfred Hitchcock; Rosemary Murphy, who played the neighbor in To Kill a Mockingbird; James Shigeta, the handsome leading man who played Carroll Baker's Japanese husband in the World War II drama Bridge to the Sun and the musical lead in the movie version of Rodgers and Hammerstein's Flower Drum Song; Ann B. Davis, the comic housekeeper Alice on TV's The Brady Bunch; and  Phyllis Frelich, the deaf actress who won the Tony award in 1980 for Children of a Lesser God, a Broadway play written for her after she complained to playwright Mark Medoff that nobody writes roles for the deaf. He said, "O.K., I'll write one just for you," and he did.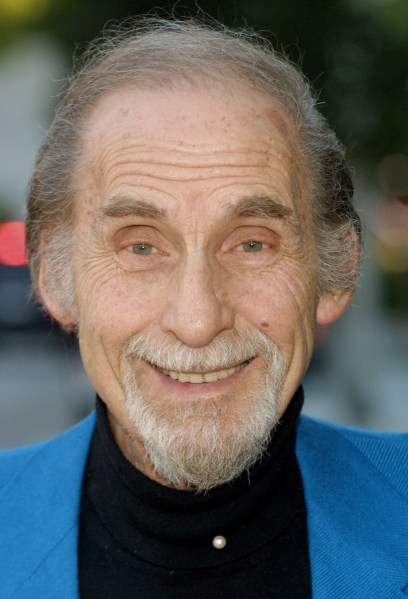 There was Dickie Jones, prolific child actor and the voice of Pinocchio in the animated 1940 Disney classic when he was 11 years old; Wendy Hughes, beautiful Australian actress who graced My Brilliant Career; French heartthrob Jacques Bergerac, married to both Ginger Rogers and Dorothy Malone before he left acting and became the head of Revlon's Paris office; Meshach Taylor, the male sidekick to that daffy gang of Atlanta interior decorators for seven seasons on the sitcom Designing Women; gravel-voiced roughneck James Rebhorn from the addictive TV series Homeland; gentle character actor Ralph Waite, who was the father for nine seasons on The Waltons and a Presbyterian minister in real life; and scary Richard Kiel, who played Jaws, the 7-foot-2, 300-pound villain with steel teeth who terrorized 007 in two James Bond movies.
On Broadway, regal and pristine Marian Seldes, premier interpreter of Edward Albee with a voice smooth as liquid mercury, took her farewell curtain call. In England, so did Billie Whitelaw, rough and tumble expert in bawdy restoration comedies who perfected the art of playing trollops and hash slingers, but is best known to movie audiences as Damien's evil nanny in the thriller The Omen. In Rome, la dolce vita will be less dolce minus a big chunk of the vita without blonde, blue-eyed sexpot Virna Lisi, who followed Sophia Loren's move from Roman sword-and-sandal epics to Hollywood corn with Tony Curtis and Frank Sinatra. She was also famous for the 1965 cover of Esquire that showed her shaving her face with a macho man's razor. It was "sayonara" to the tumultuous life of exotic Shirley Yamaguchi, who made anti-Japanese propaganda films during the brutal occupation of China, narrowly escaped execution for treason, served time in prison, and emerged to star in Hollywood movies by Samuel Fuller and King Vidor, in addition to a Broadway musical version of Shangri-La, and ended up elected to the Japanese Parliament.
I can't believe I'll see no more elegant ballroom turns by dancer Donald Saddler, or thrilling tour jetés by my flamboyant friend, bald, 6-foot-6 Geoffrey Holder. Actor, director, painter, photographer, set designer, sculptor, cookbook author and Afro-Caribbean musician, his exotic wardrobe and his performances on Broadway (House of Flowers) and in movies (Doctor Dolittle) were in a class of their own—and so was he. It was one last 15 minutes of fame for Ultra Violet, a conservative Mormon whose real name was Isabelle Collin Dufresne, from Grenoble, France, but who, as Ultra Violet, was a muse of Salvador Dali and the most spirited of all the nude Andy Warhol superstars.
Two important chapters in Hollywood history closed with the deaths of Mary Anderson, one of the last surviving cast members of Gone with the Wind, and 95-year-old Ruth Robinson Duccini, the last of the original female Munchkins from The Wizard of Oz. With her passing only one of the original 124 Munchkins is still alive—94-year-old Jerry Maren, who portrayed a member of the Lollipop Guild. And I don't know if she's a household name at your home, but movie buffs will fondly remember Jane Adams, who played the beautiful, tragic hunchbacked nurse Nina in the 1945 horror classic House of Dracula. Who else would tell you these things?
Where will we be now, without all of these extraordinary people? And where would they be, without all the famous directors we lost this year? No more cries of "Action!" from New Wave art house darling Alain Resnais, 91, who crested in the 1960s with such critically acclaimed head scratchers as Last Year at Marienbad and Hiroshima, Mon Amour; Richard Attenborough (Gandhi); Noel Black (Pretty Poison); England's Alan Bridges (The Shooting Party and other intelligent scripts with literary significance); action-genre expert Brian Hutton (Where Eagles Dare); Harold Ramis (Groundhog Day); Joseph Sargent (Taking of Pelham One Two Three); Paul Mazursky (An Unmarried Woman); Andrew McLaglen (McLintock!); and especially the incomparable Mike Nichols, widely considered to be the best director since Elia Kazan.
Gordon Willis, ace cinematographer of light and shadow in such masterpieces as Annie Hall and All the President's Men, put his viewfinder in mothballs. And Dick Smith, godfather of all the movie makeup artists in the film industry, retired his plaster face molds and eyebrow pencils forever. He's the Oscar winner whose pioneering techniques turned Marlon Brando into a fat chipmunk with jowls of chestnuts in The Godfather and transformed Linda Blair into a soup-spouting, demonically possessed monster in The Exorcist.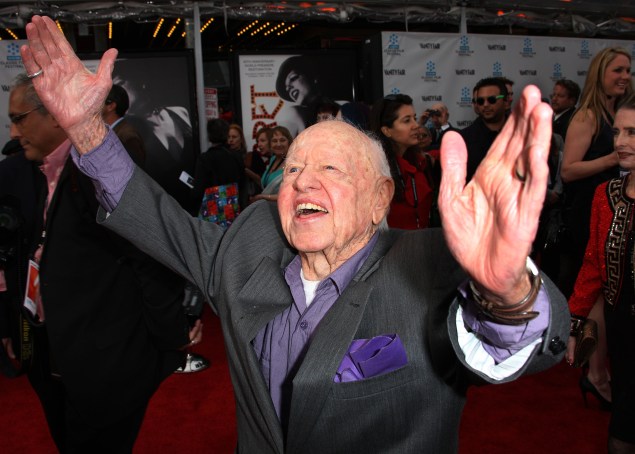 It was goodbye to my friend Bill Fiore, king of the commercials, whose basset hound eyes in the bathroom mirror as he yelled "Mona!" sold millions of cans of Right Guard, and to beauty queen Mary Ann Mobley, the only Miss America to co-star with fellow Mississippian Elvis Presley in two of his movies before she switched careers from actress to documentary filmmaker. Even Southern belles need respectability, y'all heah? And I am sad to see the end of Juanita Moore, who was Oscar-nominated for playing Lana Turner's maid in Imitation of Life, and then faded from the screen in disgust when the only roles she was offered were housekeepers and African tribal women beating tom-toms. Couturier Oscar de la Renta designed his last gown just as the word "fashion" was fading from the lexicon. It was one final runway for Eileen Ford, 92, the modeling agency mogul who put more faces on magazine covers than anyone in fashion history, turned Christie Brinkley, Cheryl Tiegs, Jerry Hall and Naomi Campbell into million-dollar industries, and provided the stepping stone to stardom for Ali MacGraw, Jane Fonda, Candice Bergen and Brooke Shields. She ran her business like a convent, demanded codes of morality, and kept her models' noses clean as well as their reputations.
Music hit some sour notes. It was eight bars and out for rocker Joe Cocker; Phil Everly, one half of the country-rock duo the Everly Brothers; "flower power" folk singer Pete Seeger, a fading symbol of the anti-war generation who wrote "Where Have All the Flowers Gone?"; Riz Ortolani, Italian soundtrack composer of lush scores for spaghetti westerns and "More," the Oscar-nominated theme from Mondo Cane; best-selling '50s pop sensation Jerry Vale; and Little Jimmy Scott, revered by Sting and Madonna, but whose high-pitched wobble of a falsetto made me cringe. A rare genetic childhood condition stunted his growth, and although he spent decades in obscurity, he ended up singing at Bill Clinton's inauguration and developed a cult following in Japan. Go figure.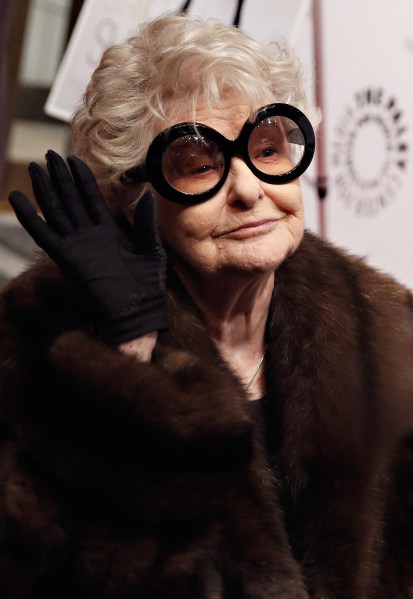 I was more unhinged hearing the last jazz encores of serious musicians like the marvelous jazz singer-pianist Patti Wicks; innovative bass player and lifetime-achievement Grammy winner Charlie Haden, whose CDs are collectors items; blues guitarist Johnny Winter; ace pianist Horace Silver; Tim Hauser, flashy dresser, founder and lead singer of the sensational jazz-pop vocal group Manhattan Transfer; trumpeter Joe Wilder, who was known for the elegance and lyricism he brought to the bands of Benny Goodman, Lionel Hampton and Count Basie, as well as the historic recordings of Billie Holiday; and jazz clarinet wizard Buddy DeFranco, whose numerous awards and more than 150 albums with Ella Fitzgerald, Frank Sinatra, Tony Bennett, Oscar Peterson and Art Tatum, to name just a few, earned him the title of Living Jazz Legend in a ceremony at the Kennedy Center.
Who could ever replace Herb Jeffries, the first black singing cowboy, all booted and spurred in a white Stetson hat in low-budget, all-black oddball movie obscurities like Harlem on the Prairie and The Bronze Buckaroo before becoming the first male vocalist in the Duke Ellington orchestra. He had four wives, including erotic white stripper Tempest Storm, whom he directed in a 1967 sexploitation flick called Mundo Depravados. Denzel Washington should buy the rights and turn that story into a biopic to remember.
But my deepest personal loss was listening to the golden voice of jazz singer Jackie Cain for one last time and thinking about the fresh insights, high standards and consistent artistry she and husband Roy Kral brought to a tired world of musical re-treads when they lit up the swanky clubs wherever jazz lovers gathered, appearing as the jazz duo Jackie and Roy. Frank Sinatra once paid them to live in Las Vegas just so he could listen to their music every night in the lounge at the Sands Hotel and learn something. Known for her perfect sense of pitch, stunning range and the way she could caress, bend and stretch the notes on dreamy ballads, she was a true "singer's singer." With that instrument silenced, joy has left the room.
The world of letters lost Maya Angelou, Nobel laureates Nadine Gordimer (the voice of South Africa) and Latin America's Gabriel Garcia Marquez (Love in the Time of Cholera), poet Mark Strand, acclaimed short-story writer Mavis Gallant, and novelists P. D. James, Peter Matthiessen and Thomas Berger. Journalism will never again see the likes of passionate Washington Post editor Ben Bradlee, who orchestrated the exposure of the Watergate scandal and became a journalism icon before it degenerated into the mist of cyberspace. Bob Thomas, veteran Hollywood journalist for 70 years who broke the news that Bobby Kennedy had been shot in the kitchen of the Ambassador Hotel in Los Angeles, and syndicated columnist Marilyn Beck, a chronicler of Hollywood gossip for 50 years, turned in their typewriters forever. Daily News columnist Jay Maeder wrote his final Annie comic strip. Even the critics lost their immunity to the old man with the scythe in 2014. Among the scribes passing their final judgment: drama critics Jacques le Sourd, Martin Gottfried and Jerry Tallmer, and longtime Los Angeles Times movie reviewer Charles Champlin.
Fans of Broadway show tunes, a field already depleted of originality and wit, will mourn Mitch Leigh, who wrote Man of La Mancha, and Mary Rodgers, daughter of Richard Rodgers, mother of future genius Adam Guettel, and herself a valuable contributor to theater history after cleverly penning Once Upon a Mattress, the musical that made Carol Burnett a star. I will personally regret the loss of the obscure but brilliant Michael Brown, satirical composer of the hilarious "Lizzie Borden" production number for New Faces of 1952, staged as a hoedown ("Close the door, Lock and latch it/Here comes Lizzie with a brand new hatchet"). They don't write 'em like that anymore. You might be interested to know that Brown is also the man who loaned Harper Lee the money to take a year off from her boring job as an airlines reservation clerk and write To Kill a Mockingbird.
I won't touch religion and politics (sorry, Ariel Sharon and Joan Mondale), but in closing, I sigh with relief knowing we have finally seen the last of Maria von Trapp, 99, and all those howling little Trapp Family Singers. The hills are still alive, not in Austria where they fled the Nazis, but in Vermont, where they escaped the tourists. And where will we ever find naughty girls behaving badly with as much fun as British tart Mandy Rice-Davies, who died in 2014, the last survivor of the infamous John Profumo scandal? One night with Mandy's former roommate, Christine Keeler, forced war minister Profumo to resign in 1963 and almost brought down Harold Macmillan's government, while Mandy's affair with Lord Astor disrupted Parliament, made world headlines, and ended up onstage in a musical by Andrew Lloyd Webber. Whatever 2015 brings, I doubt if it can drum up that much X-rated fun, but hope springs eternal.