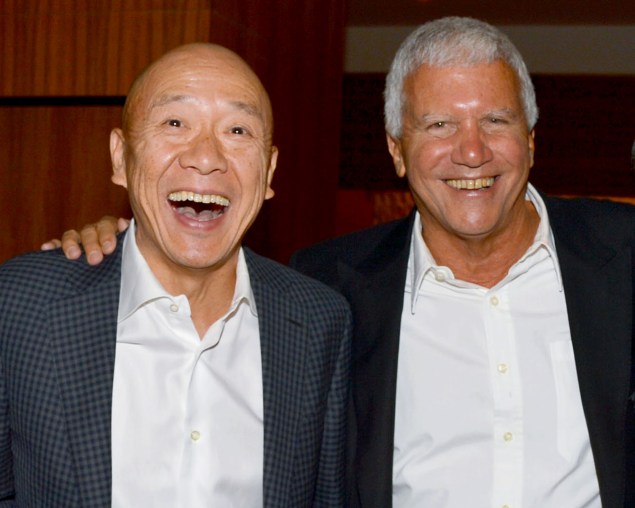 2014 was all set to go down as the year that Larry Gagosian and Masa Takayama teamed up to deliver caviar-dotted toro rolls to deep-pocketed New Yorkers. Here it is, Kappo Masa, the art world bento box joint of our dreams! But it seems something's gone awry. First, people started to notice that it would set you back $240 for a few bites of fancy rice and raw fish. And now, The New York Times has given Kappo Masa that all-too-rare goose egg—that's right, Larry's long-awaited foray into fine dining has netted him zero stars.
Here's a bit of Pete Wells' devastating review, which he appropriately arranged like a MasterCard commercial:
Now three months old, Kappo Masa is not the most expensive restaurant in New York. That distinction belongs to Mr. Takayama's home base, Masa, in the Time Warner Center. (Price of dinner for one before tax, tip and drinks: $450.) Still, it is expensive in a way that's hard to forget either during or after the meal. The cost of eating at Kappo Masa is so brutally, illogically, relentlessly high, and so out of proportion to any pleasure you may get, that large numbers start to seem like uninvited and poorly behaved guests at the table.
Maybe you should have stuck with the chili and waffles idea, Larry. Everyone likes chili and waffles.