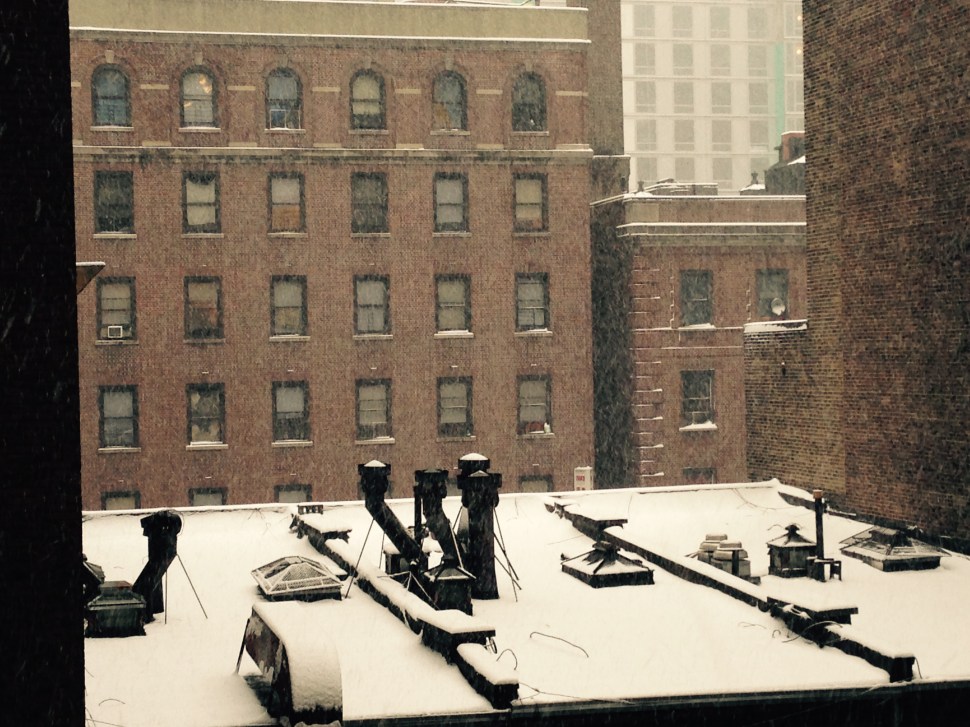 Google (GOOGL) has offices all over the world, obviously, but if you're in the publishing business, the ones that matter most are HQ in oh-so-pleasant Mountain View and the one that takes up a full city block in Chelsea where it is currently SI-FREAKING-BERIA right about now. The Observer's friends at the latter, shivering against the cold – yeah, a lot of good all that delicious free food and professional lego room good cheer are going to do you when you're stranded there for days on end! — shared a list of the top "blizzard related" questions being searched on Google in the New York area as we head into the Juno snowpocalypse. They are:
1) what to do in a blizzard
2) how to keep safe from blizzards
3) how to photograph a blizzard
4) what defines a blizzard
5) what groceries to buy for a blizzard
6) how to shovel snow during a blizzard
7) what businesses are closed to blizzard in nyc
8) why buy water for blizzard
9) what will a baby need during a blizzard
10) what was the worst blizzard NYC has had
11) how to dress for blizzard
12) what happens to the environment during a blizzard
13) what to do if you lose power in a blizzard
14) when was the last blizzard in new york
15) are they limiting subway rides today because of the blizzard
We in New York City can only imagine that "How to exact revenge on gloating coworkers in Mountain View" will be climbing the Google charts in the near future.