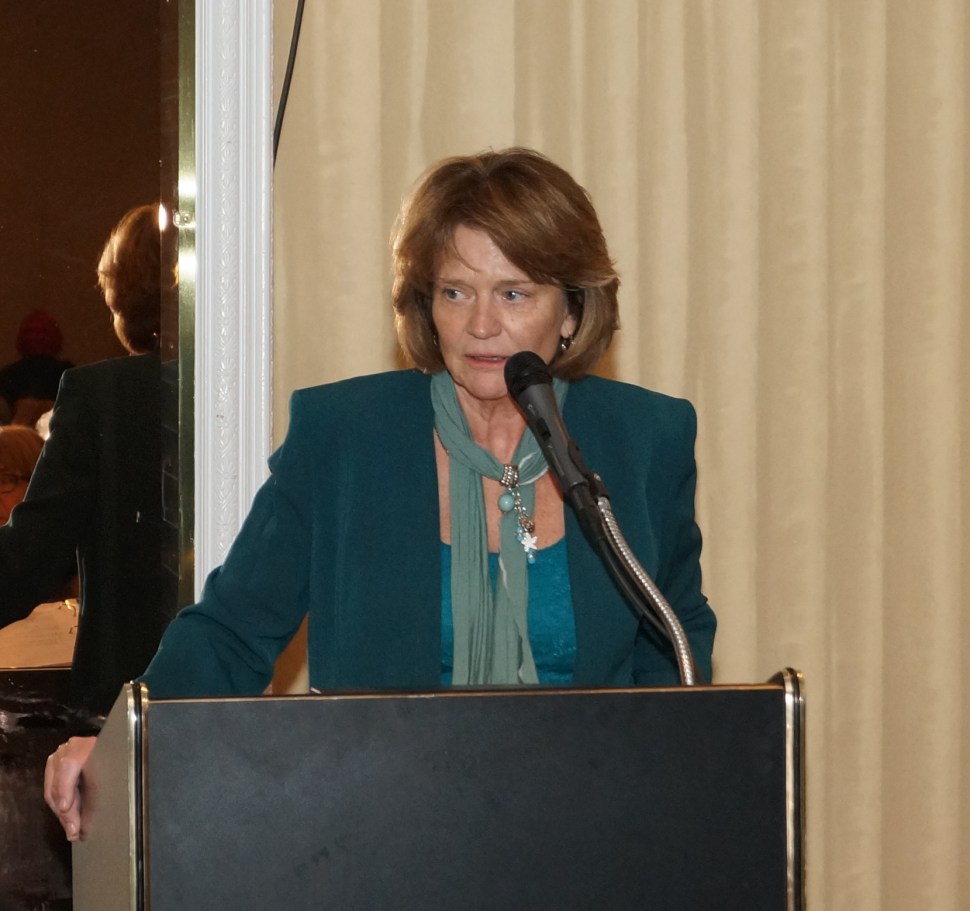 Sandra was one of two nurses at the nurses' desk on a mental health unit in a local hospital when a patient with a known history of violent outbursts stepped behind the desk and attacked Sandra, scratching and punching her in the face, back and neck. Before other staff could pull the patient from her, Sandra suffered numerous injuries, including torn ligaments requiring surgery, facial lacerations, bruises, as well as back and neck pain. Sandra's story is all too common in health care. Within a few days of this incident, another nurse was also assaulted by a patient at the same hospital.
As President of NJ's largest health care union, I get reports too often from nurses and health care workers who have been physically and verbally assaulted by their patients, as well as by patients' family members and visitors. The incidents where healthcare workers are shot or stabbed at work make headlines, while the incidents where they are punched, hit, scratched, bitten, battered, kicked, stalked and verbally threatened and abused remain off the public's radar. These assaults take place in hospital emergency rooms and patient rooms, in mental health facilities, nursing homes, correctional facilities, and home care settings.
Government statistics support the survey results and anecdotal reports of frontline healthcare workers that they are the victims of physical and verbal abuse with alarming frequency. The U.S. Bureau of Labor Statistics reports the rate of violence-related occupational injuries and illnesses involving days away from work for workers in the healthcare and social assistance industry was nearly four-times the rate for all workers in private industry in 2013.[1]
Why has violence been allowed to continue and to increase in hospitals and healthcare facilities? Underreporting of assaults, an attitude that violence comes with the job, and a failure by employers and some government agencies to adopt a zero tolerance approach are some of the factors.
The consensus among government agencies, researchers and healthcare workers themselves is that assaults against healthcare workers are grossly under-reported, and only rarely reported to police, due to fear of retaliation and perceived lack of support from management. While the federal Occupational Safety and Health Administration (OSHA) cited a 13% increase in assaults in healthcare workplaces between 2009 and 2010, they also acknowledged that many assaults go unreported. [2]
Nurses and healthcare workers recognize that patients, their families and visitors resort to violence for a variety of reasons, including long waits for care; frustration and disappointment with the provision and outcome of care; access to drugs, alcohol and handguns; underlying psychiatric conditions; dementia; and economic, family and social stressors. Inadequate staffing levels also play a significant role in elevating the risk of violence. Over ten years ago, OSHA identified low staffing levels and solo work as prominent risk factors for assaults in healthcare settings.[3]
Regardless of the underlying "trigger" for violent behavior, healthcare employers can and should take steps to prevent, or at a minimum reduce the risk of violence to their employees. While being threatened or assaulted at work is a known risk for healthcare workers, it should never be treated as an acceptable "part of the job".
That's why HPAE fought to pass the Violence Prevention in Healthcare Facilities Act, signed into law seven years ago. The Act requires all NJ hospitals and nursing homes to have policies and programs to prevent or minimize violence in the workplace, including joint worker-management committees to assess and address identifiable risks; staff training on how to identify and defuse violent situations; proper security procedures, and policies for investigating and reporting violent events and supporting the victim. Employers have a wide array of effective violence prevention measures to consider, including installing adequate lighting both inside and outside the facility; creating lockable areas for staff use only; placing hallway mirrors at hidden corners; employing well-trained and strategically-placed security staff and screening for weapons in the ER.
Shockingly, the NJ Department of Health has failed to conduct any outreach to either employers or employees to inform them of their rights and responsibilities under the law. No surprise then that an informal survey of hospital staff HPAE conducted in 2013 found fewer than 50% of the respondents reporting their hospital was in full compliance with the law.
Because the NJ Department of Health no longer conducts routine licensing inspections of hospitals, we lack a thorough assessment of the level of compliance. To my knowledge, no citations have been issued to hospitals for failure to fully comply with the law.
When healthcare facilities cut corners on security and staffing and when regulatory agencies abandon their oversight responsibilities, healthcare workers, the patients and the visitors pay the real price for these failures. It is time for a zero tolerance policy towards violence in our healthcare facilities. We who dedicate our working lives to saving lives deserve protection.
Ann Twomey, a Registered Nurse, is the president of NJ's largest union of nurses and healthcare workers, the Health Professionals and Allied Employees (HPAE)/AFT. HPAE represents 12,000 nurses and healthcare professionals working in hospitals, nursing homes, home care, blood banks and university research facilities in NJ and Philadelphia.
[1] http://www.bls.gov/news.release/pdf/osh2.pdf
[2]https://www.osha.gov/SLTC/healthcarefacilities/violence.html
[3] https://www.osha.gov/Publications/OSHA3148/osha3148.html