If you made it at least 984 words into Leon Wieseltier's long, seemingly incomprehensible rant against technology, "Among the Disrupted," then you may have noticed—just barely—that it was also a flattering appraisal of Mark Greif's first book.
"In The Age of the Crisis of Man: Thought and Fiction in America, 1933-1973," Mr. Wieseltier writes, "the gifted essayist Mark Greif, who reveals himself to be also a skillful historian of ideas, charts the history of the 20th-century reckonings with the definition of 'man.'"
Mr. Wieseltier, the former longtime literary editor of The New Republic who resigned from the magazine last month in protest against managerial changes, goes on to examine Mr. Greif's book in the context of humanism and the decline of it, or maybe scientism and the rise of it, or perhaps just from the point of view of a bookish old man feeling threatened by the prospect of technological change—it isn't entirely clear. His thoughts are abstract, and many readers took issue with the opaque tone of the piece—mostly on Twitter, no less.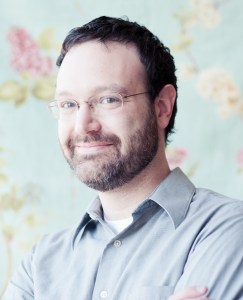 Last night at Housing Works, Mr. Greif, the 39-year-old co-founder of the literary magazine n+1, discussed his book, which took him 10 years to write and takes on an abstract subject itself. After the talk, we asked Mr. Greif what he'd made of the essay. Had he even understood what Mr. Wieseltier was getting at?
"I think, in essence, there's a way in which he wants a kind of grand tradition of intellect to go on, one that he worries is at an end," Mr. Greif said. "And can you participate in that grand tradition? Well, it's funny, because Wieseltier is one of the few people who will actually tell you whether you can or not, and what I took his essay to be saying was, 'He's almost there, he has seen many important things, and if only he understood it in the right way, we would all agree.' I feel as if he's someone I admire precisely because he is prepared to be disagreed with and he is prepared to be disagreeable."
Mr. Greif's deferential tone was somewhat surprising given that, in the first issue of n+1, he and his co-editors were quite critical of The New Republic and the back-of-the-book literary section Mr. Wieseltier edited for 30 years. But that was about a decade ago, and Mr. Greif, now an assistant professor of literary studies at the New School, has had time to reassess his thoughts.
"It's always been the case that his writing and the pieces that he published in The New Republic, they're always a kind of a voice in the back of your mind, pushing you to make arguments, pushing you to disagree, " said Mr. Greif, who has never met Mr. Wieseltier. "And with the recent New Republic catastrophe, I felt as if my hope of ever being properly denounced in the back of the magazine might be at an end. Because you want people who will argue with you, it's true that in the book I heard Wieseltier's voice at times. I had him in mind as someone, in a dream world, whose reactions I would want to know."
He got his wish—and more, perhaps. Mr. Wieseltier's essay appeared on the cover of the Times book review this weekend (but was published online 11 days earlier—the ultimate form of disruption). That's a pretty big deal for a writer who's just published his first book—and a scholarly one at that.
Ultimately, though, Mr. Greif said he couldn't have a proper perspective on the essay. "I was somewhat blinded," he said, "by the fact that this mind, which has only existed in the pages of The New Republic, had somehow been momentarily wasted on my book."