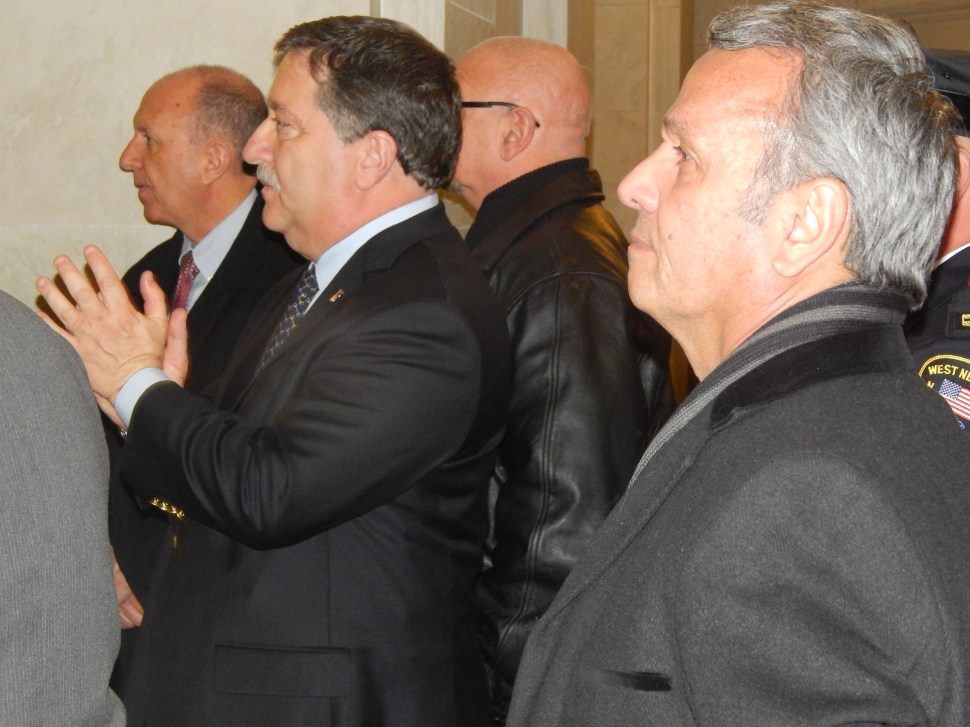 So here we are in the saddle again in the new year.
Belatedly, we wish you and yours a happy and prosperous 2015!
WINNERS
Jeb Bush
At this point, any time Gov. Chris Christie has a meltdown, Bush looks good. So – see below – this week had particularly positive resonance for W's little brother. He set up two political PACs and – according to the Washington Post – began grabbing fistfuls of political operatives as he ramps up his 2016 presidential operation.
Scott Walker
When he Tweeted his revulsion at Chris Christie and Jerry Jones this week in that Dallas Cowboys game, Walker issued a Shermanesque – and, yes that great Civil War general is turning over in his grave right now at his own name and twitter invoked in the same breath – statement. "I'm the rust-belt populist governor who overhauled public pensions in the race for president right now," Walker declared without equivocation. That gesture threw the early dynamics of the presidential contest this week into Bush versus Walker with Christie (literally) watching from luxury-appointed sidelines with Jerry Jones.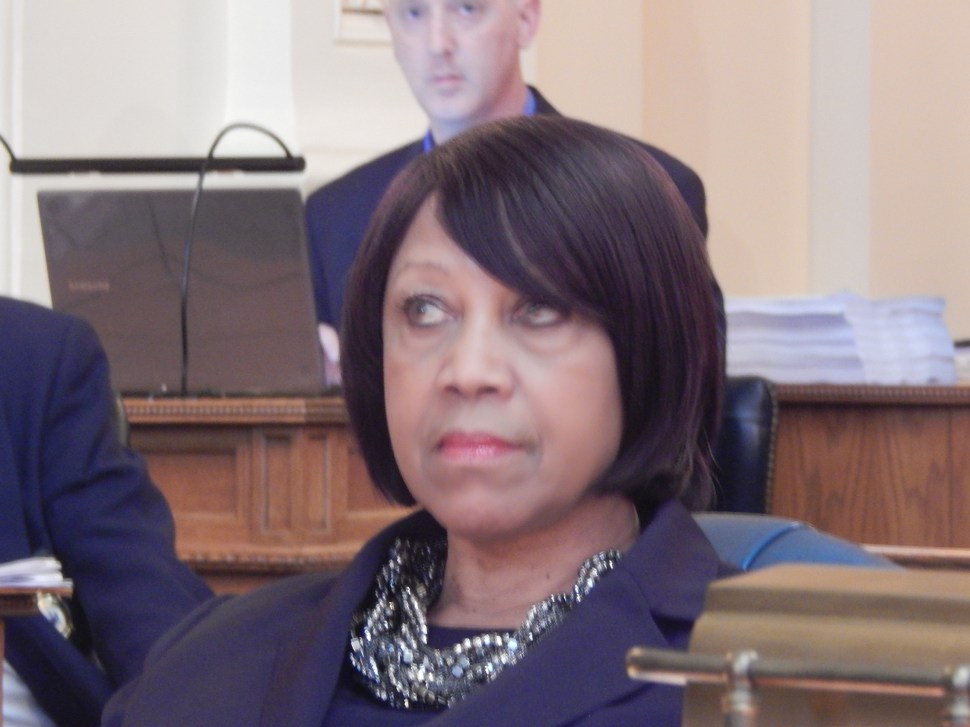 Sheila Oliver
Her words the equivalent, in the words of PolitickerNJ reporter Mark Bonamo, of "incredible blunt force," the former Speaker tore into state-appointed Newark Schools Superintendent Cami Anderson like a hammerhead shark upending a paper-thin fishing vessel. A graduate of Weequahic High School in Newark – whose doors Anderson proposed closing as part of her schools overhaul plan – Oliver expended four years' worth of frustration over the bosses' designs on urban education with her public devouring of the hapless super.
Liz Muoio
For weeks locked in a backroom political wrestling tussle with Freeholder Chairman Sam Frisby, the Mercer County Democratic Committee chair emerged victorious from that scrap with Frisby's announcement that he would not, in fact, seek the party's nomination for the 15th District Assembly seat left vacant by U.S. Rep. Bonnie Watson Coleman (D-12).
Bob Gordon
The classy 38th District senator got leadership behind him at the Statehouse to advance a plan to override vetoes by the governors of New York and New Jersey on a package of bills aimed at bringing greater transparency and accountability to an embattled Port Authority. Gordon and Senate Majority Leader Loretta Weinberg (D-37), co-sponsors of a version of the legislation in the New Jersey senate, said during a press conference in the statehouse this week that they will lead a "coordinated, bi-state endeavor" over the next few months to override the vetoes, handed down by both Christie and Gov. Andrew Cuomo towards the end of last year. The campaign would culminate on March 5th, Gordon said, when a bill to overturn the vetoes would go before the senate.
Maria Amin
It's true she has the last name of a tyrant, but the new Elizabeth Board president used the democratic process to scamper through the gauntlet of Ray Lesniak on side and Rafael Fajardo on the other to land the top chair at this week's reorganization meeting of the powerful urban governing body. The move could prove the worst of all time, of course, pinning her right in the cross hairs of the clubs of two of the biggest political behemoths in the state. She could get mashed, or at the very least suffer a tremendous headache. But right now each side is convinced it has the last word with her, which potentially gives Amin – new on the scene after winning her school board race last November – special powers.
LOSERS
Chris Christie
He got to see the Dallas Cowboys next to Jerry Jones and gaze in admiration at the players up close and you and I didn't – so he's a winner and we're losers. That could be the rationalized attitude of the New Jersey power house in search of the White House. But the upchuck of stories about his use of a private Jones jet, Jones' company's connection to the Port Authority of New York and New Jersey, and the governor's general attitude of entitlement all supply about as much national political juice as slop that has sat too long in the trough – even if that trough is also used by the Cowboys. A bad week for the governor, exacerbated by his fumbling of populist pigskin to Walker and ultimately allowing silver spoon-in-his mouth Bush to do a (patrician version) endzone dance.
Beth Mason
The wealthy Hoboken councilwoman – a key northern ally of Senate President Steve Sweeney (D-3) – ate more than $40,000 dollars in ELEC fines for election finance reporting violations in two of the city's municipal elections, according to reports New Jersey's Election Law Enforcement Commission released this week.
Scott Garrett
If you want a guy to walk into a town with a cowboy hat on and the spurs ringing in the dust, you go to Garrett, that Wantage
movement conservative Republican – who looks the part. But if you want a foreman to lead a roundup of Republicans to oust the sitting speaker of the House, look elsewhere. Garrett summoned the will to issue the blandest of bland press releases about the need for new leadership in the Republican-dominant but failed – along with his fellow Tea Partiers – to puncture John Boehner.
Cami Anderson
They made a movie once called "The Towering Inferno." Back in the 1970s. And they remade it this week when the Newark Schools Superintendent finally testified before the Joint Committee on Education.
Gary Vitta
The former Rockaway Township superintendent of schools this week admitted instructing a witness to lie to the FBI about $4,000 that the witness had previously given to him, U.S. Attorney Paul J. Fishman announced. Vitta, 63, of Denville, pleaded guilty before U.S. District Judge Stanley R. Chesler to an information charging him with one count of attempted witness tampering.
Gaudner B. Mettulus
The suspended senior engineer for the New Jersey Department of Transportation (DOT) pleaded guilty this week to official misconduct, admitting that he and an alleged accomplice solicited a railroad company to fraudulently inflate the cost of a state-funded railroad repair project by more than $700,000 and pay them $325,000 in bribes, Acting Attorney General John J. Hoffman announced.