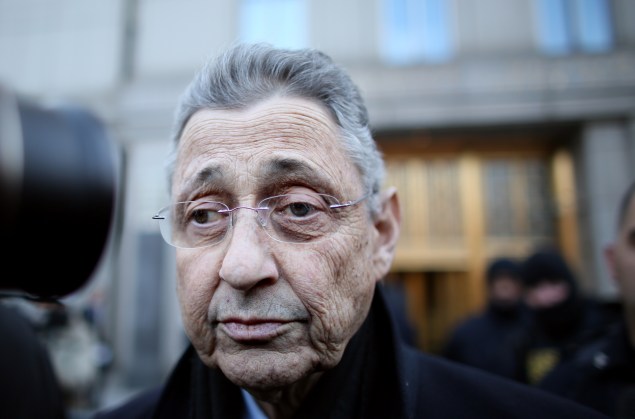 A top official with the Working Families Party called Assembly Speaker Sheldon silver's corruption allegations "troubling," offering no defense for the powerful ally of labor.
"I think it's a cultural issue generally. I don't want to speak about this particular matter because I'm not a lawyer and certainly I don't know all the facts," said Bill Lipton, the director of the WFP, on NY1 last night. "Obviously, the allegations are really troubling."
Mr. Silver was arrested yesterday and slammed with a five-count complaint alleging a couple of illegal extortion schemes the powerful speaker undertook to enrich himself. A defender of many progressive causes, Mr. Silver was praised by Mayor Bill de Blasio as a "man of integrity" and kept the backing of Assembly Democrats.
But Mr. Lipton had no kind words for Mr. Silver, a steadfast ally of the left-leaning party on many issues. Mr. Silver, who has run for office on the WFP's line, is an opponent of charter schools, defender of organized labor and supporter of a public financing system for state elections, a top priority for the WFP–as Mr. Lipton again explained last night.
The alleged schemes Mr. Silver undertook, however, had nothing to do with campaign donations.
"I think if you want to challenge the culture of Albany, I think it really gets to the issue of contributions and donations," Mr. Lipton argued.
"When you get to the capital and you see the way to get ahead is to really try to do things, favors for people, right–and that's what some of the allegations are here that enable you to get more money for campaign contributions–I think it creates a culture where it puts people very close to the edge," he said. "If we look at Connecticut, corruption has actually gone down substantially since they moved to a model of public financing."